Swimmers and volunteers are invited to take part in the annual Swim Across America Greenwich-Stamford event in Long Island Sound on June 27. This year's Swim is taking place at 96 Cummings Point Road in Stamford, just off the end of Shore Road on the Old Greenwich/Stamford border.  The swim runs from 7:30 a.m. until about 10:00 a.m.
Sign up today. Participants of all ages and skill levels choose their open-water distance: 1/2 mile, 1.5 mile, or a 3-mile. You can register as an individual or as a team. There are also opportunities to volunteer as a boater, kayaker or land volunteer.  swimacrossamerica.org/greenwich.
More than 150 swimmers and volunteers have signed up. The goal is to have 200+ swimmers in the water – all making waves in the fight against cancer.
Swimmers and volunteers range from a nine-year-old to swimmers in their 80's.
Proceeds from the Greenwich-Stamford Swim go directly to the Alliance for Cancer Gene Therapy (ACGT), the nation's only foundation dedicated exclusively to funding cancer gene therapy research. ACGT is headquartered in Stamford, on the shores of Long Island Sound where this swim is held each year.
Swim Across America to date has raised more than $60 million in the fight against cancer with swims throughout the United States since its founding in 1987. In Connecticut, the annual Swim Across America event is an open water swim with ½-mile, 1.5-mile and 3-mile options. Proceeds of the fundraising efforts will support cancer research grants administered by ACGT, which uses 100 percent of all funds raised to support the research grants.
Chairs for this year's Swim are Michele Graham and Lorrie Lorenz, both mothers of teenage cancer survivors. Lorrie Lorenz's daughter Brooke is a Lymphoma survivor and Michele Graham's daughter Nicole is a Leukemia survivor.  Both were diagnosed in high school and went through treatment. Brooke Lorenz graduated last month from the University of Colorado at Boulder and will swim in the event.  Nicole Graham is finishing her freshman year at Dartmouth College and will be a land volunteer.
Honorary co-chairs of the Swim Across America Greenwich-Stamford event are Olympic Gold medalist Donna de Varona and her husband John Pinto, John and Cindy Sites, Mary Henry and Howard Rubin, and Arlene and Reuben Mark.
"After my daughter Brooke was diagnosed with Lymphoma as a senior in high school four years ago, and after two surgeries and many grueling rounds of chemotherapy, I'm happy to report that she is now cancer-free and back in the water raising money for cancer research," said Lorrie Lorenz, Swim Across America co-chair.
"Our introduction as a volunteer for Swim Across America came through our daughter Nicole, who at age 16, was diagnosed with ALL leukemia in 2012," said Michele Graham, Swim Across America co-chair.
"After Nicole recovered from critical complications – including septic shock and strokes on both sides of her brain – she was the kickoff speaker for the Swim Across America event in 2013. In 2014 she was co-captain of the team Chemosabi as well as an intern for the Alliance for Cancer Gene Therapy.  Today, after recently completing chemotherapy, she is once again dedicating her time to this inspiring event."
While Swim Across America is a national organization and offers dozens of swims from Boston Harbor to under the Golden Gate Bridge, its roots are in Connecticut and along the shores of Long Island Sound.
Darien resident Matt Vossler and his lifelong friend and college roommate Jeff Keith founded Swim Across America. Janel Jorgensen McArdle, president of Swim Across America and the 1988 Olympic silver medalist and Pan American gold medalist, grew up in Ridgefield, and spent her summers swimming in Long Island Sound.
The 2015 Greenwich-Stamford Swim will unite recreational swimmers, competitive swimmers, Master swimmers, Olympians, kayakers, boaters and hundreds of volunteers all committed to pursuing a cure for this devastating disease.
"When my daughter was undergoing chemotherapy and struggled to recover from the devastating complications, I was overwhelmed by how much the community rallied to our side and supported us," said Michele Graham. "Co-chairing Swim Across America is our chance to give back and support everyone whose life is touched by cancer. No one's cancer is easy."
Graham went on to point out that Nicole and Brooke are fortunate. "They are cancer survivors," she said. "Our goal is to raise funds for cancer treatment and prevention research so that everyone can be a survivor."
In this one-year alone, 1,334,000 cases of cancer will be diagnosed in the US. This staggering statistic offers compelling proof of the need to continue devising new approaches to research and treatment. There are many ways to "Make Waves to Fight Cancer" with Swim Across America.  Whether it is through swimming, volunteering, giving or cheering on loved ones, Swim Across America welcomes anyone and everyone who wants to be a part of the fight against cancer.
Special thanks to the generous sponsors who have made the Swim Across America Greenwich-Stamford event possible and include: Geneve Corporation, CAPTRUST Financial Advisors, Letarte Swimwear Greenwich, Turq Swimbrief, Serendipity, Upper Crust Bagel Company, Westy Self Storage, Conair Corporation, Beres Brooks, Richards of Greenwich, the Barbara and Edward Netter Foundation, Go Figure, Kings, BTIG Finis, Kellogg's, Kiss My Face, Nestle Pure, Swim Outlet, Swim Swam and Columbus Circle Investors.
Swim Across America, Inc. (SAA) is dedicated to raising money and awareness for cancer research, prevention and treatment through swimming-related events.  With the help of hundreds of volunteers nationwide and past and current Olympians, Swim Across America is helping find a cure for cancer through athleticism, community outreach and direct service.
---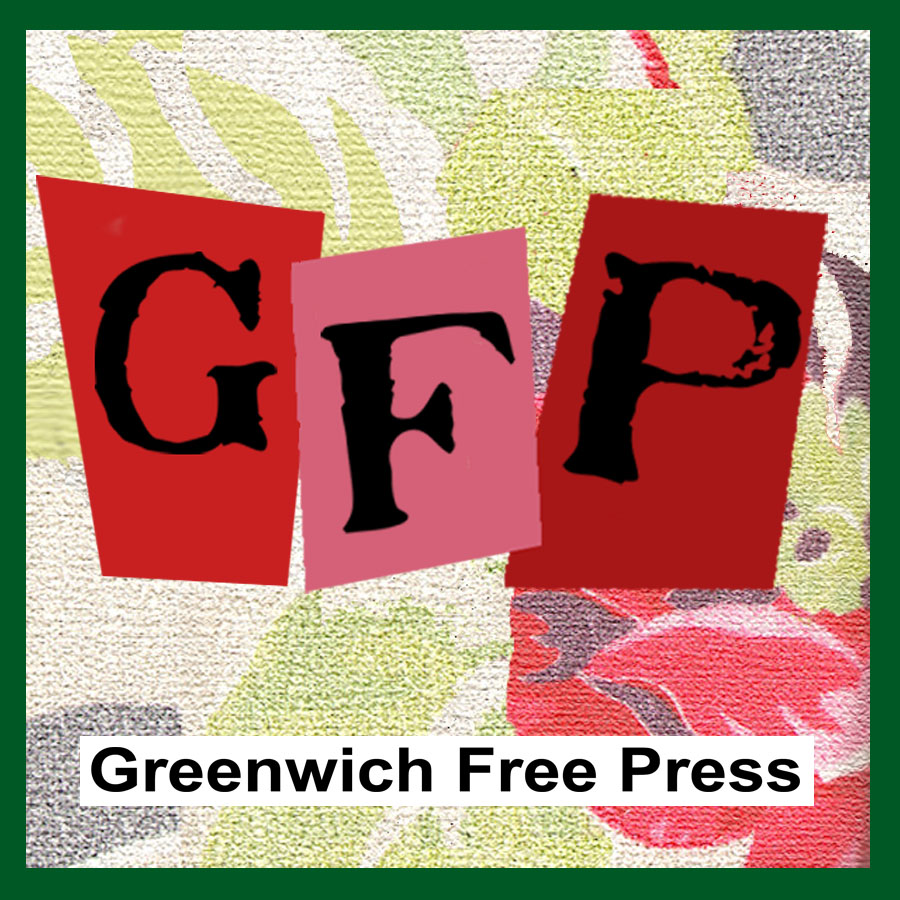 Email news tips to Greenwich Free Press editor [email protected]
Like us on Facebook
Twitter @GWCHFreePress
Subscribe to the daily Greenwich Free Press newsletter.