Congratulations  to Geri Corrigan of Saks Fifth Ave Greenwich on a successful event Friday night. The weather was perfect and it was nice to see so many familiar faces in the crowd and on the runway.
Even better, we met Katie Fong who graduated GHS in 2008, and FIT in 2012, sent her models down the red carpet, otherwise known as Greenwich Avenue. Katie, who attended the event with her mother, Heidi, has come a long way since her days at GHS.
Dorothy Sirbono, GHS English teacher remembered Katie's interest in fashion vividly. "She was always interested in fashion. She used to display her drawings at Thomas Cleaners," Dorothy recalled fondly.
Friday's show featured a performance by Equinox trainers and dancers from The Arthur Murray Grande Ballroom of Greenwich, a car show by Mercedes-Benz of Greenwich and boats from J. Catalano & Sons.
Greenwich First Selectman Peter Tesei served as the honorary chairperson of the event. Casablanca Polo was the presenting sponsor. Serendipity Magazine was the official magazine sponsor of the event. Equinox and First Bank of Greenwich were exclusive category sponsors.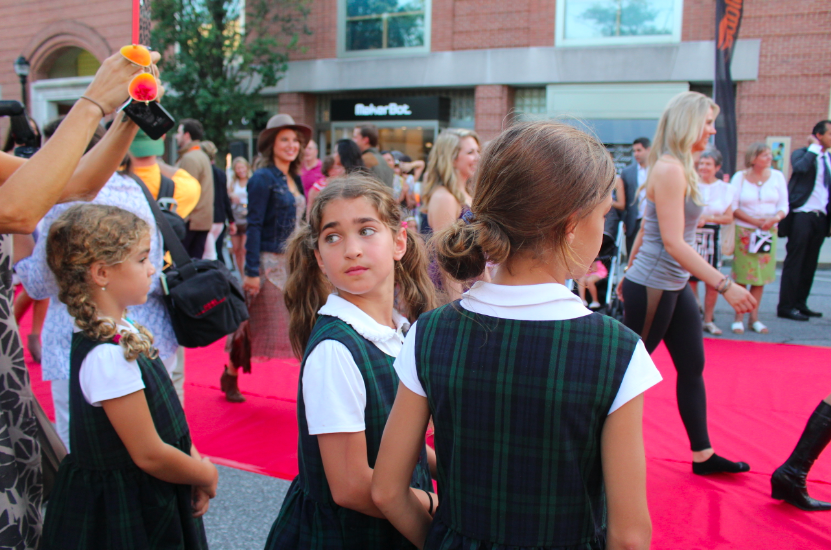 Fashion show participants were: