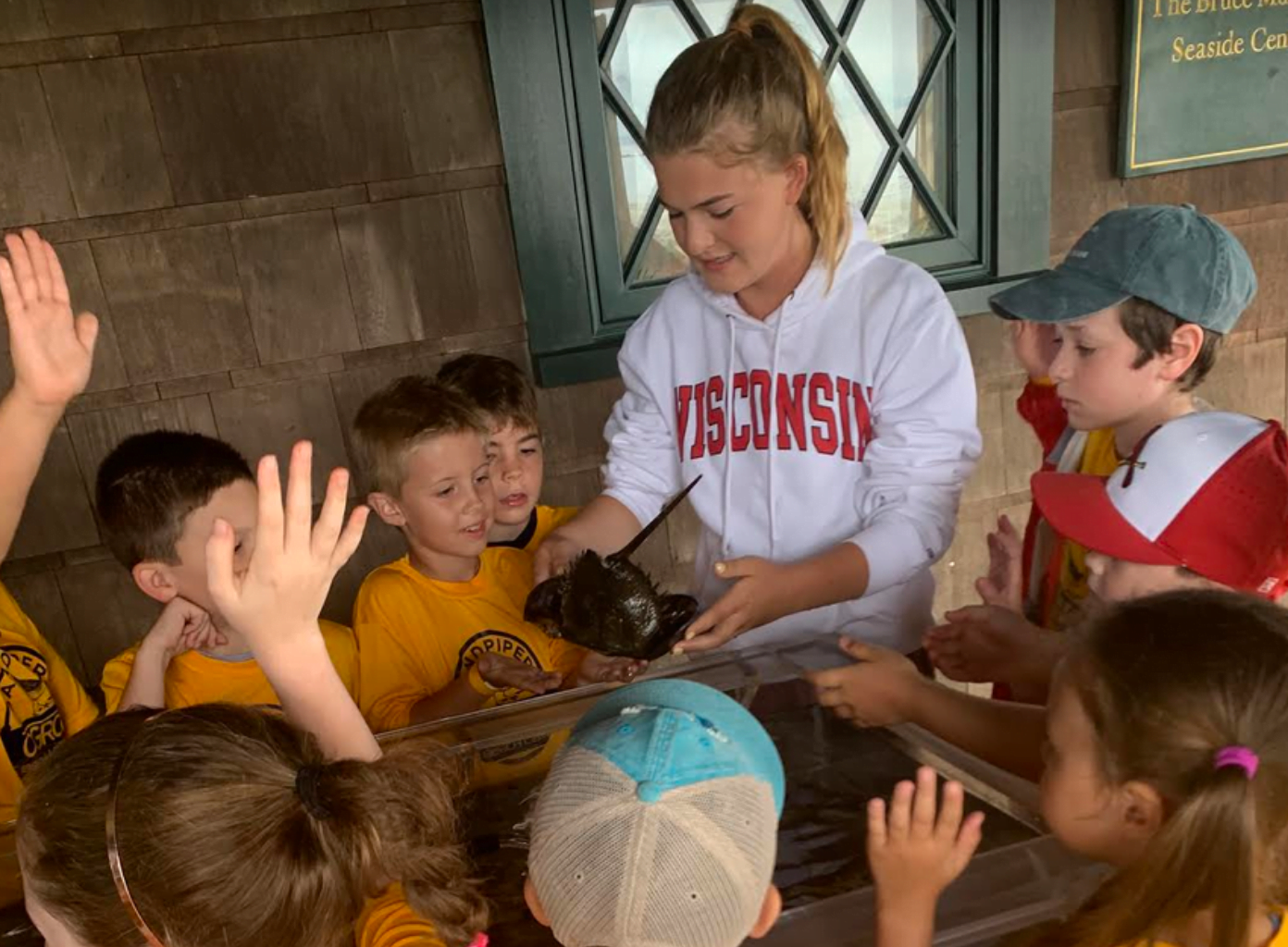 Create Lifelong Summer Camp Memories with Sandpipers and More! OGRCC's camp registration is now OPEN!
OGRCC is thrilled to announce lots of exciting camp options for all ages and interests! Our camp experiences help children discover talents and interests, build self-esteem and confidence, and, most of all, the opportunity to create memories and foster friendships. We offer camps from June 22 through August 28 in tennis, rugby, soccer, art, and science. We also offer our popular Sandpipers' Beach Camp at Tod's Point. Camps are open to all.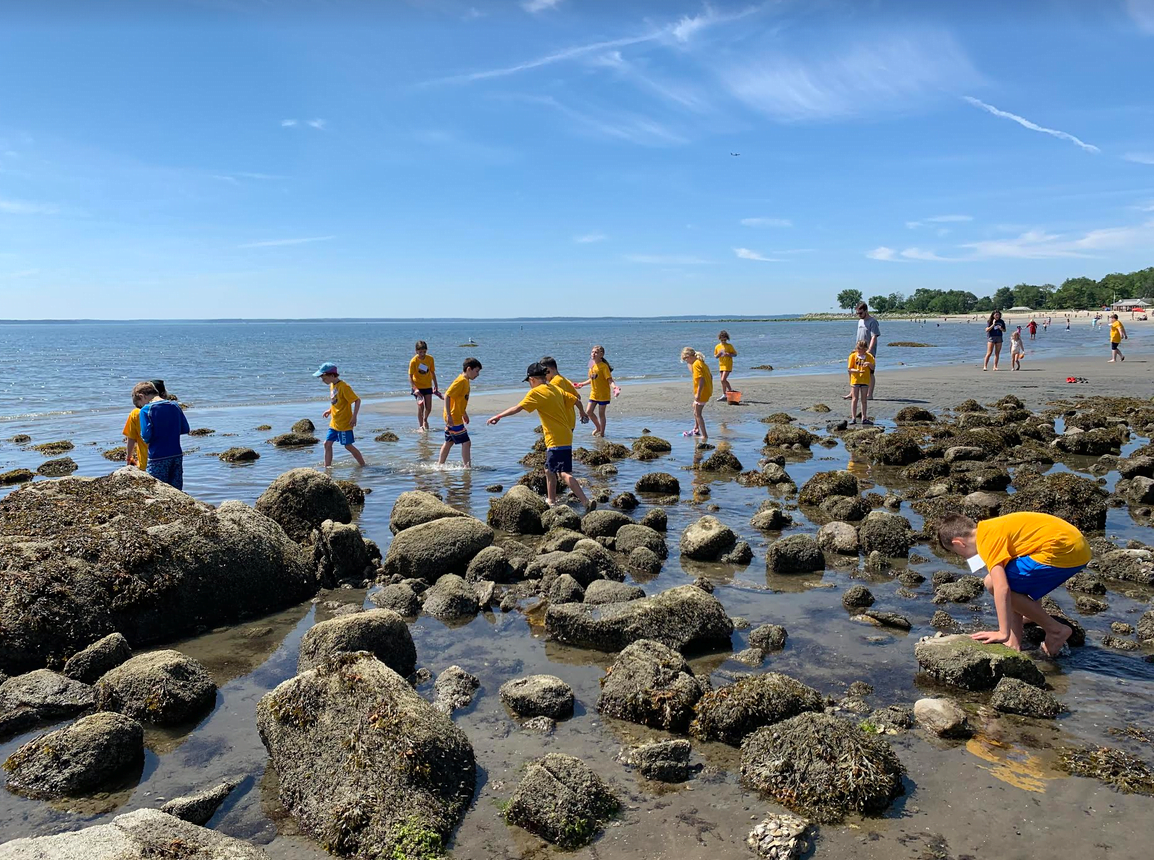 Sandpipers Beach Camp
Sandpipers Beach Camp is not just a summer camp. It is a summer family. For children ages 3 – 12, no other camp provides an authentic beach camp experience at an affordable price. Young campers gather from all over to enjoy the serene setting of beautiful land and beach. In their bright yellow shirts with the Sandpiper bird logo, you will find groups of children swimming, playing in the sand, exploring, climbing, playing outdoor games, crafting, and more! This outdoor adventure offers four exciting bi-weekly themes between June 22 – August 13 from 9:00 – 3:00 pm.
"This year, we have four new themes and special crafts and activities planned for each session. We keep the cost affordable at $375 per two-week session. We will also continue the traditions of Sandpipers with field trips to Island Beach, BBQ at the beach, and classic games and fun," said Yuki Ikeda, Program Director of the OGRCC and Co-Director of Sandpipers."
● Party in the USA: June 22 – July 2
● Fun in the Sun: July 6 – July 16
● Tropical Paradise: July 20 – July 30
● Come Sail Away: August 3 – August 13
"We encourage kids not just to follow a schedule but to help push them to find creative ways to entertain themselves unplugged during free time," said Jenna Pelazza, Co-Director of Sandpipers.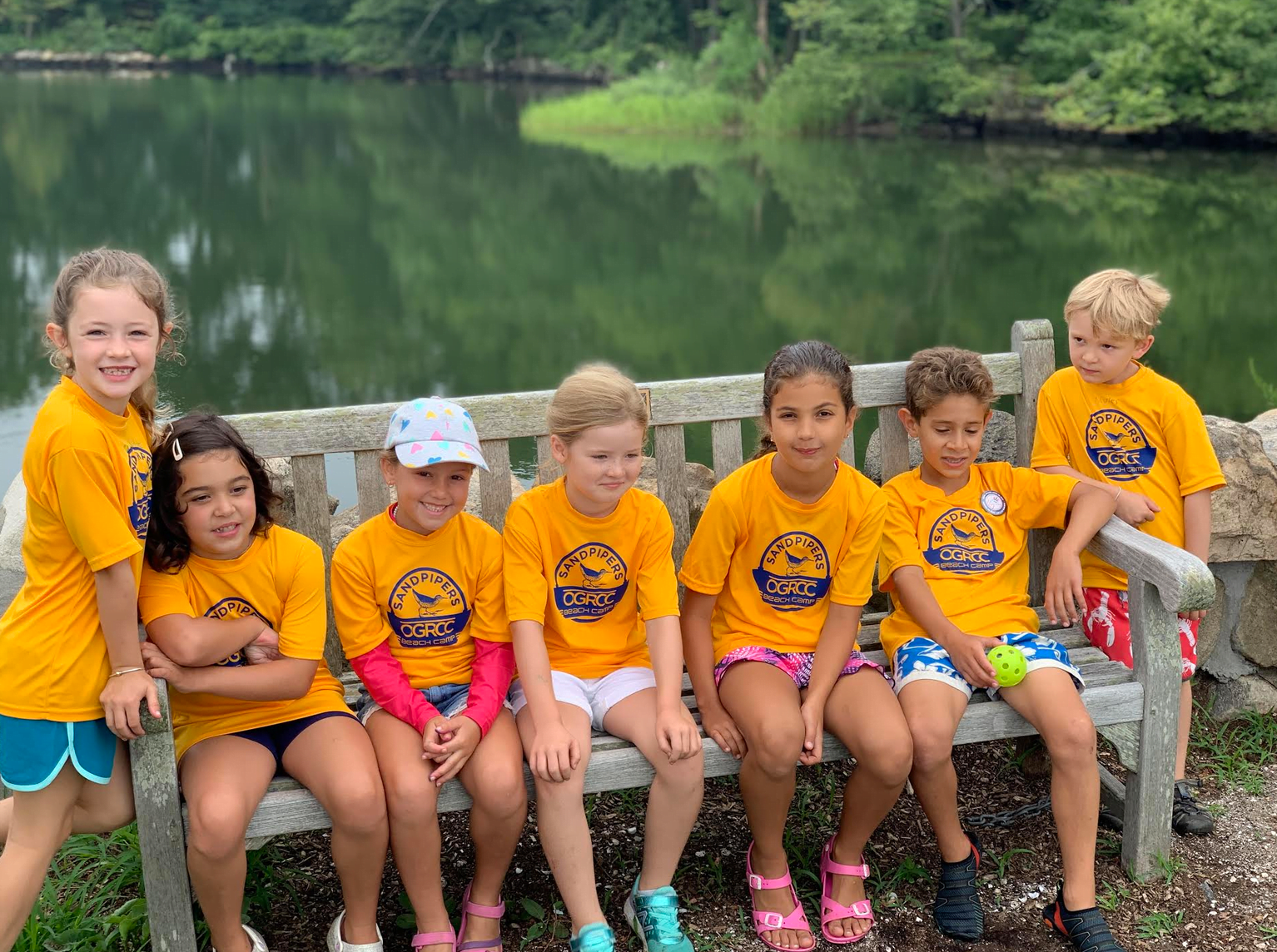 Art & Science Camps
Relax in the afternoon with either summer painting and/or science. Unleash your creativity with weekly themed art sessions from beaches, flowers, pets, and more. Or perhaps learn about NASA or Fizzy Sticky Boom experiments with our NEW Mad Science camp. Join us all summer for two-hour afternoon camp sessions 4:00 – 6:00 pm.
Sports Camps
Calling all sports enthusiasts! We offer sports specific camps in tennis, rugby, and soccer. Jon Bott and his dynamic team lead the tennis camp with new skills and drills and lots of games and fun. Love rugby and want to hone your skills – beginner and advanced rugby options available with our partner, The Rugby Advantage. Get ready for fall soccer with one week Pro Soccer Camps run by Mickey Kydes Soccer. This camp focuses on skills, imagination, style, and flair of the individual player.
Camp sign-ups have started. If you are interested in learning more, please visit myogrcc.org or call our office at 203-637- 3659.
Don't forget to register soon as there are limited spots, and sessions are filling up quickly. The OGRCC offers a variety of camps from beach camp, soccer, art, tennis, and rugby to excite and occupy the kiddos this summer. Residency not required to attend camp sessions.
Visit myogrcc.org/camps to learn more.
The Old Greenwich-Riverside Community Center promotes a sense of community by providing recreational athletic, educational and social programs. Celebrating over 75 years of providing programs and events to the Greenwich community, the OGRCC has increased its membership from 30 in 1943 to nearly 1,800 today and expanded its programming from the original programs to a wide variety of social, educational and athletic programs – thanks to strong leadership and an engaged Board of Directors.
Community volunteers and financial support continue to be an essential component to the growth of the OGRCC! More information may be found on the web at myogrcc.org or by calling (203) 637-3659.