"It's a wonderful location. I can't be happier here," said Yulia Omelich of her boutique's new home on Greenwich Avenue.
Omelich, a Greenwich resident who made her way to Greenwich Ave via an unlikely path, coming to the US from Russia to serve as a diplomat and then working on Wall Street for 10 years.
She first opened Couture Dossier in Chappaqua, operating there for eight years and winning the Best of Westchester award for vintage twice. In June she relocated the boutique to 43 Greenwich Avenue.
In realizing her dream of running her business on Greenwich Avenue, Omelich is also thrilled to work closer to home. She and her husband have a son at Old Greenwich School and another in college at McGill University.
"Going back to 2015, I thought I'd like to be here, but there was nothing available," she said.
Fast forward to 2017. Omelich said her husband happened to notice that the exact space she dreamed of was empty.
Surveying the expansive 2nd floor space, which was formerly home to an art gallery, Omelich is happily ensconced in the burgeoning beauty and fashion block at the top of the Avenue. And, having connected with neighboring business owners, Omelich said, "If I do well, they do well."
Of her concept she said, "We are a luxury company, but we are an alternative to luxury retail. I like to quote Coco Chanel and say, 'The best things in life are free. The second best things are very, very expensive.'"
Toward that end Omelich offers a curated vintage collection, which includes clothing that is upcycled.

Omelich said the most expensive items in her store are not that expensive. And therein lies her unique concept of sustainable luxury, incorporating the themes of retail, resale and upcycling, in which something greater is created from old items.
Retail
We come up with brand new pieces that are current or are collaborative projects.
Currently, Couture Dossier is showing a women's autumn collection 2017 called Anastasia.
"Just like that wonderful lost princess," Omelich said. "It's a collaboration project with the House of Sokayre, a line made in Connecticut with the highest compliance and the highest quality controls."
Retail and UpCycling
Omelich, who sketches her designs from a transparent office within the boutique, shows off a stunning winter coat fashioned from two vintage pieces – a mink coat and a camel hair coat – and bears Omelich's own label.
"A gentleman from Westchester had inherited two pieces from his mother," she said, referring to the sources for the new coat. "Upcycling is the number one concept for me, and it allows me to keep it personal."
Omelich said a collectable vintage Hermès bag may be valued at more than its current relatives because the quality of leather stock was so much and quality control were much higher.
"They go up in price year over year and beat the S&P Index," she said.
As a broker of sustainable luxury, Omelich describes her concept as the antithesis of "fast fashion."
Omelich said fast fashion results in over-consuming. People are beginning to wonder where their clothing comes from, what it is made of, and who made it.
"Americans don't need 25 white shirts," she said. "We specialize in vintage apparel and handbags that work for the woman, not the other way around. It's the item you'll wear not five times, but five million times."
"When you buy a t-shirt for $5.00, the worker who made it probably wasn't paid a fair wage," Omelich continued. "They probably don't have insurance, vacation or safe conditions. Often the companies they work for are major human rights violators. It's usually in Sri Lanka, Bangladesh and Vietnam."
Ideally, Omelich would like to see reduced demand for fast fashion, with consumers choosing quality over quantity.
"The world of luxury is sustainable because of there is compliance," she said. "People who do the work get a fair pay, insurance benefits and ultimately they world of luxury fights fast fashion, the number one human rights violators."
Omelich insists the fashion landscape is fast changing. She is currently collaborating with Anastasia and the House of Sokayri, where the fabrics are all organic and there is the highest compliance and controls.
"The garments are made in Connecticut by American citizens, with the most luxurious and refined Italian fabrics," she said.
"We're small but we make a big impact," Omelich said. "Good always wins."
Couture Dossier is located at 43 Greenwich Ave (over The Granola Bar). Tel (203) 900-1600
---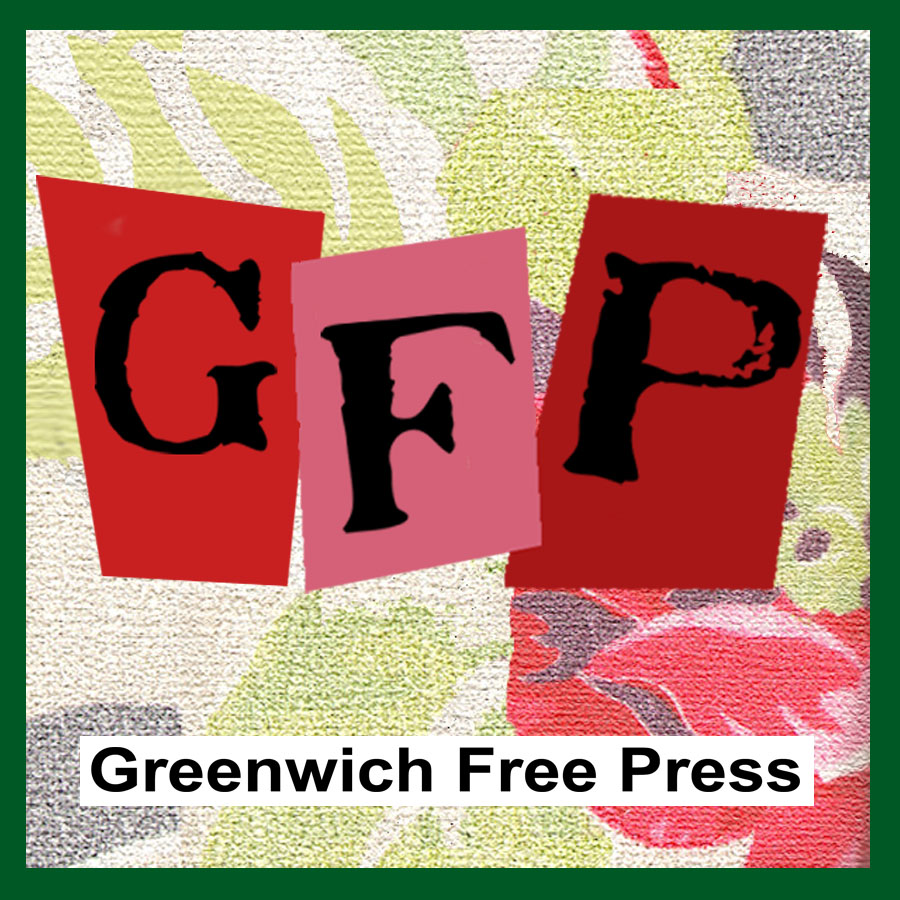 Email news tips to Greenwich Free Press editor [email protected]
Like us on Facebook
Twitter @GWCHFreePress