It all started about a year ago when the producers of "Buying & Selling with the Property Brothers," program on HGTV reached out to Muse Interiors, where Ryan Smith was a senior designer. Lauren Muse recommended Smith to be the Design Lead on the project.
Smith, who was excited that Muse gave him the opportunity, set right to work.
Twin brothers Jonathan and Drew Scott hail from Canada. They did 15 episodes in Westchester and Fairfield Counties where they sought input from local designers like Smith.
"They collaborate with local designers in the remodeling of the home they're going to resell," Smith said. "The idea is to collaborate with local designers who have a vibe similar to themselves."
Smith, who met with the producers at a house Norwalk near the New Canaan line, described the house a four bedroom ranch built in the 1960s and renovated in the 1990s.
"We collaborated on the focus of the renovation. Then I had two weeks to develop the design within the Property Brothers style to present to Jonathan," Smith said. After a walk through to make sure they were on the same page, Smith put together budgets and sourced furnishings and finishings, and finalized plans for the contractors. "During the course of the project I would pop in and see that things were going as they should," he said. "We remodeled the kitchen with new cabinets, countertops and a new layout. We redid the floors and replaced the hollow core doors with solid wood doors, and did new window treatments."
Smith said the goal was a design that is neither too traditional nor too "funky modern."  "You want it to be clean and bright and as big and open as possible," Smith said.
Smith said that the family who had last lived in the ranch house used a room off the master bedroom as a fourth bedroom, but in the remodeling for Property Brothers, it was converted to an office.
"After all the remodeling was completed, we staged it with a combination of rented furniture from a staging company and borrowed Lillian August, carpets from Stark Carpet," he said.
There was also a budget for accessories, and Smith headed to Home Goods where he wheeled out eight overflowing carts including picture frames, pillows and chachkies.
Last Minute SNAFU
The entire project was completed in roughly six weeks from the first meeting. And though everything went smoothly, Smith said he hadn't been aware that to photograph artwork, even art purchased at Target, it's necessary to get a sign-off from the actual artist.
"A day from 'the Big Reveal,' which was the day before the staging of the home, I was talking to a producer about the art and realized we couldn't use mass produced art," he recalled.
Enter Joseph Dermody, a Greenwich-based artist who Smith connected with through one of his daughter's babysitters! "He opened up his studio and said take whatever you want," Smith recalled. "We used three of his wood sculptures in the office. They're incredibly beautiful."
The staging was made possible from the generous support of Lillian August, Stark Carpet, Greenwich-based artist Joseph Dermody, and Greenwich Window Treatments.
Smith, who worked for Muse Interiors for six years and in New York City for five years prior to that, said he had always wanted to go out on his own. Last month he launched Ryan Thomas Smith Interior Design.
More photos of the transformation of the Norwalk house by Smith and the Property Brothers are available online:
Find RTS Interior Design on Facebook
Check out the Property Brothers Facebook album
Check out Property Brothers on Pinterest
---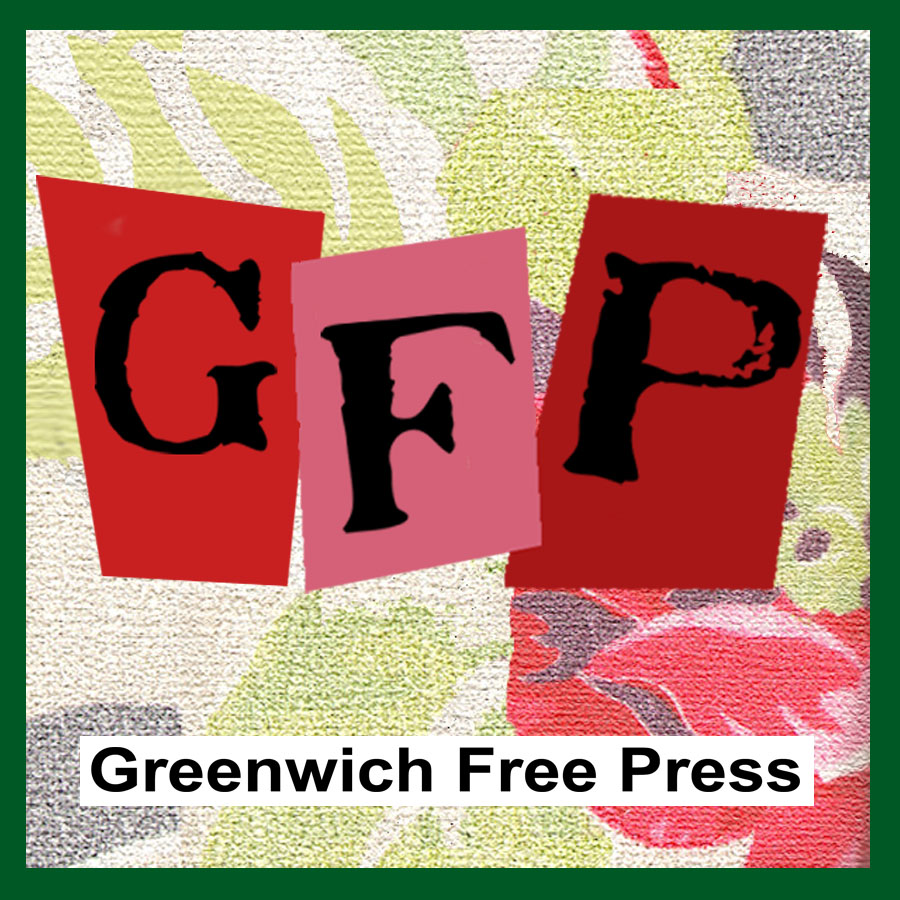 Email news tips to Greenwich Free Press editor [email protected]
Like us on Facebook
Twitter @GWCHFreePress
Subscribe to the daily Greenwich Free Press newsletter.