Sometimes bad things happen in threes. Sometimes three time's a charm.
In the case of GHS Innovation Lab History teacher Michael Belanger, who recently signed a book deal for his third novel, the case was the latter.
Belanger's book, The History of Jane Doe, will be published in the summer of 2018 by Dial Press, a division of Penguin books for young readers.
Like all Greenwich High School teachers, Belanger goes home with all those teen voices buzzing in his head. And that's a good thing.
Accustom to conversation, collaboration and occasional mayhem – InLab is a laboratory after all, the longtime history buff and aspiring writer has found a way to marry his passion for writing with his passion for teaching.
"I could not have written this just as a history buff," he told Greenwich Free Press while decompressing from a busy day at GHS.
"Being a teacher has given me a front row seat to high school that I didn't have," he said. "Teenagers are going through so many changes, and so many struggles."
After years of writing in his free time, Belanger is thrilled about his book deal. His genre is Young Adult, and the target audience is comprised of readers 12+, but adults will be drawn to the book because, as Belanger pointed out, adults like to read about teenagers.
"I've been writing for a while," Belanger said. "I started in college at Fordham where I was a history major, and I wrote poetry. Then I wrote a historical epic that was inspired by my grandfather and his experience in the Depression and World War II."
"In graduate school I got interested in writing a book," he continued. Belanger's M.A. from Fairfield University is in American Studies
Belanger kept at it, writing a second and then a third book.
Back to those voices that reverberate after a long day at GHS.
"That snarkiness, that sarcasm, that edge," he said. "I think teens are interesting because they are dealing with big things and don't have the experiences to deal with them."
Belanger said he hadn't started out wanting to write a young adult story. "But those are the voices in my head and it helps me write dialogue."
The history teacher said he is a firm believer in Malcolm Gladwell's '10,000 hours rule', referring to Gladwell's principle that 10,000 hours of 'deliberate practice' are needed to become world-class in any field.
Belanger said he got inspiration from the Oral History Project at Greenwich Library.
In particular, one of the oral histories, an interview of William A Rutherford about The Hooker Estate, talks about the break up of the great estates in Greenwich during the Depression. Belanger described it as "the story of a fall," adding that it dovetailed with the story of his own great grandfather.
"My grandfather would always talk about growing up in Greenwich and his idyllic country life. But he also talked about how he later lived in a one bedroom apartment in Cos Cob with seven siblings," Belanger recalled, adding that the two memories were hard to reconcile.
Through the oral history of Mr. Rutherford and the Hooker Estate, Belanger learned that estate managers were dismissed during the Depression when the estates were broke up.
Still, Belanger said, "I could not have written the book without teaching history to teenagers." And, he said, his approach to teaching is the same as his approach to novel writing.
"You look through the microscope to get to the telescope," he said. "Through the microscope they learn about the nation's history."
For example, to teach a unit on the Great Depression, Belanger weaves in accounts of Greenwich residents who attended the high school in the 1930s, explorations Greenwich's parks and other well-known spots in town. He said the experiences are all ones a current Greenwich High School student would go through.
"My book is about history and how we see the past in terms of both our own private lives and in a grander scope," Belanger said.
"That gave me the premise. I created this character, Ray, to look into the past with his ex-girlfriend and look over the history of his town," he said. "And I love the part of the book when you see the two things come together."
Belanger's book is full of humor, but, at the core, it is about hardships with Ray, his best friend Simon, and Ray's girlfriend Jane.
Belanger is beyond happy that his novel will be published.  "All my dreams are coming true," he said, adding that the Young Adult genre has become a more defined genre with a significant market.
"I'm a nobody in the publishing world. I had been doing this routine of going home to write in the afternoon for eight years. Then I wrote query letter after query letter," he said. "Then one day a new agent asked to read my whole book. She had the book for a month, and then it was sold."
"These moments don't come often. I remember everything about the moment I learned the good news," he recalled. "I had gone to the YMCA in New Canaan to work out and afterward I was in the parking lot when I heard from my agent. It is seared forever into my memory."
"It becomes the new normal of your life," he said of excitement of anticipating his book being published.
---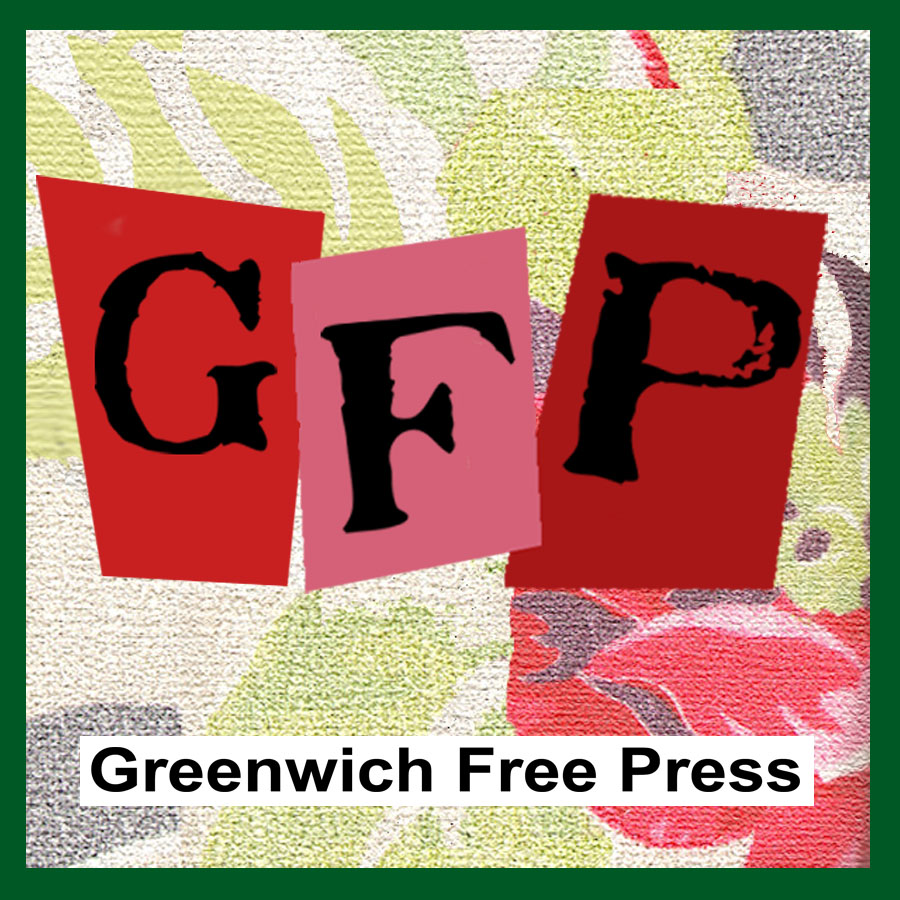 Email news tips to Greenwich Free Press editor [email protected]
Like us on Facebook
Subscribe to the daily Greenwich Free Press newsletter.