"I'm kind of a scout," said Carol Kleckner Santini matter-of-factly, while relaxing on a soft sheepskin in the back yard of her Greenwich home. Greeting daughter Stella who arrived home from a day at Central Middle School, Carol recalled her days at Greenwich High School in the early 80s, where her style sprung from the intersection of Flash Dance and vintage.
With red cowboy boots as her trademark, and her prom dresses sourced from the vintage collection at Sophia's, Carol, known as "Kleck," was always something of a nonconformist. Still rocking her own look, Carol has over the years followed her passions off the beaten path.
Toward that end, Carol is collaborating with her friend Kelly Lynch on a one day pop-up they hope be the first stop on  a traveling installation of curated vintage, handmade and specialty goods.  

Carol, who was a dancer in Greenwich back when Allegra was still housed out of the Round Hill Community Center, and performed in SRO when it was staged in the now demolished auditorium, is thrilled that daughter Stella is pursuing the arts and is immersed in musical theater. Having attended NYU's Tisch School of the Arts herself, she insists, "It's important to enjoy what you're doing because it will always lead to the next opportunity."
A fitting mantra for a woman who refers to her artistic soul, and states emphatically that a good life is about being global minded and culturally immersed.
After NYU Carol forged her own path. Likening herself to a gypsy, she backpacked through Australia for a year. Staying at hostels, her constant companion was her camera, an instrument in collecting moments in time.
Eager to get to work, but driven by her wanderlust, Carol poured over travel magazines at Greenwich Library.
"It was before the internet and there were all these small ads in the back of magazines," she said of how she learned of the International Tour Management Institute, where she wold receive intensive training on how to be a tour guide.
It wasn't long before Carol had a following. Literally. Guiding groups of 20 on the 21-Day Yangtze River Tour, she recalled hanging out of train windows, snapping candids, and taking tourists off the beaten path to explore village markets.
Along the way, Carol honed her eye for well made, and especially hand made objects.
Sipping from a copper tumbler in her kitchen in Greenwich, Carol explained that she entered the retail world running a gallery and boutique called "Klecktibles" in Irvington, which she ran until Stella was born.
"These days everyone wants to know where their food comes from," Carol pointed out. "But what about where your bowl comes from?"
Carol is excited to share her curated a collection of one-of-a-kind items at an upcoming pop-up installation in nearby Irvington.
"This is not stuff that collects dust," Carol said. Indeed, during a visit to her home, everything is beautifully displayed, and everything has a place and a purpose.
Carol, who believes that every object should tell a story, said the pop-up event in Irvington will feature curated vintage, handmade and specialty goods for the home and body.
Check out the Retired Girl Scout Club Facebook page for directions and updates on Carol and Kelly's project on May 21 at "The Stable" at  821 North Broadway in Irvington, NY from 10:00am til 5:00pm. Tel (914) 357-1047.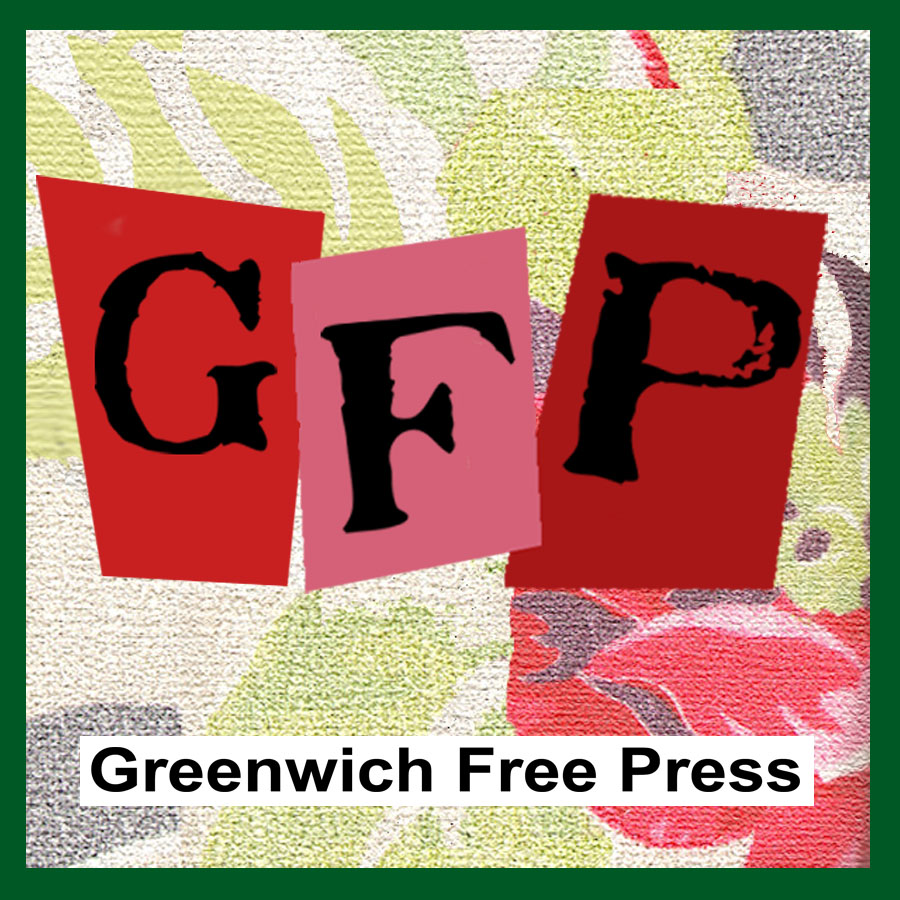 Email news tips to Greenwich Free Press editor [email protected]
Like us on Facebook
Subscribe to the daily Greenwich Free Press newsletter.