By Leslie Yager and Allie Primak, Greenwich Academy '15
United in purple, hundreds of guests at Richards of Greenwich came to help raise funds to research a cure and assist caregivers. There was Vicente Jaramillio in his purple plaid suit, and, guest of honor, Kimberly Williams-Paisley, sported a purple streak in her ponytail.
The second annual Celebrating Hope fundraiser featured cocktails, hors d'oeuvres and a silent auction. Last year's inaugural event raised over $100,000 with 300 attendees. Event co-chair Cristin Marandino said she hoped this year's fundraiser would exceed the first.
"They are a small group," she said of the Alzheimer's Association Connecticut Chapter. "So this is huge for them. What they do with their limited resources is phenomenal."
The mood was festive in the VIP area upstairs, yet, amid the store's fine clothing, the devastating toll taken on Alzheimer's sufferers and their caregivers, wasn't far from thoughts.
Kimberly Williams-Paisely – recognizable for her role in Two and a Half Men, the Father of the Bride movies and most recently ABC's drama Nashville – is also a wife, daughter and mother of two young children.
Kimberly and her father Gurney Williams shared the story of Linda Williams, who is Gurney's wife and Kimberly's mother, and talked about her diagnosis in 2005 of primary progressive aphasia (PPA) at the age of 61.
In the spacious bridal dressing room upstairs at Richards, Kimberly and Gurney took a break from the reception to field questions from reporters.
Gurney and Kimberly recounted how Alzheimer's robbed their mother of her memories and ultimately, her personality.
The pair recounted years of stress. At one point in 2009, Gurney thought he might be having a heart attack and called 911, only to realize Linda was unable to dress herself to get into the ambulance. And still, it wasn't until three more years passed, in 2012, that Linda went into long-term care.
"I was doing much more than I should've been doing, and losing myself in the process,"Gurney admitted.
"We definitely saw that we were not only in danger of losing my mom, but even
more in danger of losing my father," Kimberly said. "He wasn't sharing with us, to the full extent, of the way in which he was taking care of my mom."
Kimberly acknowledged that her mother became childlike and agreeable as her Alzheimer's progressed. The result was she was sometimes sweeter and easier to interact with. Still, Gurney warned that although there are wonderful moments of revelation and understanding about what it is to be human, the day to day reality takes a toll on caregivers.
"There's a tendency sometimes to romanticize dementia. It is not romantic, it is not fun, it is generally really crappy." – Gurney Williams
"I realized that I had been talking about my mom in the past tense, that I had just shut that door, it was so painful," Kimberly said. "And I figured it was over and I was just enduring this last bit, you know it was just the final hurdle and then we could say goodbye."
"And I realized I was missing out on this opportunity to get to know this new person. She was still my mom and that maybe it would be less painful for me," she continued, adding, "I was able to be right there next to her and look at this whole new person and think, 'Who are you and what can we share together?'" she said, adding that the revelation was very healing. "I felt like I had a second chance to explore this relationship."
"My wife has kind of disappeared," Gurney said. "She has been replaced with someone who has many of the traits of my wife, but is childlike. As with a newborn child, or a two-year old child, I take great delight when small things happen. When she smiles it makes my day."
Gurney said that though Linda is in long-term care, he still lives for her moments of clarity. "And the great thing, as you well know, I can say, 'Scout,' –my nickname for her– 'Ashley, your daughter, is pregnant,' And I'm staring at her, "Wait, over here, darling, your daughter is pregnant.' And then this, 'Really?'" he said, mimicking the moment of recognition his wife processes the information and her eyes light up.
"And I can go away for a couple of hours and then do the whole thing over again," Gurney said.
Reporters asked Williams-Paisley how her children reacted to her mother's illness.
"I had a confession that I'm going to make tonight, which is I kind of like parts of my mom better with dementia," Williams-Paisley said with a chuckle. "I mean, you know, I would rather she didn't have it, but she was delightful in many ways. As I said, she got down on the floor and played with my son. She had stamina to do that… longer than anybody else did," she said, describing her mother's relationship with her grandchildren when they were very young. Williams-Paisley's children are now 5 and 7.
"She didn't judge people as much as she used to. Her lack of self-awareness gave her a freedom to be joyful and less inhibited," Kimberly said, adding a reminder that children don't carry around the long held memories that adult children do.
Toll-Free Number for Caregivers: (800) 272 3900
Gurney encourages caregivers to take advantage of the Alzheimer's Association 24-hour toll free help line: (800) 272-3900.
"Make that call as soon as you find out that someone you love has some kind of dementia," Gurney said. "It's a great system. It doesn't take you to some soulless recording. It takes you right down the street."
Gurney said that often caregivers can separate themselves from the situation. They "put up defenses of various kinds, and this is a problem, because then they don't get the help that they need."
More information about Alzheimer's Association Connecticut Chapter is available on line.
Richards of Greenwich is located at 359 Greenwich Ave. Tel. (203) 622-0551
Related Story:
___________________________________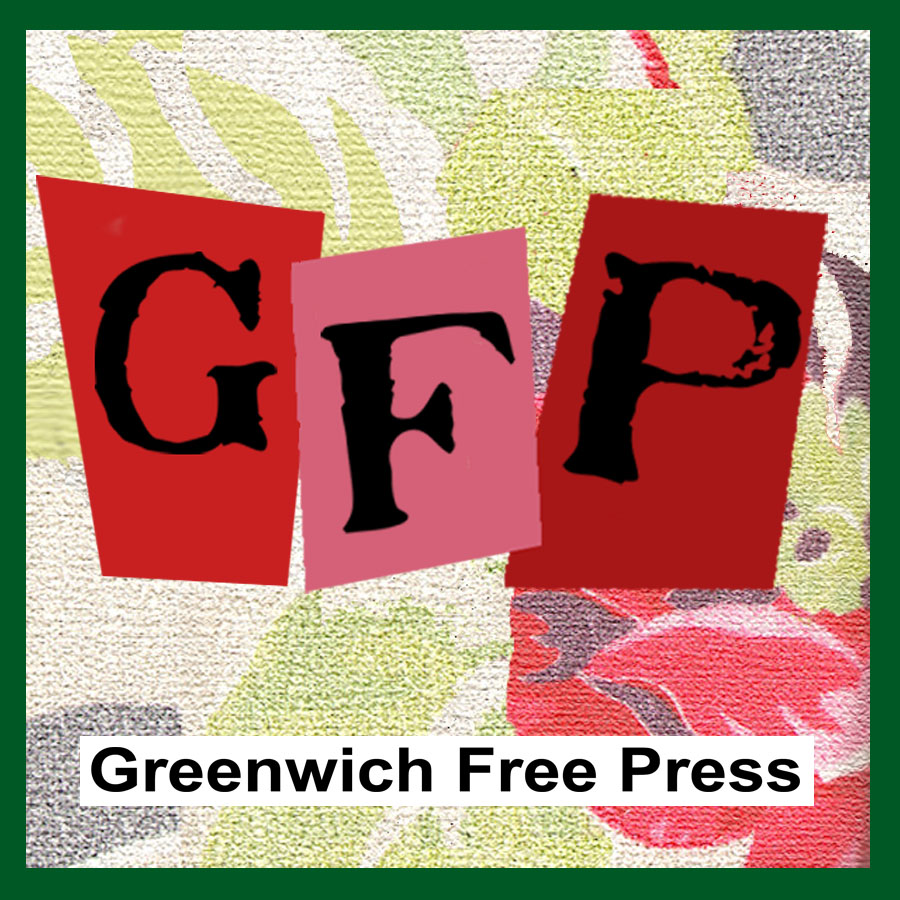 Email news tips to Greenwich Free Press editor [email protected]
Like us on Facebook
Twitter @GWCHFreePress
Subscribe to the daily Greenwich Free Press newsletter.