"Last night was an incredible night — a joyous celebration of our seniors' talents, accomplishments and service," said Kathy Steiner, GHS Health and Wellness teacher. "We have wonderful seniors, and I am so very happy for them and their parents."
Matt Pignataro and Catherine Cabano were selected as the Physical Education and Wellness Education Award recipients from the PE department staff.
Kathy Steiner said the criterion for the PE award were:
Earning an 'A' each quarter for PE and Wellness, grades 9-12
Taking responsibility for physical and psychological health and well-being
Advocating for self and others
Exemplifying CARDS: Character, Acceptance, Respect, Determination, Service
A full list of GHS senior awards presented June 9, 2014
Memorial Awards
Taylor C Bates Memorial Award: Shaw Speer
Christopher Chute memorial Award: Rebecca DeCarlo, Mateo Gowland
Bill Fink Award for Journalism: Anne Manacher, Stephanie Trierweiler
Scott Finneran Memorial Award: Jeffrey Aseling
Hansen Memorial Golf Award: Paul Pastore
Claude Hawkins Award: Anne Caruso, Henry Ricciardi
David Lippmann Memorial Award: Mayu Fujimoto
Joseph F McElvery memorial Award: Jacqueline Bein
Viola McGary Scholarship: Art: Steven Arias, Drama: Axel Mark, Music: Yohan Kwon and Douglas Wrotnowski
Wataru J Narita ESL Award: Paula Gonzalez
Roger N Saleeby Award: John Sulich
Renee Spellman Memorial Award: Elizabeth Trotta
Graham Stone Memorial Award: Evan Tesei
COMMUNITY AWARDS
Art Society of Old Greenwich: Anna Black, Julia Tedesco, Mathilde Van Tulder
Delta Kappa Gamma -Alpha Chapter Book Grant: Alison Santiano, Nicole Giarolo
ESU Public Speaking Award: Guillermo Perez
Frederick A DeLuca Foundation: Orquidia moreno-Alamias
Greenwich Education Association Scholarships: Lauren Disbennet, Elias Frank, Rachel Ganim, Guillermo Perez, Destiny Sammut
PEO STAR Scholarship: Fiona Young
Western CT Retired Military Officers Association: John Dyment
ROTC Scholarship, United States Army: James Piotrzkowski
ROTC Scholarship, United States Navy: John Dyment
Special Presentation by Blue & Gold Officer Jim Carrier, US Naval Academy: to Gardy Lebon and John Robinson
PROGRAM AWARDS
Athletics
Scholar Athlete Award: Hollis Jomo and Alexander Lewis
Athlete of the Year: Mirei Kato and Jonathan Palmer
Business
Business Program Award: John Harrington
CT Society of CPAs Accounting Award: Chandler LaSorsa
Entrepreneurship Scholarship: Erika Goodman
English
English Program Awards: Cassia Bardos, Antony Manokhin, Elisa Martinez, Anne Merrill, Jonna Mosoff, Alexandra Small
ESL
ESL Program Award: Kana Jitsuno
Family and Consumer Sciences
Family and Consumer Sciences Program Award: Rachel Ganim
Fine Arts
Art Program Award: Daniel Foster, Kathryn O'Hara, Leeza Ospina, Alexandra Small, Yuina Sue, Mathilde Van Tulder
Rhode island School of Design: Patrice DiChristina
Guidance
Ted Rembis Guidance Award: Nikhil Mandava, Samantha Salkin
Mathematics
Mathematics Program Award: John Gordon, Aaron Hillman, Elisa Martinez, Fiona Young
Music
Anne Modugno Music Program Award: Shaw Speer
Louis Armstrong jazz Award: Vincent Urbanowski
John Philip Sousa Band Award: Douglas Wrotnowski
Turner Band Award: Benjamin Albano
Ray Malone Choral Program Award: Sarah King, Louis McKenzie
Electronic Music Audio Engineering Award: Erik Milbauer
Orchestral Music Program Award: Lucas Tarantino
Physical Education
Physical Education Program Award: Catherine Cabano and Matt Pignataro
Science
Science Program Award: Friederike Buck
Social Studies
Barbara Belanich Social Studies Award: Nicholas Abbott
Student Activities
Student Activities/Leadership Award: John Clarke, Racquel Ireifej, Kelly Weigold
Technology
Charles Peyton Program Award: Nicholas Kiley
Theater Arts
Theater Arts Program Award: John Alan Harvey, Marley MacDougall, Sarah Zygmont
Musical Theater Award: John Alan Harvey
Renfrew and Schmeltzer Scholarship Award: Sarah Zygmont
Production and Technical Theater Award: Natasha Sibirzeff
World Language
World Language Program Awards: Cassia Bardos, James Brett, Juliana Edelson, Adam Pearson, Shira Rieke, Alexandra Small, Fiona Young
PTA Awards
Elementary School:
Julien Advaney
Travis Anderson
Zachry Bai
Matthew Baptist
Ryan Borchetta
Sara Brecher
James Brett
Margo Buck
Ari Cepelewicz
Danielle Connolly
Gillian D'Acierno
Tom Dajer
Cara English
Cristina Frias
Leonora Gashi
Megan Griffin
Zheni Gusho
Jonathan Harrington
Spencer Heim
Robert James
Hollis Joo
Alexander Kerendian
Gabrielle Liflander
Sabrina Manero
Dominic Maniscalco
Antony Manokhin
Federico Mato
Orquidia Moreno-Alamias
Jonna Mosoff
Rebecca Murray
Lesley Nolan
Neeki Parsa
Sara Rogers
Natalia Ruh
Elizabeth Russell
Douglas Saper
Alexandra Small
Ethan Stark
Jacqueline Steele
Lucas Tarantino
Mary Bridget Tracey
Stephanie Trierweiler
Tyler Triscari
Anne Walker
Grant Wang
Elizabeth Warner
James Weatherseed
Middle School:
Nicholas Abbott
Eric Anderson
Catherine Cabano
Nicholas Couloucoundis-Parry
John Dealy
Heather Desino
Arun Drelich
Katherine Evans
Nicole Graham
John Harrington
Caroline Markowitz
Chloe Matonis
Anne Merrill
Rachel Metzger
Taylor MooreFernanda Neri
Stephaie Paiva
Molly Plissner
Nicole Powers
Timothy Prier
Andres Rabellino
Sarah Rodriguez
Douglas Saper
Ethan Stark
Eric Thakor
Stephanie Trierweiler
Fiona Young
Greenwich Country Day School: Axel Mark, Isabelle Mann
Greenwich High School:
Bella House: Isabelle Carter, Stephan DeCarlo, Danny Ross, Mary Bridget Tracy, Cara Williams, Victoria Wood
Cantor House: Megan Bartholomew, Max Gould, Jennifer Inzitari, Amanda Krizsan, Alexandra Reap, Alex Verdan
Clark House: Colin Barefoot, Taylor Brimberg, James Hintzen, Maya Kostman, Andrew Restieri, Elizabeth Zadik
Folsom House: Daniel Cioffari, Jillian DiLorenzo, Nina Honzawa, Alex Margeotes, Yoh Nakayama, Phoebe Pohl
Sheldon House: Vitoria Galbier, Robert Graham, Mahir Nichani, Anthony Shaw, Mark Shterk, Ellen Strathdee
Student Leadership Awards
Connecticut Association of Boards of Education: John Clarke, Marley MacDougall
Headmaster's Leadership Award: Nicholas Abbott, Abigail Krame, Guillermo Perez, Henry Ricciardi
House Administrator Awards:
Bella: Recognition: Mark Jarombeck. Service: Allison Parker
Cantor: Recognition: Aaron Hillman. Service: Nicole Graham
Clark: Recognition: Kate Faryniarz. Service: Chandler LaSorsa
Folsom: Recognition: Kai Kobayashi. Service: Rudy Galicia
Sheldon: Recognition: Julien Advaney. Service: Kelly Weigold
Headmaster Awards:
Nicholas Abbott
Julien Advaney
Chakameh Akhavan
Travis Anderson
Eric Anderson
Zachry Bai
Matthew Baptist
Cassia Bardos
Jacqueline Bein
Ryan Borchetta
Taylor Brimberg
Margo Buck
Friederike Buck
Isabelle Carter
Anna Caruso
Ari Cepelewicz
Danielle Connolly
Gillian D'Acierno
Thomas Dajer
John Dealy
Stephan DeCarlo
Heather Desino
Arun Drelich
Alyssa Drexler
Katherine Evans
Marisa Goff
John Gordon
Nicole Graham
Megan Griffin
Zheni Gusho
Spencer Heim
Aaron Hillman
Gabriella Hitel
Hollis Jomo
Maya Kostman
Abigail Kramer
Alexander Lewis
Gabrielle Liflander
Dominic Maniscalco
Antony Manokhin
Axel Mark
Caroline Markowitz
Federico Mato
AnneMerrill
Rachel Metzger
Johha Mosoff
Rebecca Murray
Nicole Powers
Tomothy Prier
Shira Rieke
John Robinson
Sarah Rodriguez
Sara Rogers
Natalia Ruh
Samantha Salkin
Douglas Saper
Ahana Shanbhogue
Shaw Speer
Ethan Stark
Jacqueline Steele
John Sulih
Chelsey Thomas
Nicola Traynor
Stephanie Trierweiler
Tyler Triscari
Elizabeth Trotta
Alex Gerdan
Kurt Vogt
Anne Walker
Daniel Wang
James Weatherseed
Renwick Wilson
Victoria Wood
Salutatorians: Elisa Martinez, Molly Plissner, Alexandra Small
2014 Valedictorian: Fiona Young
Congratulations to all the GHS seniors on their awards and their post- high school plans.
_____________________________________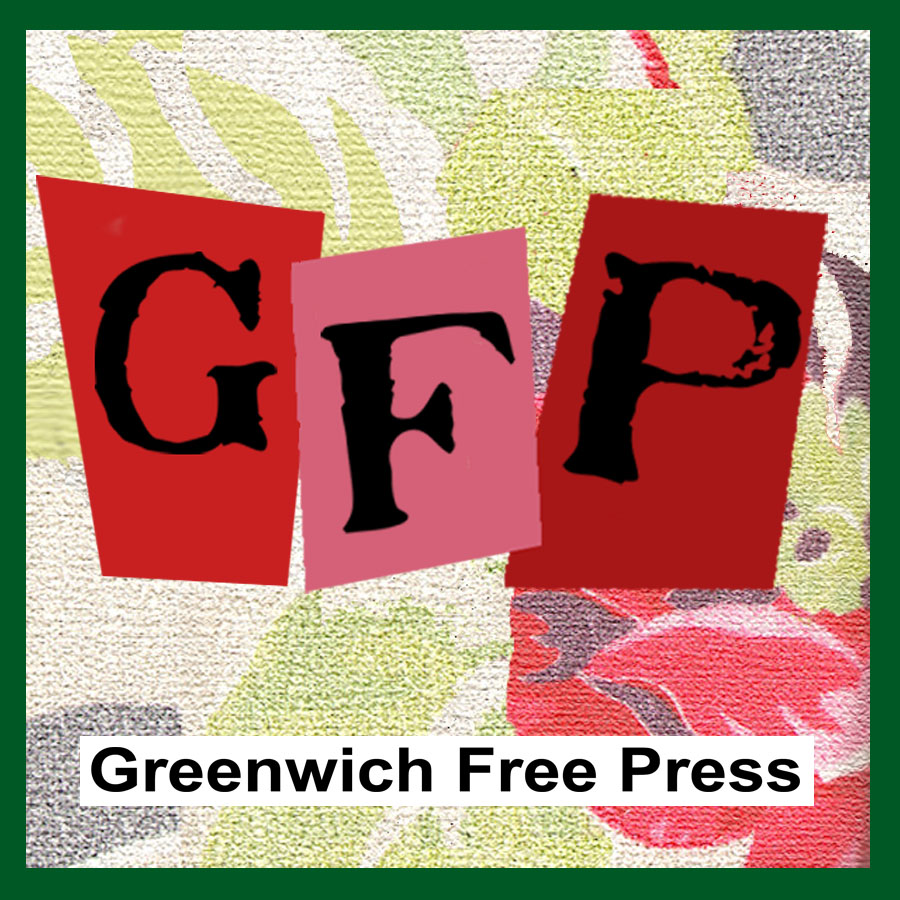 Email news tips to Greenwich Free Press editor [email protected]
Like us on Facebook
Twitter @GWCHFreePress
Subscribe to the daily Greenwich Free Press newsletter.