Meet Aaron Jaffe, a Greenwich High School senior, whose speech on Veterans Day after the Community Walk last November struck a chord with residents.
Last summer Aaron went to Boys State for one week and then was selected to go on to Boys Nation for a second week. Aaron's participation was sponsored by the American Legion, and he applied through Greenwich High School for the honor.
Aaron said he threw himself into the program that simulates the operation of government. "I lost seven straight elections," Aaron recalled of his week at Boys State. "The first one came down to a coin toss."
"I ended up giving 13 speeches over the course of one week to try to get elected," he continued, adding that he grew to enjoy public speaking.
Rather than grow frustrated, Aaron asked people who didn't vote for him how he could be more appealing, using the feedback to alter his remarks. "The fact that I failed that many times before winning is the reason I was eventually elected," he said.
While about 20,000 boys participated in Boys State, only 98 boys from 49 states participated in Boys Nation in Washington, DC.
Of the honor of being chosen for Boys Nation, Aaron said he ran for President Pro-Tempore, the same position earned by Greenwich High School graduate Will Sadock, who went on to study at Yale.
"Once I was there I really only had to give one more speech," Aaron said of his run for President Pro-Tempore, a position he described as the workhorse of the Senate. "I got to appoint officers and made sure everything was running smoothly and that there was solid, substantial debate going on the Senate floor.
As he heads into the final stretch of his Greenwich High School career, Aaron, who is headed to Columbia University in the fall, reflected on his time in Greenwich Schools. "My parents came here because of the public schools," he said. For Aaron, some of the rites of passage at GHS included acting in Miss Cirigliano's On Stage class. "I was the Tin Man in the Wizard of Oz," he said. "My mom was an actress – people should all try it."
As a Cardinal, Aaron started off playing soccer and basketball,  but once he started rowing crew he honed in on that sport, participating in Greenwich Crew out of Greenwich Water Club.
Aaron said his graduating class has the distinction of being the first to be spared the parking nightmares of the MISA project. That affords him time to make a sandwich to bring to school for lunch every day.
"I am a terrible at time management," Aaron admitted. "I procrastinate a few hours a day. I try to go to bed between 9:30 pm and 10:30 pm. I can't function in the day if I'm not asleep early."
Also, Aaron has participated in Greenwich Scouting for many years. Starting as a Cub Scout in Troop 11 out of Old Greenwich, Aaron has gone on to earn his Eagle Scout status after taking on a challenging project at Stamford's Bartlett Arboretum.
"There was an old path called the Rose Thieland Walk that after decades had become completely destroyed," he said, adding that the path had 27 points of interest. "We found one last remaining brochure," Aaron recalled. "Point 19 was over water and we had to wade into the water to install the post. To do that, we used a bucket to make an air pocket," he said, referring to the group of peers he recruited to complete the project.
Of Scouting, Aaron said he has many fond memories of "out-of-the-box cooking sessions."
"At the camp outs I've made duck won tons, surf & turf with steak and octopus, potatoes full of Beef Stroganoff and even crepes modeled after s'mores," he said.
Another favorite of Aaron's activities is helping out at Hebrew Wizards, which he described as a vibrant, lively form of reform Judaism.
"I teach how to read Hebrew and the basic tenets of Judaism and religion in general," he said. "I became a teen wizard early before my bar mitzvah and helped the director, Rabbi Deborah Salomon start new programs."
Sadly, for all who were inspired by his speech on Veterans Day, Aaron said he does not plan to major in Political Science. Rather, he plans to double major in Applied Math and Computer Science at Columbia. Still, we look forward to keeping an eye on Aaron and his accomplishments.
See also: PHOTOS: Veterans Day Honors Combat Injured Millenials, Acknowledges that Youth Makes America Vital
---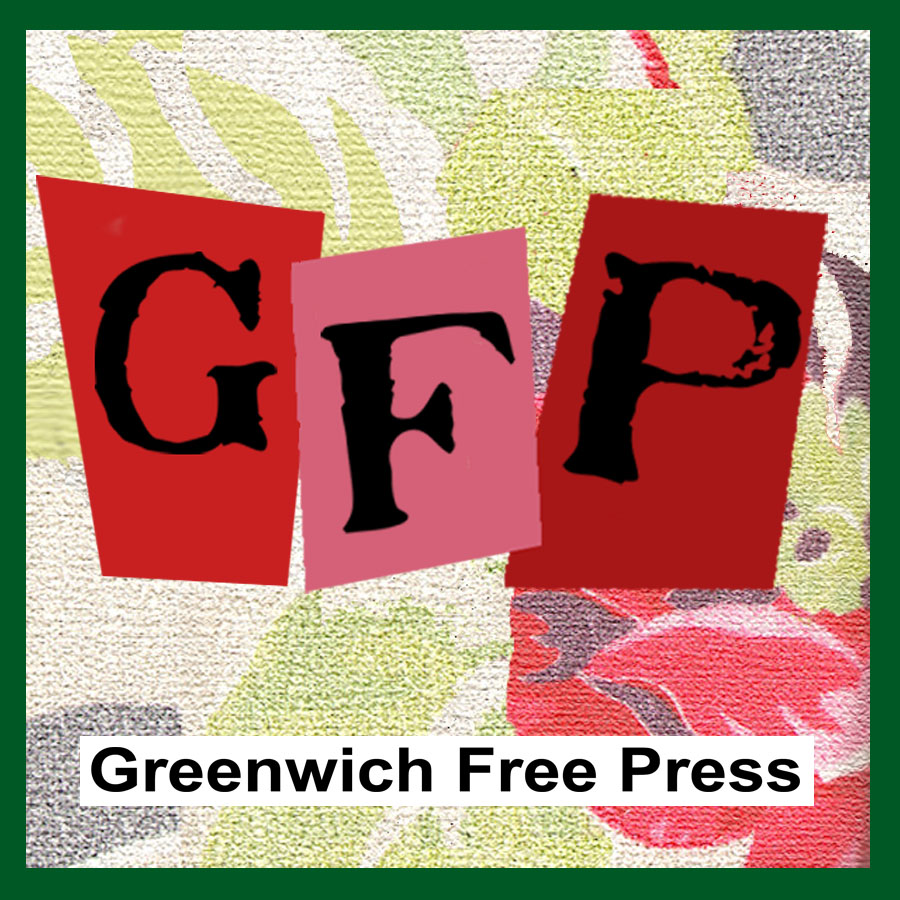 Email news tips to Greenwich Free Press editor [email protected]
Like us on Facebook
Subscribe to the daily Greenwich Free Press newsletter.