They're on a roll. In their first home game – a rare night game under stadium lights – Greenwich High School Football will Norwalk 48-0. This marks the team's third victory.
Greenwich defeated Trumbull in the season opener by a score of 70 to 16. Next, they won against Trinity Catholic in Stamford on Sept 16 by a score of 49 to 7.
Monday night's game had the benefit of all that comes with the home advantage: cheerleaders, pep band and Cardinal Crazies.
Cheerleading coach Erin Montague said recently that while the public perception is that cheerleading and football are separate, at GHS they work together very closely.
"As most schools the cheerleaders do their own thing," Montague said, adding that at GHS, the approach is different. "When I got here, there was a head a cheer coach who wanted cheerleading to be separate."
"Erin told me the football players were her friends when she was at Greenwich High School," coach Marinelli said. "What happens at most schools is the relationship is either there or it isn't, and people in my position don't do much to mend or build."
Montague, who graduated GHS in 2008, said her good friends at high school included many football players. "They're still my really good friends," she said.
"We're similar in age and have similar coaching styles," Marinelli said of Montague. "Her girls are terrified of me and vice versa."
But, Marinelli added, "They see our good rapport and how we greet each other."
Marinelli said fans want to see the game. But, he pointed out the event is far more than a game. "An event with the band and cheerleaders showing off their craft shows the power of the entire community coming together," he said.
Marinelli remembers the impact it had on him as a teen.
"I remember the marching band, and how the visitor's team walks up the hill past the tennis courts as the marching band follows them up the hill. It had a college-esque feeling. That's the power of how we saw Greenwich," Marinelli recalled.
Montague and Marinelli said Cardinal enthusiasm is palpable at a home game.
"When the team walks up the bridge to the stadium, there is a lot of pride. People come back to relive that Cardinal pride, to feel a part of something great," the two coaches said.
"My whole first conversation with John was about that first experience. It was a shared vision," Montague said.
While that massive display of community is daunting to rivals, the cheerleaders also lend their spirit in other ways, including greeting incoming 9th graders at orientation with music and cheering.
"It's like an opening rally," Montague said. "We line the front circle so the kids walk through it. The band plays a song and the cheerleaders dance to it."
Since Montague took over coaching last year, there have been other changes that evoke past traditions at GHS.
For example, when Erin was at GHS, the football and cheer squad shared a meal for Homecoming. That inspired more recent events, including a barbeque in Bruce Park and a potluck supper.
"On game days, if we play on a Friday, we all eat dinner together on Thursday in the teacher's cafe," the coaches said, adding that the parents organize the meal.
This is no small affair, considering the size of the team. "We dress 60 players for away games and 80 for home games," Marinelli said.
The coaches say that the social events and collaboration make a difference. "It's different to show up and cheer for your friends,"Marinelli said. "But what does it accomplish? Besides work ethic and craftsmanship, if all they remember is the wins and losses, we're not doing our jobs."
"Of course you want to win," he said. "But you can gain an edge if the athletes know there are people pulling for them, not just themselves."
"This community is of the utmost importance to me," Montague said. "I want them to understand how special and unique it is. I'm having a great time and the kids are having a great time too."
"It's one program," Marinelli said emphatically of the cheerleading squad and football team. "It's cheerleading and football. It's for the team. It's an experience larger than the game."
"John and I had really good experiences with high school football in general and I want my kids to be a part of something bigger than themselves," Montague said.
In addition to shared meals and events, before each game, the cheer squad creates a paper run-through banner. After cheering during football and basketball seasons, the cheerleaders have their own schedule of competitions that runs through March.
There is also the annual cheer expo, which is set for November 5, where some of the football players plan to come watch the varsity girls perform.
Added to the mix of Big Red pride are the Cardinal Crazies whose chants the visiting team and fans don't forget.
"They go out and practice their chants," Marinelli said. "It's daunting if you're on the opposing team. The power of Greenwich is on display."
The GYCL and GYFL have a connection to the GHS football and cheerleading.  Montague's athletes are coaches to the GYCL. Marinelli's players help out at the summer football camp for GYFL players.
"We connect with the youth coaches and they come to our practices," Marinelli said.
On Monday night all these connections came into play, some more visible than others.
"When it's not going well, the boys get quiet," Marinelli said. "It's a rollercoaster. When they get quiet, it's always helpful to have the noise in the background. It's like when you're in a bad mood and your favorite song comes on the radio."
Marinelli said when the cheerleaders cheer and the band plays, it raises everyone's mood.
"It brings hope and with hope there is a lot that can happen," Marinelli said.
---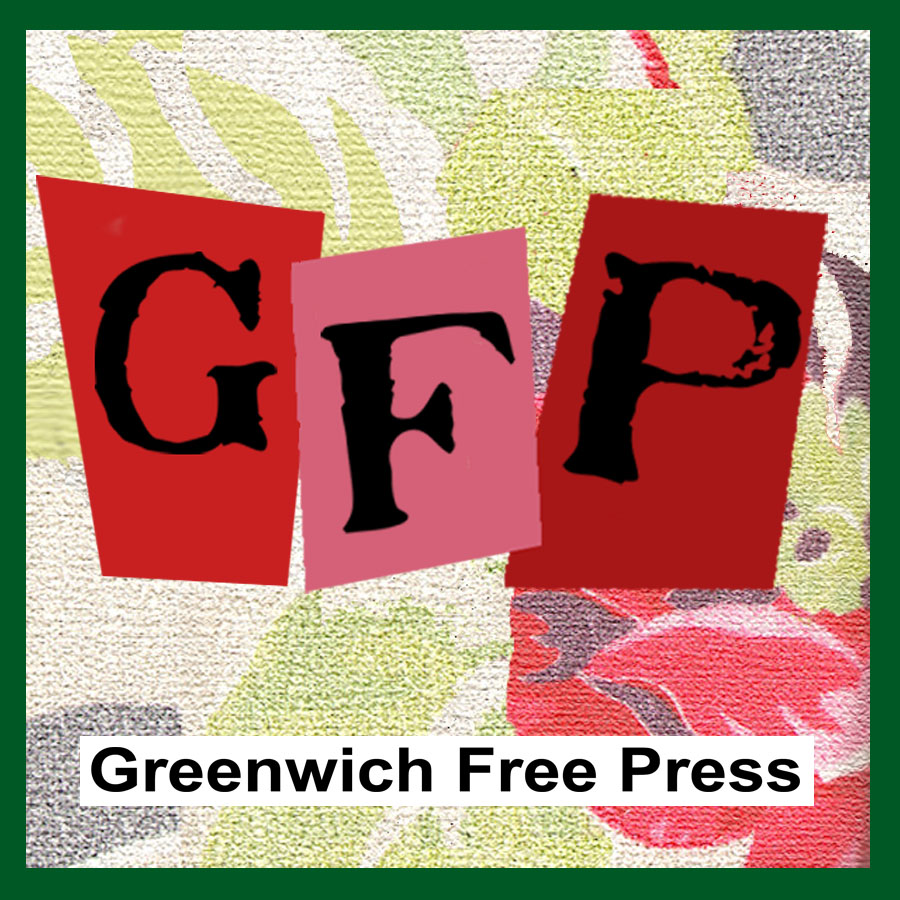 Email news tips to Greenwich Free Press editor [email protected]
Like us on Facebook
Subscribe to the daily Greenwich Free Press newsletter.