Sarah Cicchetti, a GHS senior is headed to Boston University in the fall, but she still racking up accomplishments as Greenwich High School.
While she is talented at shot put and discus, she has also played softball and was a varsity field hockey captain last fall, in what she describes as a drama-free season. Off the field she plays clarinet in the band. If that's not enough, she is also the drum major in the marching band.
"My freshman year I played softball. But I decided to switch my sophomore year. My friend said, 'You should do track with me,'" she recalled matter-of-factly. So she did.
Track at GHS is unique in that there are not cuts. Many students participate just for the exercise and inclusion on a team, while others are in it more for the competition. By her estimate, there are about 250 kids on the indoor winter track team.
The way it works is that Coach Evan Dubin, a GHS guidance counselor by day, leaves the door open to newcomers. "The coach explains each event. The first week is a chance to try every event. The second week is time trials if you think you want to compete. ll sprinters do 400 meter, distance runners do 800 meter. And throwers are measured to get bench marks."
Sarah simply gave every event a try, and found she has a knack for throwing. That meant discus and shot put. "You can't throw discus indoors, but shot put you can do indoors and outdoors," she said.
Sarah, who was recruited by several colleges, explained the academic pre-read process. She said that in September or October you 're notified, but not necessarily "in." "The coaches ask admissions if it's likely," she said.  Once she learned where she'd likely get in, she accepted invitations for 48 hour visits. The NCAA allows five of these visits, and Sarah went on four. "You're hosted by a member of the team to see what it's like to be a member of the team and attend classes."
Though she describes track as "my life," Sarah is a passionate member of GHS band. She started playing cello in 2nd grade, switched to viola in 4th grade and in 8th grade took up the clarinet. "My friends in middle school at Eastern were all in band," she said. They did rehearsal in the morning and I had no time with my friends. So I started instruments and had to learn to read music three times because cello is bass clef, viola is alto clef and clarinet is treble clef.
"I always want to be the best when I start something. I have to get to the top," she said. But her path is through self-motivation, and she is happy for her friends in their success too.
While being interviewed for this feature, Sarah's friend Christy Kuesel stopped in the glass corridor to say hello.  Sarah introduced her as the smartest person I know. "She's going to Middlebury next year," she brags on behalf of her friend, punctuating the compliment with a hug.
"I'm way harder on myself than anyone," Sarah said. "If I have a bad practice my friends tell me it's okay,' and I say no, it's the end of my life."
Reflecting on her four years at GHS, Sarah can't think of enough superlatives to describe her experience. "If you want to be challenged, you have to go out and find it here," she said of all the opportunities the school affords. "All the teachers care and if you want their help, it's there," she said. "Dr. Winters is a really good principal," she added.
As for the current debate about school start time, and potentially pushing it back to 8:30am Sarah said she's of two minds.
"As a student I would love it," she said, adding that the mornings she has band practice before school she is up at 5:30am. "But," she added, "As an athlete, it would be a different story." Sarah said she gets home from practice at 5:15pm and the hour delay would mean playing into the darkness. "I have to eat and sleep too," she said, adding that that that extra hour would have to be paid for somehow. "I also take a women's self defense class and get home at 8:30pm and then start my homework. I sleep 5-8 hours on average — six-ish, but I catch up on weekends."
As for the current controversy of adding outside food such as Chicken Joe's or Garden Catering on the menu in the Cardinal Café, Sarah said it wouldn't make a difference to her. "I bring my lunch every day," she said. "Lots of PBJ's and popcorn," she said.
The highlight of her GHS career to far has been the band trip to Cuba last year. Also the New England track competition held in Boston at the Reggie Lewis Center was another highlight. It helped that she was able to visit her brother Anthony who attends Northeastern University.
What's it like to be the star shot put thrower? Sarah, the only one to qualify for Nationals described the process, which started with FCIACs. On the county level, where schools compete by size, she set her personal goal of throwing 40 ft.
Qualifying as one of the top 18 people in each event, she made it to States, and then to New Englands, where she won, throwing the farthest in her life. "I threw 41 ft and 3/4 inches," she said. To put that in perspective, the shot put, a metal ball, weighs well over 8 lbs.  "It was the greatest moment in my life," she said. Sarah made it all the way to Nationals at New Balance Track & Field Center at the Armory in New York City, just last month.
"I'm happy where I am academically, socially and athletically right now," said the content senior. "A big part of that is GHS and the teachers here," she added. She said Mr. McGeary, her short fiction teacher, English teacher Miss Steinhorn and math teacher Mr. Gundell who taught her honors pre-calculus, were three standout teachers when academics who came to mind. "And Mr. Yoon and Mr. Walker for band, of course," she added.
"Track is my whole life," Sarah said. "But I love band. My best friends are all kids I've been in band with for four years."
As the weeks melt away in the warmer weather and seniors hurdle toward June 18th graduation date, Sarah said she is looking forward to interning at Young Life in Greenwich. "I've been doing Young Life since 6th grade," she said. "I'm really excited."
Still, the end of high school is a reality. "It's hitting me finally," said Sarah, who was anticipating her final spring break, a visit to Tuscaloosa, Alabama. "Soon I'm going to be on my own and more independent."
---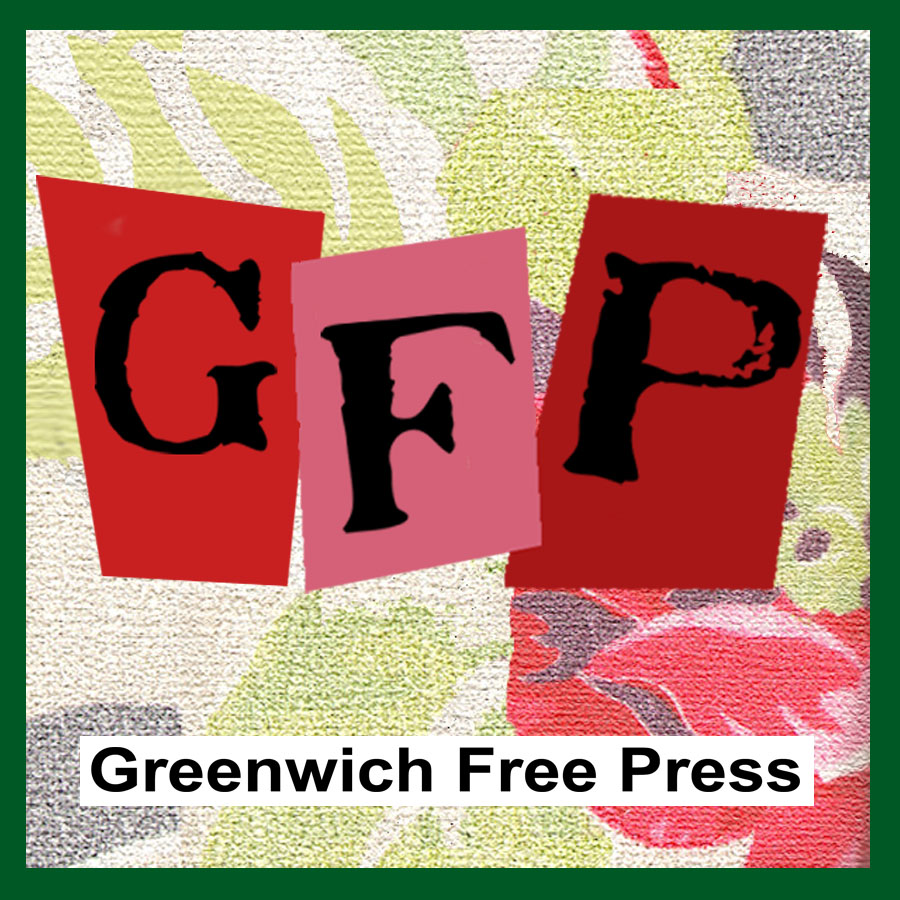 Email news tips to Greenwich Free Press editor [email protected]
Like us on Facebook
Twitter @GWCHFreePress
Subscribe to the daily Greenwich Free Press newsletter.