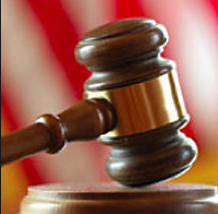 Frank Pina, 57, and Steven Whaley, 48, both of New Haven, each pleaded guilty on Thursday before U.S. District Judge Michael P. Shea in Hartford to one count of possession with intent to distribute, and distribution of, controlled substances.
The plea was announced by Deirdre Daly, United States Attorney for the District of Connecticut.
The charges stem from an ongoing statewide initiative targeting narcotics dealers who distribute heroin, fentanyl or opioids that cause death or serious injury to users.
According to court documents and statements made in court, on June 23, 2016, 17 individuals in New Haven overdosed after consuming narcotics.
Three of the victims died.  An investigation being conducted by the DEA and New Haven Police Department revealed that many or all of the victims believed the substance they were consuming was cocaine.  However, based in part on DEA laboratory testing, it appears that the cocaine was laced with fentanyl, a powerful opioid that can be at least 50 times more powerful than heroin.
Naloxone, an emergency drug used to treat opioid overdoses, was effective in treating at least some of the victims, which indicates that the ingested substance contained an opioid.  Analysis of the substance involved in the overdoses is not yet completed.
The investigation revealed that Pina supplied drugs both directly and through various middlemen to several of the individuals who overdosed on June 23, 2016.  Whaley was identified as an associate of Pina who sometimes served as a middleman.
Pina and Whaley were arrested on June 27.  At the time of his arrest, Whaley was in possession of cocaine packaged for sale.
Pina and Whaley are scheduled to be sentenced on October 31 and November 1, respectively.  They both face a maximum term of imprisonment of 20 years.
This ongoing investigation is being conducted by the Drug Enforcement Administration's New Haven Tactical Diversion Squad, and the New Haven Police Department.
The Task Force includes participants from the Greenwich Police Dept as well as New Haven, Hamden, Shelton, Bristol, Vernon, Wilton, Milford, Monroe, Fairfield and Middlebury Police Departments, and the Connecticut State Police.
The case is being prosecuted by Assistant U.S. Attorneys Avi Perry and Douglas Morabito.