On Wednesday Greenwich Police Captain Mark Kordick, a 30+ year member of the Police Department, submitted a letter of resignation to Police Chief James Heavey effective Thursday evening. The move came after Police Chief Heavey announced Monday he would terminate Kordick effective Friday, April 17.
This follows a nearly six month period of paid administrative leave for Kordick whose annual salary is $140,000.
Kordick, reached by phone, said his resignation was effective at 11:59pm on Thursday, but still hoped Chief Heavey would reinstate him. Kordick explained in the letter that he had "selected this date and time specifically to permit (Heavey) the maximum opportunity to reconsider (his) decision to wrongfully and involuntarily end (Kordick's) employment" on Friday.
Kordick said he wants his job back and was prepared to for fight for it.
The turn of events stems back to October 25, 2019, when residents began to spot red and white lawn signs sprinkled among local candidates' campaign signs. The "Trump/Camillo" signs erected in the run up to the November 5 municipal election, left people scratching their heads. The signs said "Local Elections Matter" and "Trump/Camillo…Make Greenwich Great Again." The signs also referenced a website www.FredCamillo.com, which linked to "Citizens for Trump."
On Oct 28 Kordick was placed on paid administrative leave after he freely admitted he was responsible for the signs.
"It is patently unfair to be notified on Monday that you're losing your job on Friday with no prior discussion," Kordick said on Thursday afternoon, adding, "It's been over a month since my pre-disciplinary hearing when the town invited me to show up but wouldn't tell me the proposed discipline, wouldn't allow my attorney to be present, or even provide any specifications that went with the charges or the required Greenwich Police Department Internal Affairs report."
"The Police Department's own policy says I'm entitled to have representation.  Chief Heavey would only describe the meeting as a "pre-disciplinary meeting" but erroneously insisted that since I was not a unionized employee, I was not entitled to a Loudermill hearing," Kordick added, referring to the pre-disciplinary hearing that is part of due process for public employees facing serious discipline.
---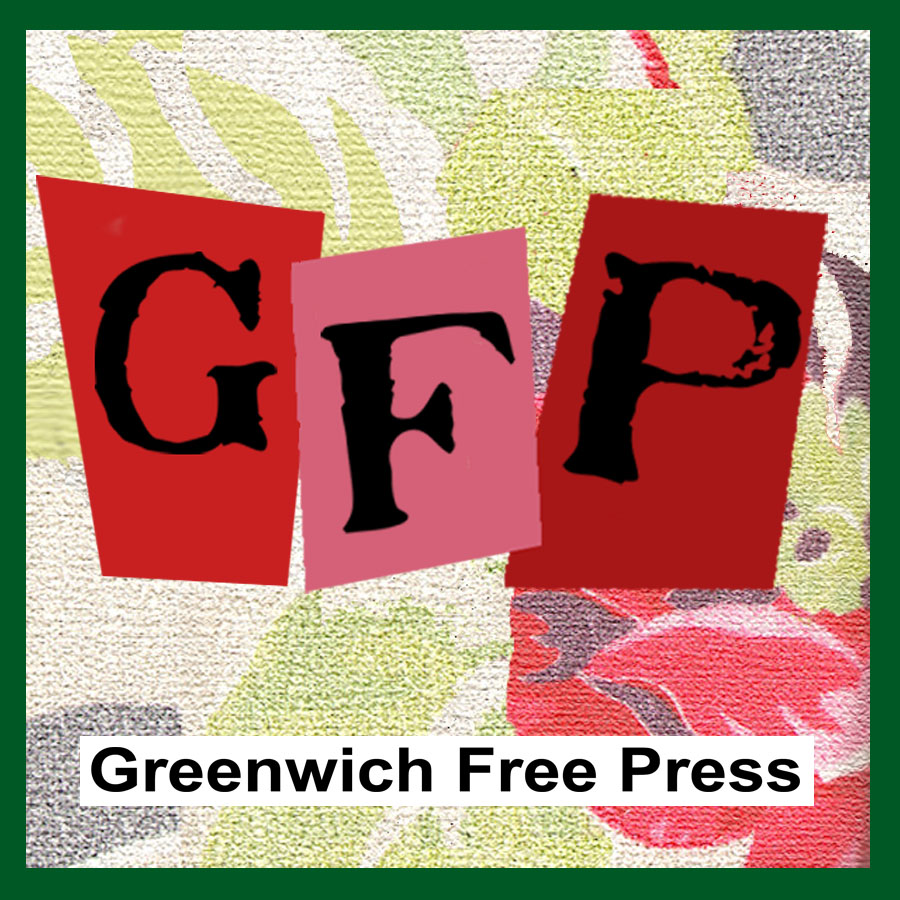 Subscribe to the daily Greenwich Free Press newsletter.
---
In Cleveland Board of Education v Loudermill, (1985), the Supreme Court held that employees with a property interest in their jobs are entitled to certain due process rights prior to termination including the right to notice of the charges against him or her, explanation of the employer's evidence, and an opportunity to be heard in response to the proposed action. Loudermill rights are applicable in instances when the employee may have a loss of pay, such as suspension, termination or demotion.
"Loudermill rights don't attach because you're in a union, but because you are a public employee," Kordick said, adding that he had written the internal affairs and disciplinary policies himself.
"My Loudermill hearing was March 10. After keeping me in the dark for five months, it took an additional month to fire me out of the blue on 96 hours notice?" he said. "Chief Heavey has had six months to make some other arrangements. If it was clear I'd never be allowed to return to work, he could have had that conversation with me. He didn't even call or even invite me in to tell me himself; he had someone from the Police Department deliver the letter to my house."
Kordick said he was flabbergasted. "The Police Dept deciding the right move was to terminate a 30-year veteran police officer for non-offensive, perfectly lawful, 100% off-duty political speech? That is insanity."
From the start Kordick has said the Trump/Camillo signs represented his free speech.
"I am entitled to participate in the political process even if a vocal and intolerant minority do not consider my opinions worthwhile," Kordick wrote in his letter of resignation to Chief Heavey Wednesday, adding, "Standing up against mob rule is the obligation of law enforcement. If all speech were popular speech, there would be no reason to have Constitutional safeguards in place to protect it."
When discussing the original incident, he said back on Oct 25 the police department gave members of the Republican Town Committee 12 hours to remove the Trump/Camillo signs before they knew he was responsible for them, based on the signs being offensive to the RTC, and instructed officers not to arrest anyone removing signs.
He said when someone calls the State Election Enforcement Commission to complain someone is stealing their political signs, the SEEC's instructions are to call their local police department  "But what if the police department is the one giving the permission to steal the signs?" he asked.
---
Kordick said the consequences of being terminated were myriad. "My town life insurance benefit will go away and my family will lose their health insurance."  Currently he said his spouse and 14-year-old step daughter, as well as his two children in their early 20s are still on his health insurance plan, and will be left without health insurance in the middle of a fatal pandemic unless other arrangements can be hastily made.
He said the cost to ensure his family through COBRA would be prohibitively expensive, exceeding $3,000 per month.
At the same time he said as a town employee he has a term life insurance policy and the ability to increase his coverage inexpensively, which he will lose as well.
Whether Kordick retires following his resignation, or is terminated, he is entitled to receive his vested pension benefit.
"I've earned the pension and could have retired 11 years ago at 50% pay. I maxed out my pension benefit at 75% five years ago," he said. "I've been coming to work for 25 cents on the dollar because I love my job and cherish the opportunity to serve the citizens of Greenwich."
"I've started the application process to collect my vested benefit. That should begin May 1," he said, noting he is still a town employee on administrative leave.
If anyone is familiar with policies on retirement and pensions in Greenwich, it is Kordick. He has been an elected member of the Town's Retirement Board for 5 four-year terms.
"This will end my tenure as longest sitting member of the Retirement Board since they started the plan in the 1940s," he said.
Chief Heavey did not immediately respond to a request for comment on Thursday evening.
See also:
Trump/Camillo Signgate is Over: Greenwich Police Captain Terminated
April 14, 2020
GPD, First Selectman, DTC, RTC, Indivisible All Issue Statements on Police Captain's Suspension over Trump/Camillo Signs
Oct 29, 2019
Greenwich Police Captain Admits Buying the Trump/Camillo Signs
Monday, Oct 28, 2019
Bogus Camillo/Trump Lawn Signs Whodunnit Rages in Greenwich
Friday, Oct 25, 2019