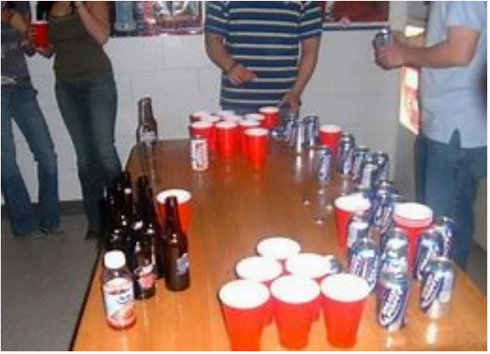 Greenwich Police on Wednesday warned residents that as summertime is usually a time for social gatherings and parties for young people, more and more frequently, an innocent and small gathering of young people explode to large uncontrollable "pop-up" parties.
According to Lt. John Slusarz, "Every year we hear reports in the press from somewhere that someone has thrown an alcohol party for their teenagers and we also hear that someone has left the party and injured themselves or someone else. These are all avoidable through a little responsibility."
Friends and strangers alike learn about the possibility of a party through social media and come for a good time. When these parties get out of hand the police also come for a visit.
As a parent or homeowner these are things you should consider:
• Criminal Charges: Parents who are caught supplying alcohol, even inadvertently, to minors are subject to arrest.
• Financial Liability: Damage to your home and property, and civil suits for damages to others property and for injuries to people.
• DUI and License Suspension: Connecticut has a zero tolerance policy for people under 21 who operate a vehicle after drinking, even small amounts. The standard for those over 21 is a BAC of 0.08 which is easily achieved.
Tips to Protect Yourself:
•  Talk seriously with your teen about alcohol, parties, and family liability long before it's an issue.
• Avoid leaving teens home alone overnight – wild parties can mushroom into existence without any intention on your child's part.
• Let neighbors know when you leave town.
See also:
Parent Charged after Teen Drinking Party with 200 Guests in Back Country 
Greenwich Police Det. Rooney on What Happens When Greenwich Police Raid an Underage Drinking Party