The night of Friday, March 2, 2018 is one many in Greenwich will not soon forget.
The first of a string of Nor'Easters that toppled trees and downed power lines, the Boone family nearly lost everything.
According to Jen Boone, the family lost power and headed out to an early dinner at Westchester Burger. They were almost back to Cos Cob when they heard the sirens.
"It sounded like every fire truck in town was there," Jen recalled of the moment she realized the first responders were at her house.
The Boones had recently sold their home and were renting at at 212 Bible Street before buying a new house.
"If our neighbors hadn't called, I don't know what would have happened," she continued. "They saw flames in our dining room."
According to Brian Kelly, chief of the Cos Cob Fire Police Patrol, a tree had fallen on a power line and a couple hours later a huge power surge took place, causing  the electrical box to catch fire in the basement. From there, the fire quickly moved up into the dining room.
The Boone family's dog, Haley, a nine-year-old Nova Scotia Duck Tolling Retriever, and cat named Chelsea were at home when volunteers from the Cos Cob Fire Police Patrol arrived on scene first.
"The smaller truck "Utility 2" was the one that we took to the fire call first," said Stephanie Dunn Ashley. "It went out first as the roads were bad that day and lots of trees were down. We thought it would have more mobility through Bible Street."
According to Chief Kelly, dozens of calls came in that evening, but volunteers were on deck because the Nor'Easter had been well anticipated.
"It was my first life save in a fire," recalled Brett Atkinson who found Haley. "We got there before the engines."
Atkinson's colleague Nic LaBorne said he found the cat Chelsea behind the couch.
"I must be a cat whisperer," LaBorne said, adding that all the first due engines carry adult, pediatric, canine and feline oxygen masks and that Chelsea was not the first cat he saved. "I had an oxygen mask and did CPR on another cat."
"One of our guys, Ed Graham, jumped in the ambulance and went with the dog to Cornell University Veterinary Specialists," Kelly said.
The pets were both saved, but suffered from smoke inhalation.
"They said Chelsea was in bad shape," Jen said. "But the next day, they said the cat was okay to come home."
Before long Haley was released from Cornell too. Both pets are back home with the Boones safe and sound.
"It was nerve wracking. We have five dogs," Atkinson said, recalling how he had wondered what happened to Haley and Chelsea. "We waited about two weeks to hear about their pets. We kept asking EMS crew and they said they didn't think the pets had made it."
On Tuesday night at the Cos Cob Fire Station, the Boone family – Jen and Shep and their sons Trent and Ethan – had a chance to thank the volunteers of the Cos Cob Fire Police Patrol including Kelly, LaBorne, Brett and Scott Atkinson, Sebastian Dostmann, Stephanie Dunn Ashley and Peter Yeskey.
"It's a big town but it's a small community," said Chief Kelly. "It's good to lead the younger officers and to pass on the torch."
As the Boone family chatted with the CCFPP volunteers, small town coincidences and connections added up.
Mrs. Boone said that Mike Wieneke, a volunteer with the CCFPP, is also a rowing coach for her sons, Trent and Ethan.
"Mike reported to the fire and didn't know it was their home," she said.

"Our role in the process is to save valuables – memorabilia and family heirlooms," Chief Kelly explained. "I saved all of the family's photo albums and baby books."
Beyond that, the Boones said that due to smoke and water damage, all the contents of the house went into a dumpster.
Kelly said that while there are fewer structure fires these days because of alarm systems, better building materials, stricter building codes and faster response times, new furniture does burn much faster and hotter.
Jen said she ran the family's clothes through the washing machine a half dozen times.
"It still sells of smoke and chemicals," she said, adding that all the furniture had to be thrown away. "You can't bring sooty stuff into the your new home."
Cos Cob Fire Police Patrol is an all volunteer organization that services the entire Town of Greenwich on their own time.
Anyone interested in becoming a volunteer firefighter with the Greenwich Fire Dept should reach out to Brian Kelly on 618-8877 or email him at [email protected]
For more information on what CCFP does visit www.ccfpp.org
See also:
Cos Cob Fire Police Patrol: Last of the Mohicans 
---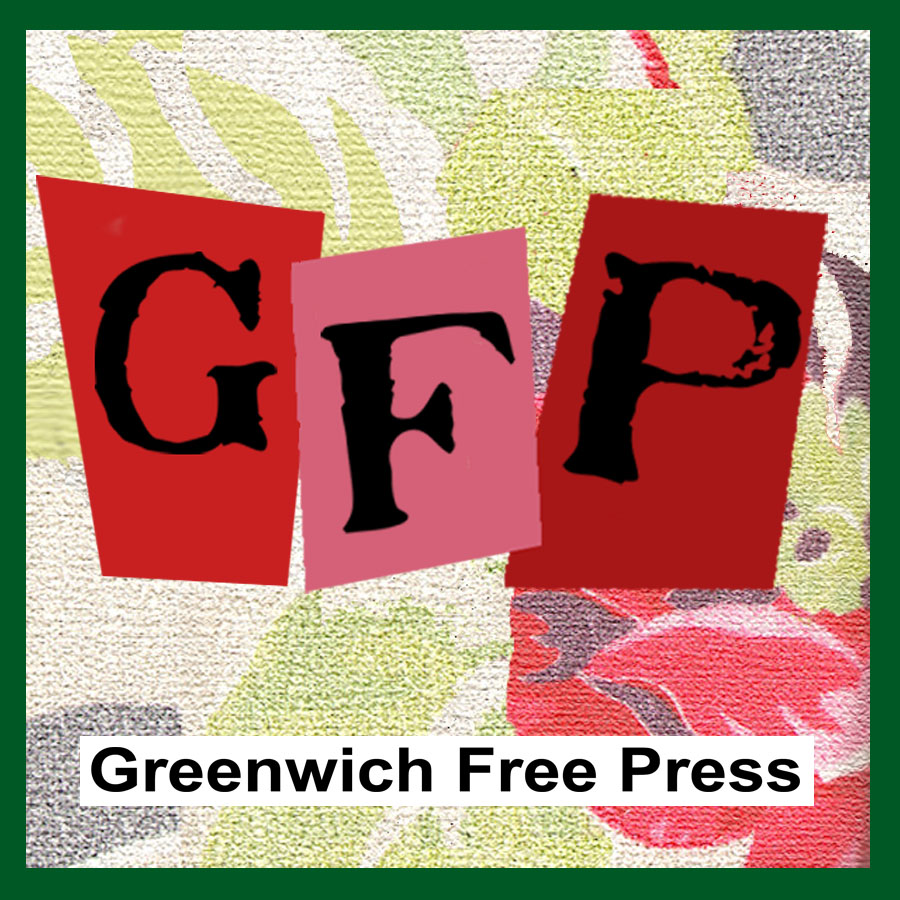 Email news tips to Greenwich Free Press editor [email protected]
Like us on Facebook
Twitter @GWCHFreePress