What might have been a swift election for the 2014/15 Pemberwick-Glenville Association (PGA) Board turned into a complicated endeavor on Wednesday night at the Glenville Fire House community room, with a turnout of about 35 people.
Last year, the association also decided to expand the board from eight seats to ten. The current board of 7 did not seem to expect many more nominations, and throughout the meeting and right up until the moment the 2014/15 board was to be announced, PGA incumbents repeatedly stressed how it would most likely be a "noncompetitive election… it'll just be a matter of saying congratulations to the people who got on the board," as stated by Vince DiMarco.
However, a nomination seemed to slip by everyone in the Glenville Fire Department community room. As matters were about to be over and done with, a hand rose up from one of the folding chairs.
"There are eleven nominations."
The election was suddenly, to everyone's surprise, competitive.
Prior to the election, nominations were made for Sal Rigillo, Gina Furaro, Phil Petrone, and Steve Worzoha. Worzoha, a previous member of the PGA who recently resigned a few days after Pemberwick-Glenville Day, was not in attendance at the meeting while nominations were being made. His name was brought up, along with concerns. Several questioned his ability to commit fully to the board since he will simultaneously be working as the campaign manager for Tom Foley's campaign for governor. "We need someone who'll be available," said another voice in the room.
Dan Warzoha, who is a Greenwich emergency response plans consultant as well as Steve Warzoha's father, replied that his son's plans until October would not interfere with his participation on the board. Dan Warzoha nominated his son in his absence and the nomination was seconded.
Ballots were hastily made to accommodate the additional nomination, and votes were counted several times.
As a non-committed Greenwich Free Press intern, I was asked to do the third recount. I noticed that some ballots had apologies scrawled next to the names of the one nominee voters chose to drop. In the end, Phil Petrone and Steve Warzoha were both tied with the lowest amount of votes, leading to more hurdles in the election's proceeding.
"Can we just change the bylaws so that the board can fit eleven members instead of the ten?" asked an attendee of the annual meeting. The suggestion did not materialize, however, and a runoff between Petrone and Warzoha followed.
Warzoha won 17 votes to 7.
In the midst of all the voting and back-and-forth, Greenwich Police Officer Keith Hirsch, First Selectman Peter Tesei, State Representative Livvy Floren (R-149th District) and State Senator Scott Frantz (R-36th District) spoke to the audience about local issues in the Town of Greenwich.
Officer Hirsch spoke about the increased frequency of phone and contractor scams throughout the summer, advising residents that "if you didn't enter a contest, you didn't win anything," and "this is the God's honest truth, [fake contractors] will dump used motor oil on your streets."
Tesei focused heavily about the balance between commercial property owners' interests versus residential interests.
"The health of the community depends on people wanting to live and stay in Greenwich," advocated Tesei, as he spoke about how much harder it is becoming in Greenwich for property owners to make improvements, such as putting in a swimming pool, without running into obstacles. He spoke about his own frustration with this balance, acknowledging the pros and cons of supporting each side and each interest.
"We all agree we want to be a primarily residential community," reflected Tesei, "but we want to also have services so that we don't have to trek to Stamford, etc."
Frantz expounded on the topic of transportation, speaking about the way the Metro-North Railroad system dropped from one of the best to one of the worst in the country in only half a year, how he is planning "to fight tooth and nail" in order to prevent toll booths in Greenwich (being a border town), and the proposal for a for the NRVT (Norwalk Valley River Trail), a 22-mile walking/biking trail along the Merritt Parkway that he believes is a dangerous and traffic-inviting idea.
In one of his last statements, Frantz also asked, "Could Connecticut become another Detroit? It's possible." He commented on the similarities of population between Detroit and Connecticut as well as the number of tax-payers.
Vince DiMarco thanked the speakers and addressed the Pemberwick-Glenville Association in his own way, saying, "You guys need to make a little more noise… [Pemberwick and Glenville] need more involvement from the community." The previous board already had plans for improving upon the area, with a petition to make Pemberwick Park stroller-accessible, and the new board will progress with these goals into the following year.
Related Stories
Where Are the Trashy Spots in Greenwich?
Pemberwick-Glenville Day is Right around the Corner: June 1
____________________________________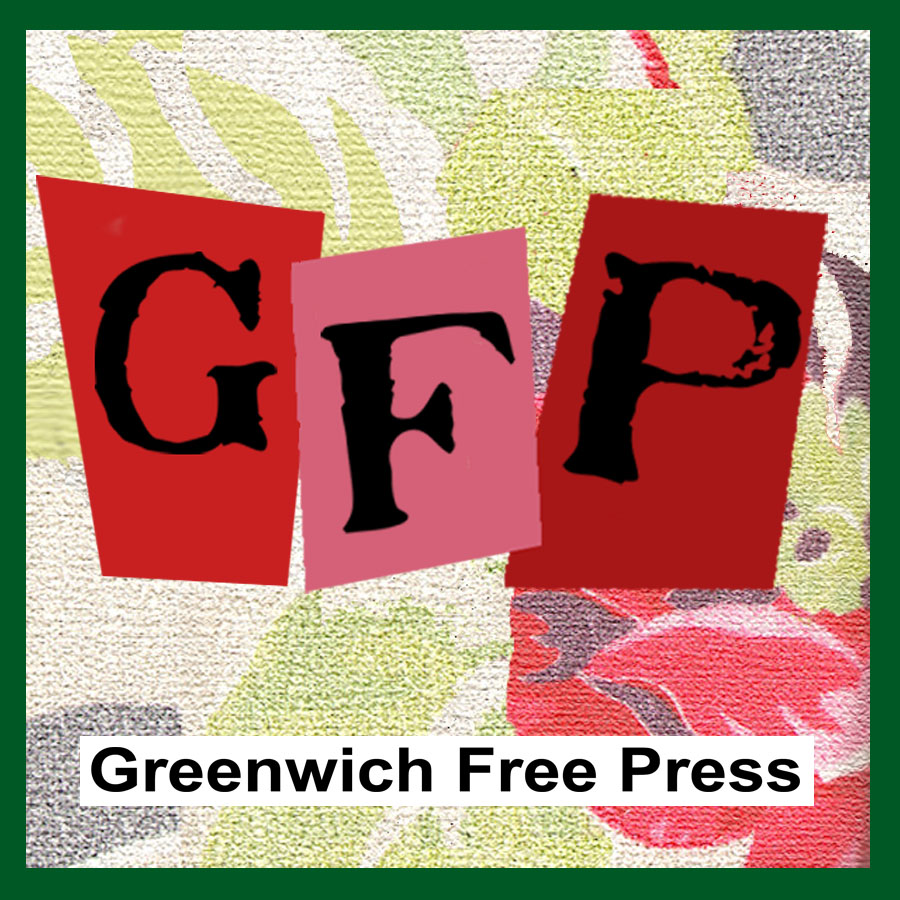 Email news tips to Greenwich Free Press editor [email protected]
Like us on Facebook
Twitter @GWCHFreePress
Subscribe to the daily Greenwich Free Press newsletter.