At the end of the day – or rather evening RTM meeting at Central Middle School – everyone agreed that Armstrong Court is an eyesore and its 50s era units need to be upgraded.
At issue was a substitute resolution brought by eight Chickahominy property owners led by Dawn Fortunato urging the RTM to reject the Greenwich Housing Authority (HATG) request for Municipal Improvement status for the renovation and expansion at Armstrong Court.
Peter Berg, chair of the Land Use Committee summed up the previous week's committee meeting at which all parties were invited: The Board of Education, Town Planner, Town Attorney, Housing Authority and Armstrong Court neighbors. The committee and members of the public waited along with Peter Tesei for over 90 minutes to get started because of a scheduling conflict with the Legislative and Rules Committee.
At issue for the Land Use Committee was whether the HATG project was a Municipal Improvement in conformity with the town's Plan of Conservation and Development POCD, which calls for providing more low income housing for seniors, adding housing convenient to mass transportation, and broadening the housing range.
Mr. Berg said Ms Fortunato had characterized Armstrong Court, as "a ghetto built on a dump," and charged that it was not properly managed. He described Ms. Fortunato's concerned that new family-style units would draw out-of-town families and deepen the racial imbalance at Hamilton Ave School. (The imbalance is calculated according to a state formula and the state has cited the school as out of compliance). She also charged that the environmental issues were being hidden by the HATG and argued that soil sampling should be completed before moving ahead with the project.
Also, at the June 1 Land Use meeting, HATG board chair Sam Romeo characterized the neighbors' arguments are not germane to the MI decision, and that soil testing and environmental issues are part of the final site plan approval sought from Planning & Zoning.  HATG director Anthony Johnson said no one at Armstrong Court had reported lead poisoning and that the HATG is not in a position to pick the tenants based on race. Mr. D'Andrea, the HATG engineer, said extensive testing of soil is being conducted and that any necessary remediation will be incorporated into the project. The town attorney, Mr. Wetmore said that there was no law requiring planning to incorporate racial balance of the local school, Hamilton Ave School, though it has struggled to achieve a balance according to a state formula.
Mr. Berg himself said that like the neighbors of Armstrong Court, he agreed that the project would be more in accordance with the POCD if it added housing for seniors rather than families.
Still, in the end, the Land Use Committee vote was 3 in favor of the neighbors' referral, 5 against it and 2 abstaining  (with Districts 1 and 7 absent).
Fast forward to June 8. Ms. Fortunado spoke at length to the RTM, describing her family's history in Chickahominy stemming back to a time the roads were unpaved, and Armstrong Court was constructed as a model for public housing. She said her family and neighbors embraced the Armstrong Court residents, attending the same schools.
Fortunato described the process of challenging the HATG as an ordeal. "The housing authority has not been helpful. I feel we have been bullied. We have not been able to get all the facts. …We are not lawyers. We do not have a lawyer, but we find ourselves up against the Housing Authority's lawyer," Ms. Fortunato said.
Fortunato said that when she questioned the impact on the Housing Authority's proposed expansion of Armstrong Court on the racial balance at Hamilton Avenue School, she was accused of being a racist, which was deeply hurtful.
"Why can't we talk about our racial balance issue? Isn't that a serious issue?" Fortunato asked. "The HATG has repeatedly said the racial balance issue at Hamilton Ave School is not its problem. Whose problem is it?" she asked.
She said she and her neighbors have also focused on environmental issues surrounding the HATG proposal, and described an unusual number of neighbors who have cancer, including herself. "Is that normal?" she asked. She said her son got a serious case of lead poisoning asked if that was normal.
"We want the soil tested to be fairly tested before the housing authority starts to dig. Isn't that reasonable?" Fortunato asked. She said a Municipal Improvement is supposed to be consistent with the town's POCD and that the proposal would align better with POCD if it added 75 one bedroom senior apartments at 800 sq ft each, instead of adding just 6 family-style apartments.
"Please support me an my neighbors tonight by voting yes on the resolution to deny MI," Fortunato said.
Several RTM members spoke to Ms. Fortunato's concerns, including Paul Settelmeyer. "I believe we need to permit this proposed renovation by the housing authority to move through the land use process… The issues of education are difficult," he acknowledged, but pointed out that the town attorney said to stick to the question as to whether the project heeds to the POCD.
Chris von Keyserling asked the RTM to reject the referral, and that the argument's "slant" to senior housing does not acknowledge that the HATG has a huge portfolio that already  includes senior housing.  He said it didn't follow logic that the neighbors who first opposed senior housing in the back corner of Armstrong Court, but then favored it in lieu of the family units.
"There is a very unpleasant undercurrent here. It's almost like we want to have affirmative housing here and we don't want the poor people here but rather, on Round Hill. So we're going to move them around town…I would remind you of the last problem we had with the high school yearbook," von Keyserling said, evoking the memory of a racist incident. In 1995, a group of seniors included a racist message in their photo captions of their yearbook photos.
Mr. Berg argued in favor of the referral and said that Ms. Fortunato and her neighbors … He moved to create a sub-committee with members representing Land Use, Education, Finance and Health & Human Services to research the proposal (item 17) and return in December to make a recommendation to the RTM.
"We need to postpone. We are faced with a decision that will have long term impacts on neighbors, but also on our town. We should not rush or feel pressured to act," Berg said, adding that the previous week's Land Use committee meeting he decided the proposal was probably not consistent with the town's POCD.
Berg said Ms. Fortunato and her neighbors face a serious threat to their neighborhood and quality of life. "Some of their arguments were inartful or impolitic, but many residents have faced similar threats, including the loss of open space, developers who want to max out their FAR and buildings that loom over smaller houses.
"I have often sided with these neighbors and often cite the POCD when opposing development," Berg said.
"During my tenure on RTM I have opposed car dealerships, banks, CVSs, oversized houses, cell phone towers, Starbucks and many more…It is not clear to me that the HATG's expansion plan is the best for the town or that they considered alternatives that may be better for the town."
"When I asked about senior housing, I was told it that would be illegal. When I asked what law makes that illegal, I could not get an answer," he said. "When you heard Ms. Fortunato say that the Housing Authority and some of their supporters have called them racist, that is not helpful," he said, but Mr. Byrne cut him off.
"No one is going to call anyone a racist tonight," Mr. Byrne said.
Mr. Berg concluded his remarks by suggesting an RTM sub committee take some time to research best use of the property and impact on the town, and report back to the group. "We should not rush and feel pressured to act. The RTM is good at making these decisions."
"Until the RTM takes action to approve or reject the proposal, the Housing Authority is in a state of limbo," said Mr. Wetmore from the Town attorney's office.
Mr. Boutelle, who said he served 25 years on RTM and left to become a housing commissioner. "If you postpone this until December it kills the project. Period. Any renovation of Armstrong Court goes out the window," he said, adding that the project is competing for funds with other projects in the state that are ready to go. "Not one dime of your local tax dollars go into this facility," Boutelle said.
Mr. Warner of District 3 said the project will transform a neighborhood. "It will not just renovate, but change the look, feel and character of a whole neighborhood." He said the town needs more housing, especially workforce housing. "These people work in our hospitals, our schools. They are part of our community. We're talking about improving their quality of life," he said, describing the referral as a tactic that would result in losing an opportunity for $30 million in funding.
Nick Edwards asked when the questions of race balance would ever get addressed. He said the project may have unintended consequences. "The potential of every bedroom having two children – 2 males or 2 females – that would add students to Hamilton Avenue School, maybe necessitating a redistricting." He pointed out that the fastest growing group in the US is healthy seniors. "We really need to address that and that is the crux of the POCD," Edwards said.
Antony Johnson, executive director of the Housing Authority urged the RTM to reject the referral. "This has taken a governor that has stepped forward and came up with funding for projects in the state. This is a competition, not a beauty pageant. The state won't wait around for us to get our act together…Delay kills this project," Johnson said, adding that $450,000 has already been spent on this project, and will be lost if the project is delayed.
Tom Conelias of District 3 said his district was entirely behind the renovation. He urged the RTM to reject the referral and said the additional children at Ham Ave School would not trigger redistricting. "We also have major concerns about down on Booth Place where the soils are toxic and  we would want that cleaned up and tested immediately," Conelias added.
After a motion to cut off debate was passed, a record vote on Mr. Berg's motion to refer item 17 to special committee resulted in its failure: In favor: 47. Opposed: 120. Abstaining: 4.
The RTM then voted on the Housing Authority's MI application with a tally of 126 to 31, with 12 abstentions.
The Housing Authority has received preliminary site approval, but not final site plan approval from Planning & Zoning.
---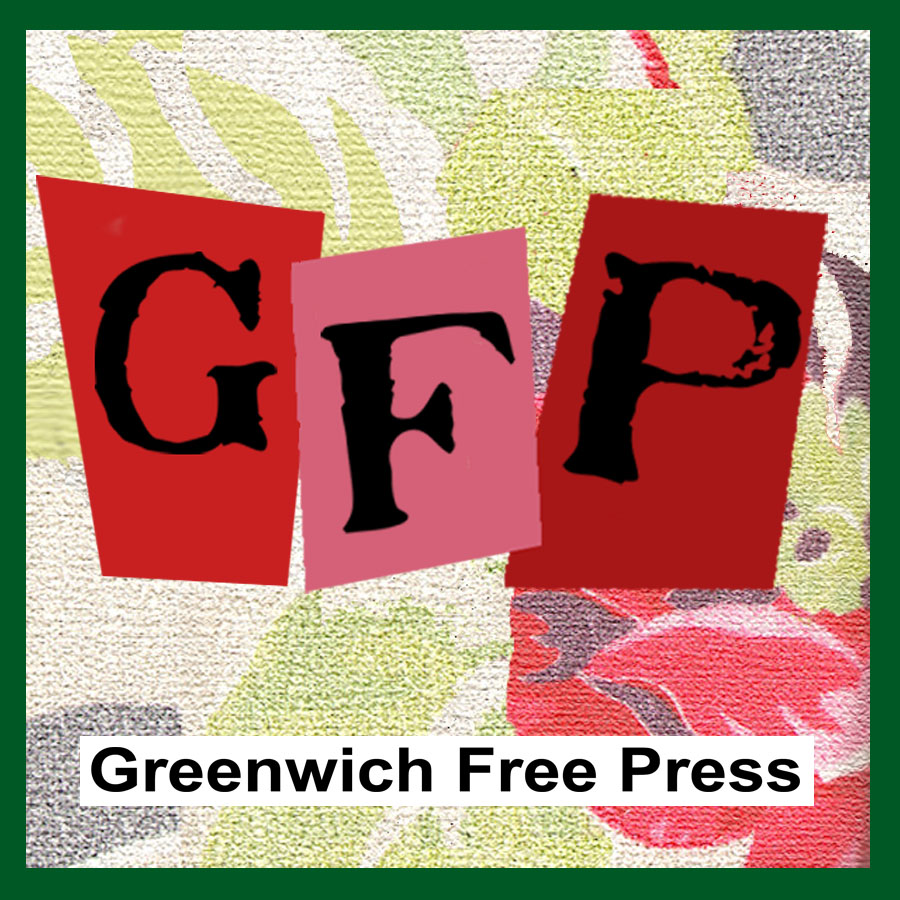 Email news tips to Greenwich Free Press editor [email protected]
Like us on Facebook
Twitter @GWCHFreePress
Subscribe to the daily Greenwich Free Press newsletter.