A new application for a project at 32 Field Point Road has landed at Greenwich's Planning & Zoning Department.
The property is .4693 acres and features a building constructed in 1889. It is among a row of historic buildings between Greenwich Library and Town Hall.
The property, which is in the CGB zone, which is commercial recently sold from 32 Field Point Road LLC to NicholsMD LLC on May 11, 2023 for $5,000,000.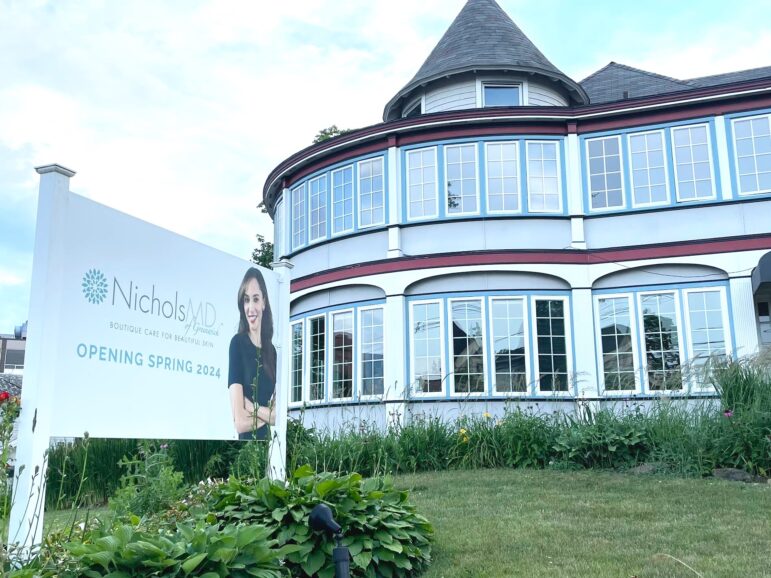 The applicant, NicholsMD, is a skin care and dermatology practice, with locations in Greenwich, Stamford and Fairfield. According to their website, Kim Nichols MD, FAAD, is a celebrity dermatologist who treats both cosmetic and medical skincare concerns.
The applicant proposes to renovate the existing commercial building to utilize it as a medical office, and then construct a four-unit residential building at the rear.
According to the narrative in the application, each unit would have two bedrooms accessed by an elevator and stair tower.
The application was submitted under Section 6–205***(a) of the town's Building Zone Regulations, which permits up to 0.9 FAR after consultation with the Historic District Commission for structures found to have historical, cultural or architectural merit or to be a significant element of the streetscape, the preservation of which fosters a sense of history, preserves architectural heritage and protects community amenities.
The new structure would be constructed over ground level parking. There are and will remain 22 parking spaces.
The existing office building is 5,673 square feet. The proposed residential structure would be 7,780 square feet, for a total of 13,453 square feet, (.658 Floor Area Ratio).
The applicant's narrative said they believe the proposed additional structure will not detract from the streetscape along Field Point Road and would add additional housing to the Central Greenwich Business District.