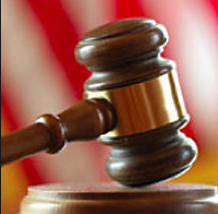 Anthony Green, 39, of Greenwich, waived his right to indictment and pleaded guilty on Friday before U.S. District Judge Michael P. Shea in Hartford to one count of embezzlement against a bankruptcy estate.
The plea was announced by Deirdre M. Daly, United States Attorney for the District of Connecticut.
According to court documents and statements made in court, Green was a managing member of a garbage collection business known as T-Green Carting, LLC.
In April 2012, T-Green Carting filed a voluntary chapter 11 bankruptcy petition in the U.S. Bankruptcy Court for the District of Connecticut.  While the bankruptcy case was pending, Green was required to deposit all of the customer checks for services performed by the T. Green Carting into its debtor-in-possession (DIP) bank account.
Between approximately April 2012 and May 2013, Green caused more than $160,000 in cash and cash proceeds that belonged to the T-Green bankruptcy estate to be deposited into his personal bank accounts.  He also transferred funds out of and into T-Green's DIP account, resulting in an additional loss of approximately $18,700 from the bankruptcy estate.
Judge Shea scheduled sentencing for April 29, 2016, at which time Green faces a maximum term of imprisonment of five years, a fine of up to $250,000 and an order of restitution.
The case is being prosecuted by Assistant U.S. Attorney Heather Cherry.
This matter is being investigated by the Federal Bureau of Investigation and the Greenwich Police Department.