By Leslie Yager
If you don't know Peter Alexander, he is a local landscape architect with deep Greenwich roots. Growing up in Belle Haven his family was displaced by I-95, but remained in town. As an adult, Alexander and his family settled in Byram.
You may recognize Alexander as the man in a suit waiting quietly at the back of the room for a chance to chime in at public meetings. He waited hours at Cos Cob Library during public in put on a Cos Cob Plan. He introduced himself at a Harbor Management Commission meeting this summer, and shared his ideas to the Board of Selectmen in August.
When he finally gets his three minutes, it's hardly enough time to distill his vision for Greenwich into a succinct, single idea.
Alexander travels the world, consulting on projects that include dredging and watershed management.  From Finland to France, his advice is sought. When he is in Town, his office is a stone's throw from the Byram River, a vantage point that yields a clue as to his thought process.
Alexander's office has a view of the foreclosed Wahba Bros condos, the collapsed sea wall at Costco and the empty Hasco Factory, which means plenty of time to reflect on missed opportunities.
Dredge, Baby, Dredge
The linchpin of Alexander's vision for Greenwich parks and waters is dredging. Then, going forward, he said maintenance is important. He suggests installing silt traps and catch basins among other methods to capture silt before it re-clogs watery arteries and flushes pollution into Long Island Sound."Silt is pollution," Alexander says. "Remember the three P's: Pave, Pipe, Pollute."
Hypoxia
Alexander says that the most radical factor contributing to hypoxia is water temperature and hypoxia is the biggest contributor to fish kills.
"They like to tell you not to wash your car in the driveway or use fertilizer, as if that was the only cause," Alexander said. But he points out that hypoxia is a condition that occurs when water warms up, and shallower water heats up faster.
Of the 1.5 miles of mud flat along Mianus River at the mouth of Cos Cob Harbor, Alexander said it was once 20 ft deep.
In Bruce Park, Alexander explains that the creek runs past GHS, under Rt 1, through Milbrook, under I-95, through Bruce Park and into the Sound. At low tide, algae claims large swathes, and just a few live oysters are visible where the algae ends.
"If I had my druthers I would deepen the channel and increase its width. I'd use some of the spoil to increase the size of adjacent salt marshes," he said. "Then, to maintain, I'd create a silt trap."
He says the Town's existing "Planning" prioritizes keeping water off roads. Through a system of pipes, runoff is dumped from roadways and I-95 into rivers, streams and Long Island Sound. At Byram beach, he says that polluted water comes off the highway and flows under Ritch Ave and into the Sound. It comes out in a spot beyond the pool and bath house that was once a deep channel where barges arrived to collect stone quarried from the Armstrong Court neighborhood.
But while water is piped away from roads, explains Alexander, "In the past 50 years we've put in so much pipe, paved so much, we've sped up the process of silt from road runoff."
On the other hand, the "watershed planning," advocated by Alexander, of which dredging is key, has the goal of preventing silt and its concomitant pollution from clogging waterways and creating an epidemic of shallow water and flood-prone land.
A lunch hour stroll at low tide reveals how shallow the Bryam River is by Mill Street Bridge. A bit further upstream, where Rt 1 meets Byram Road, the river is almost dry at low tide.
Indeed, accompanying Alexander across Town, evidence of accumulated of silt clogging the works and making shallow channels and ponds is evident.
"But watershed planning meets steep resistance here in Greenwich," Alexander said. "Greenwich should be leading, but we're moving backwards.
Like the rivers, the Town's ponds have filled in. The harbor has filled in. Rivers and channels have filled in. Even the reservoir has filled in.
Alexander puts the watershed in historical context. "As the glaciers retreated, thousands of years ago, Long Island Sound was formed. Long Island is all sand because as the glaciers melted and ran to the south, a tremendous amount of water scoured what was beneath. The smallest particles, sand, traveled the furthest."
"We have sped up the process in the past 50 years by putting so much in the pipes and paving," he said. Alexander suggests cleaning and dredging Greenwich's channels, ponds, and harbor, and lists the benefits.
Using Watershed Planning to Create a Park System, Decrease Flood Zones, Lower Insurance Premiums
First, he suggests deepening the ponds through dredging to make them more hospitable to fish, and taking the dredge material around the edges to make recreational paths.
A look at Toll Gate Pond and Caroline Pond, both at risk for hypoxia due to silting in and shallow waters that heat up more rapidly, reveal what Alexander suggests are wasted opportunities. The ponds are beauty spots that have potential to be enjoyed if there were were pathways around them and recreational trails.
---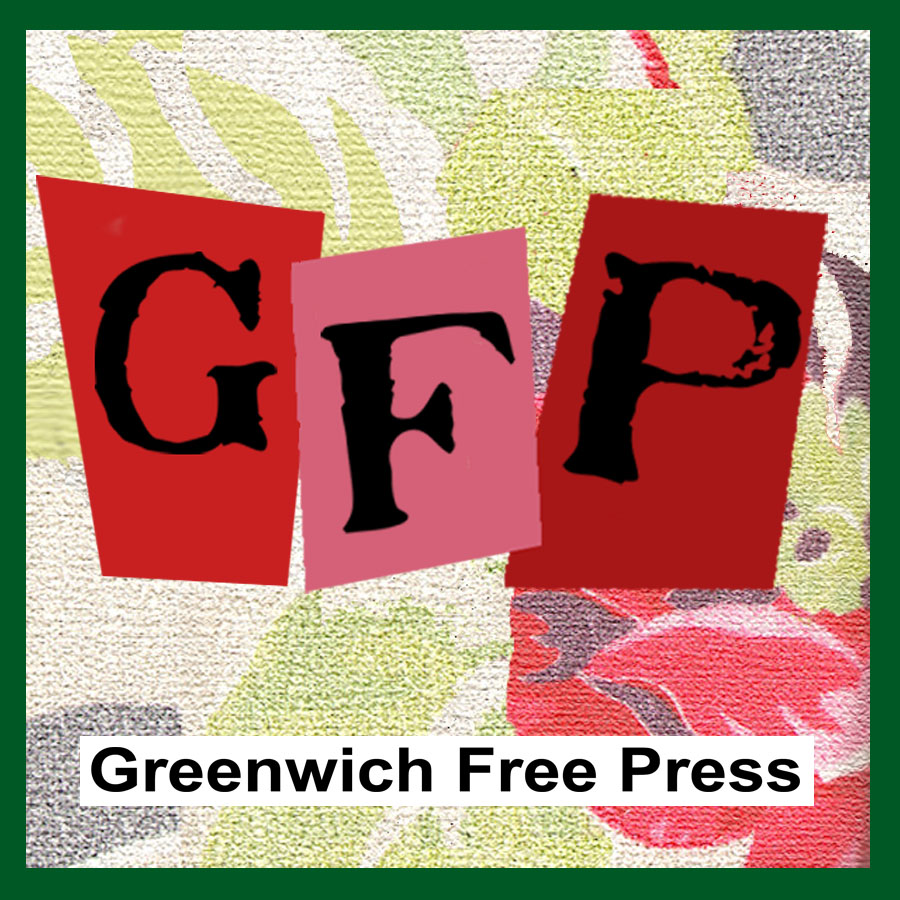 Subscribe to the daily Greenwich Free Press newsletter.
---
"It took a hurricane in New York City to get people's attention," he said. He had an epiphany himself as he envisioned creating a system of parks out of the Town's ponds. "I stumbled on WaterMaster and their big green suction dredger," he said. "Oh, people will say, 'Oh it's expensive. Oh, it's toxic,' but they're doing it in Rye with an Enterprise Fund which basically means you have permission to collect fees for a bond, and its interest is used for a special project. It was approved by the State but all the money is local." He said Rye got the approval of FEMA because the project reduces flooding. As a result, he says, people's insurance premiums will go down.
He says that if channels are deepened, they move the water along faster and accommodate more after heavy rainfall or in a storm. That, in turn, results in less flooding and lower insurance premiums.
From Dredge Yield to Flood Protection and Salt Marsh
Alexander explains other benefits of dredging. "With watershed management you think of the dredge material as a resource, an opportunity, not a dreaded material," Alexander said.
"You increase the Greenwich Archipelago in size and have protection from flooding," he said adding that he would also use dredge yield to extend the break water.
"Between Calf Island and Shell Island would be the first place I'd do it," he said of using dredge yield to build up protection from flood surges. "You create a barrier beach that will protect the lands on shore and, in the process, create an amazing, complex and high yield ecosystem: the salt marsh," he said.
Of the longtime practice of dumping the material out in Long Island Sound Alexander said it's a lost opportunity.
In Alexander's offices, the walls are lined with jumbo maps of Long Island Sound and flood zone maps.
A conference room table hosts a map of Greenwich's watershed and the Greenwich Archipelago, including Island Beach, Calf Island and Shell Island.
"The problem right now is there is no plan. The POCD has no teeth and dredging is considered a four letter word by green lunatics. What we've done by paving and piping is speed up the the insertion of particles from silt to rocks." – Peter Alexander, landscape architect
In the process of researching the dredging process, Alexander stumbled on a company that makes dredging equipment and shares photos of their dredging equipment, which appears one part Chitty Chitty Bang Bang and two parts Transformers.
It's easy to imagine the giant green machine moving its way through Greenwich, deepening ponds, and shallow channels and creeks including parts of the Byram and Mianus Rivers.
Right now Alexander describes Greenwich as vulnerable to the next storm. Because, in addition to the silt that has moved from north to south, a second force of nature compounds Greenwich's flood prone nature.
"What is unusual is the east-west orientation of the tidal action (in Long Island Sound.)" What is significant about the tide rushing in from Orient Point is that in a storm, the water hits land hardest where Connecticut's shoreline curls downward. Sort of hitting a wall. Alexander feels strongly that by using dredge yield strategically — expanding the archipelago, expanding the break water — Greenwich could be much better protected from the next big storm.
Of doing nothing, Alexander says, "The argument is that all of Long Island Sound could be a salt marsh, and to some, the Naturalists, that would be nirvana. It could all just fill in," he said, shaking his head.
Alexander's all for watershed management and dredging. It cools the water, decreases algae and hypoxia, increased recreational opportunities, protects against floods and leads to cleaner water.
"The potential is just enormous for very little effort," said Alexander. Standing by Byram Harbor, the back of the long white pool house at Byram Beach in the middle distance, the landscape architect says, "Why not make the water so clean, everyone wants to jump in it instead of the pool?"
---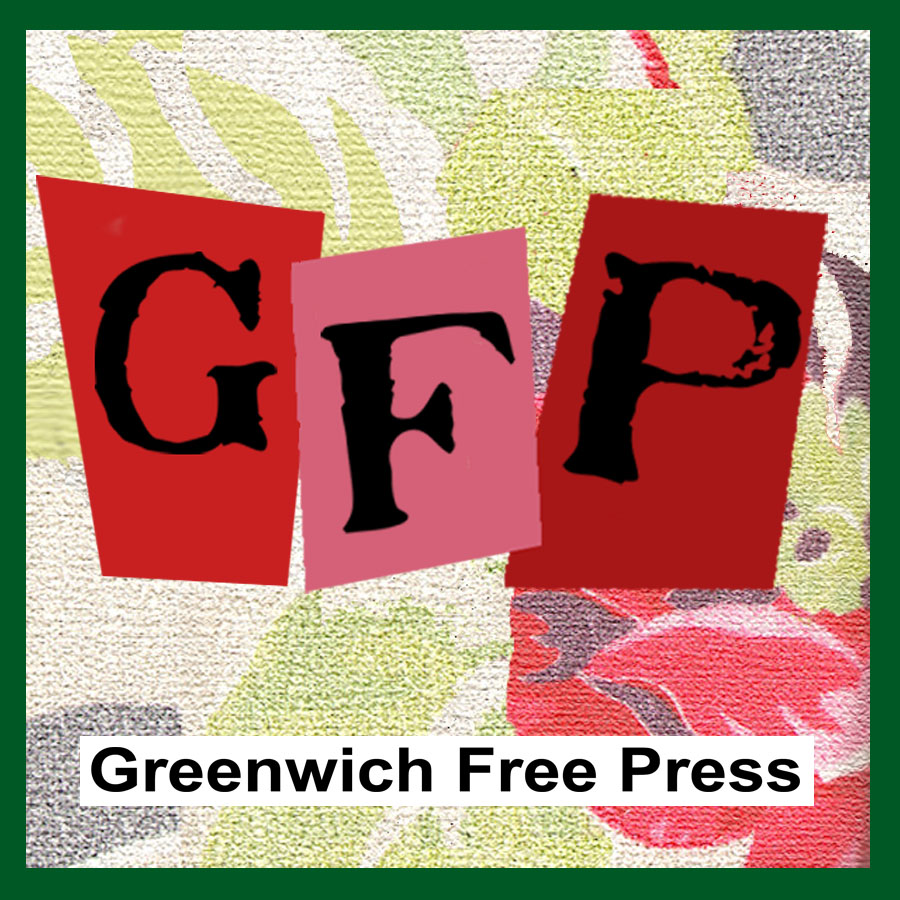 Email news tips to Greenwich Free Press editor [email protected]
Like us on Facebook
Twitter @GWCHFreePress
Subscribe to the daily Greenwich Free Press newsletter.