The Jan 12 Planning and Zoning (P&Z) meeting featured an application from 15 Deer Park Meadow Road LLC, owned by Thomas and Lori Priore, to construct a new residence in the private Deer Park Association.
Back in 1880 William Rockefeller purchased land from David Husted, a descendant of  one of Greenwich's founding families.
Rockefeller paid $15,000 for the 43 acres, which he named Deer Park and turned into a sanctuary of lakes, brooks and open land with stables for horses.
In 2015, Michael A Commaroto sold 15 Deer Park Meadow Rd to Thomas and Lori Priore, principals of "15 Deer Park Meadow Rd LLC," for $5,100,000.
The 6,400+ sq ft three-story Colonial was built in 1927, with 10 rooms, including eight bedrooms and a three-car garage.
The Priore's demolished the house on Aug. 4, 2015.
On Tuesday night, the P&Z commission entertained Mr. Priore's application for final site plan for redevelopment of the lot, located at the corner of Deer Park Meadow Rd and Woodside Rd, located off Lake Ave.
Engineer Tony D'Andrea, representing Mr. Priore, said that the applicant had worked with neighbors in the Deer Park Association to resolve their concerns. Specifically, he said relocation of the sewer line had held up the negotiations, but a compromise had been made.
Commissioner Richard Maitland said P&Z was in receipt of multiple recent complaints from neighbors, including concerns about the removal of a historic stone wall.
Mr. D'Andrea said that was a misplaced concern. He said there were some places where the wall had "collapsed" but would be reconstructed.
Mr. D'Andrea explained to the commission the proposal to relocate a sanitary sewer line.
"We agreed to create a sanitary sewer easement on along the west side of the lot and southerly border to connect back to the sanitary sewer on Woodside Rd," he said, adding that he'd met with the Sewer Dept last week to present the final sewer line plan.
Mr. D'Andrea said the Deer Park Association has asked the applicant for a detailed landscaping plan to reflect sufficient privacy screening, and to indicate preservation of trees that span the property line.
Mr. D'Andrea said there is a "free stone rubble wall" along the west side of the property, and a "wild Maple" that his client originally intended to remove, but decided to preserve. "It needs pruning, but that the applicant intends to save the tree," he said.
"It's our property. It's our tree. It needs to be pruned. We're going to prune it to preserve it," D'Andrea said. "But we're putting the sanitary sewer there. There will be some impact on the tree – we're going to keep the sewer as far as possible to the east to protect the tree." And, D'Andrea, his client might want to "reconstruct" the wall.
"The neighbors have indicated it was in one of the early subdivision of the Rockefeller property, Mr. Maitland said. "I think it's worth saving."
Mr. D'Andrea responded to written comments from Aleksandra Moch, conservation analyst for the Town of Greenwich.  "There were trees removed during the demolition of the house. There will be a planting plan that will include at least 20 trees," he said.
"We'd sure like to see it," said Commissioner Alban, referring to the landscaping plan.
Rama Subramaniam, president of the Deer Park Association, said it was not correct to say the neighbors and applicant were in agreement.
"I agree the owner has worked with us on the location, scale of the house, complying with the setbacks in the Deer Park deeds, and confirming that the drainage will not be any worse than it is now – as well as berming," Mr. Subramaniam  said, adding that it was a not accurate to say the applicant and neighbors were in agreement.
He said the association did not want to raise a special assessment to foot the $100,000 bill to relocate the sewer line. He said they were concerned for the fate of remaining mature trees.
"We're not sure how to compel it. We're hoping for the Town to compel it," he said.
"Our authority is very limited," said commissioner Alban. "That's the downside about being in a private association."
"We're very keen to save trees that are on the shared property line," said Mr. Subramaniam. "They are key to be protected in our view."
Mrs. DeLuca asked Mr. Subramaniam if he had reach out by phone or email to Mr. Feminella of the town Sewer Dept. He replied that none of his multiple phone calls and emails had been returned. "I had only heard from a junior person who declined to make a decision," Mr. Subramaniam said.
Michael Finkbeiner, land surveyor and professional forester No. 150 in the state of Connecticut, said he had been retained by the Darst and Leykum families. He said beginning in 1975 he was a personal assistant to Godfrey Rockefeller, who was at the time President of Indian Spring Land Company. Godfrey was the son of William G Rockefeller, who developed Deer Park.
---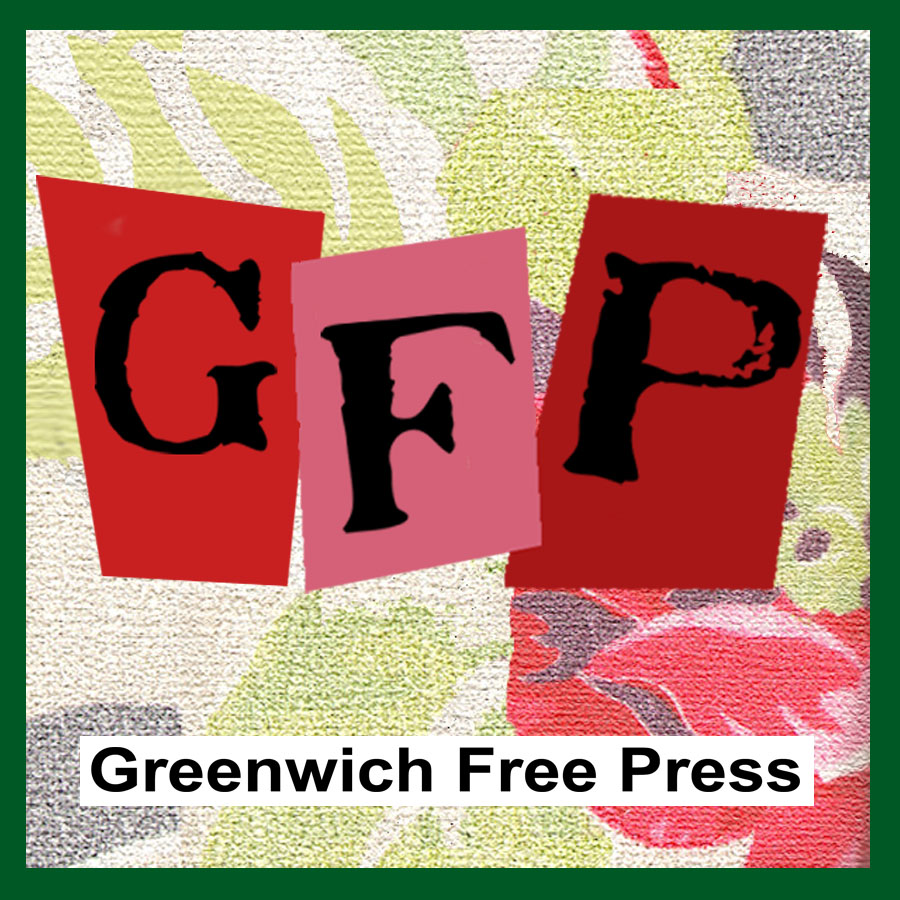 Subscribe to the daily Greenwich Free Press newsletter.
---
Finkbeiner said 15  Deer Park Meadow Rd was the first to have a sewer, and that the Haig property to the west, as well as the three house across the street, simply tied into the existing system. "The sewer line does not go through the footprint of the original house," he said. He characterized Mr. D'Andrea's depiction of the existing sewer line is "extremely vague."
Mr. Finkbeiner said his clients are outraged by the clear cutting of trees, including 65″ oak trees that were magnificent. He submitted a ring count of the stumps that now mark this site.
"The tree he describes as a Maple is a magnificent Basswood," Finkbeiner said. "One of the characteristics is abundant sprouts. It's a champion size Basswood Tree (Linwood Tree), I believe is a shared resource with the Haig property. If it's undermined by a sewer, I guarantee it will compromised."
"I think we need to talk about additional protections for the site in advance of applications for special permits," Mr. Finkbeiner said. "Perhaps you've been deceived in thinking those are existing trees. But they're gone."
Mrs. DeLuca said Mr. Finkbeiner made a good point. "Under the special permit, that's why you're coming to the Planning & Zoning for review," she said. "And if there are trees that the commission feels should be part of the landscaping plan, you'd want that discretion."
"If the site is completely manipulated, that has been taken away from you," DeLuca said.
Stephanie Haig, Deer Park neighbor to the west, said her property has the stone wall and the few remaining trees, said there had been just one meeting with the applicant, who she described as a criminal.
Thomas Priore, a former Harvard football quarterback, founded ICP Asset Management LLC, a money-management firm, which became a target of the curities and Exchange Commission (SEC).
In a release dated Sept. 7, 2012 the Securities and Exchange Commission announced it had banned Priore for five years from working as a broker, dealer, investment adviser, municipal securities dealer or transfer agent. The SEC charged that Priore and ICP defrauded several collateralized debt obligations (CDOs) they managed.
"I don't think they understand what it is to be in an association," Haig said. "They claimed they own all those trees, but they don't. I've had the property staked. They claimed, 'We own all those trees and we'll do what they want with them.' They don't own those trees – we share them. Even if they don't take them down, according to my arborist, if you do the proposed sewer line, there's no way those trees will be able to survive."
"He did buy it for $5 million so I think he can afford the $100,000 extra," she said. "Unfortunately, he does have a serious criminal past and paid over $40 million in fines."
"I'm very concerned going forward that there is real oversight from Greenwich on how this man deals with this property. He has not been trustworthy so far," Mrs. Haig said, adding that her arborist advised avoiding construction within 30 ft of the trees, and warned that trench cutting along tree roots would kill them.
"The few trees that are left aren't being shown too much care," she said. "And the stone wall Mr. Priore and his developers don't see as attractive, is historic. The whole neighborhood wants it preserved."
David Darst, who was previously served as Deer Park Association president, said he had environmental concerns at heart, and that his daughter, married to Charlie Leykum, owns the adjacent property. He said his daughter is concerned about placement of the sewer line around her property and killing trees. Mr. Darst said his daughter was in tears when she came home to discover the trees had been clear cut.
"It was not in keeping with what we thought was agreed in the meeting with Mr. Priore – that he listened to us and the next day it was all gone," Mr. Darst said.
"This is a matter of trust,"he said referring Priore's plans as "rope-a-dope."
Mr. D'Andrea insisted that the missing Existing Conditions Report was an oversight, and that Mr. Finkbeiner's assertion otherwise represented an attempt to libel him.
"The staking of the line by another firm indicates the trees are on the applicant's side of the property line," he said. "Suggesting the trees are co-owned is not accurate. I do agree the trees should have been shown."
"Should have been," Mr. Maitland interrupted.
"There was no intent to deceive. Yes there has been cutting. We don't control the cutting. The owner did that on his own. He did not consult with us. We aren't agents for the application, so we can't control that. We are the engineers for the site. We do the drainage and the grading, and sewer relocation plan." – Tony D'Andrea, Engineer for Thomas Priore
"Clearly, the trees that were shown in the plan are gone," Mr. Maitland said. "The trees seem so large, that I don't see how you can put in a trench and not destroy the trees… we need input from you on what a trench is going to do with the trees."
"Until the plan is shown to (Wastewater Division manager,) Richard Feminella, we can't even look at the application," said commissioner Andy Fox.
"Next time we meet, we want the dates of what happened. We don't want conjecture," Mr. Heller said.
Mr. D'Andrea said the proposal is for the sewer line to be 10 ft from the center of the trunk of the tree.
Mrs. Ramer asked Mr. D'Andrea if he was familiar with the concept of tree canopy and root systems?"
Mr. D'Andrea said he was indeed familiar with both excavation and the concept of air spading.
"Our advise is, 'Do not do anything on your property when an application is pending,'" Mr. D'Andrea said referring to his client's clear cutting of trees without the consent of Planning and Zoning. "We can only say it so many times."
The P&Z Commission decided to leave the application open. The applicant must address the landscaping plan, dealing with the Sewer Department, and concerns of the historic stone wall.
---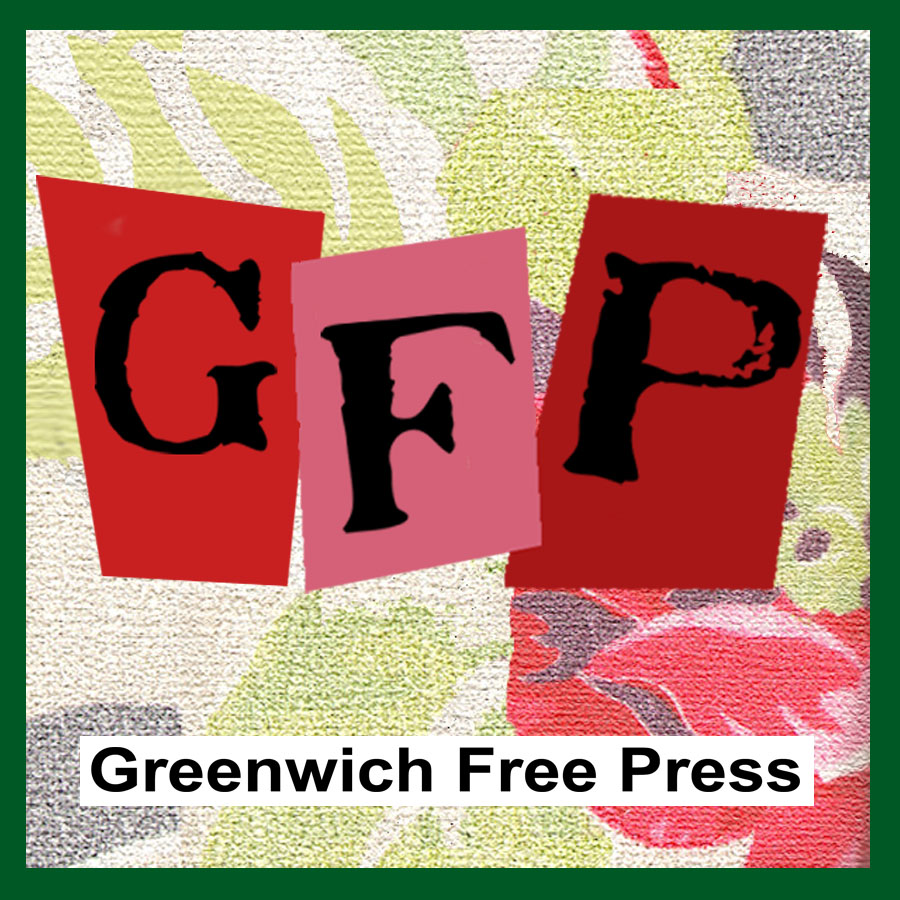 Email news tips to Greenwich Free Press editor [email protected]
Like us on Facebook
Twitter @GWCHFreePress
Subscribe to the daily Greenwich Free Press newsletter.