First Selectman Fred Camillo announced Tuesday that Greenwich Health Dept said 137 Greenwich residents had tested positive for COVID-19, up from 113 the previous day.
The cases break down by age:
10-19: 1
20-29: 14
30-39: 22
40-49: 24
50-59: 27
60-69: 26
70-79: 11
80+: 12
Total: 137
State Data as of March 31, 2020:
There were 97 COVID-19 patients in Greenwich Hospital as of 12:00 noon Tuesday which includes people from Westchester and other towns in Connecticut.
Fivey-one patients have been discharged from the hospital after treatment.
"As you can see from the rising numbers, this health emergency has not reached its apex here in Greenwich, Fairfield County or in the state of Connecticut," Camillo said.
According to data from the state as of Tuesday afternoon, in Connecticut there are 3,128 cases of Lab confirmed COVID-19 cases (up 557 from Monday), 69 deaths (up 33 from Monday) and 608 patients hospitalized with COVID-19 (up 91 from Monday).
Per the state, on Tuesday there were 149 confirmed cases among Greenwich residents. Stamford has 401, and Westport has 120.
With a big jump is Norwalk with 302.
On Tuesday, Norwalk's Mayor Harry Rilling issued an emergency order effective 8pm requiring a 50% reduction in occupancy rates to all stores and businesses. (If maximum occupancy for a business is 250 people, the new maximum shall be 125.) Also, city officials are asking stores to immediately develop policies to limit members of the public from lining up at check-outs or outside stores in tightly formed groups, and take measures to ensure visitors exercise physical distances of at least 6 feet from each other. Also, only one person per household is asked to shop at the same time at Norwalk stores. (Exemptions include single parents, caregivers, and other situations where it is not feasible to leave a person home.)
---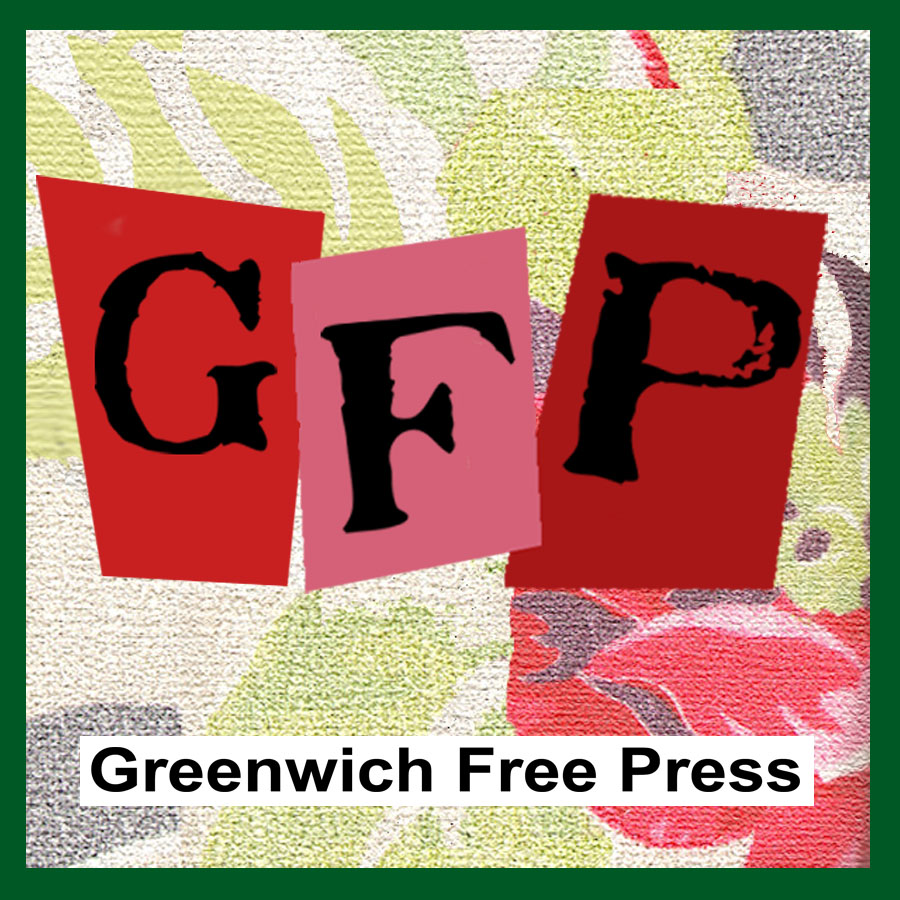 Subscribe to the daily Greenwich Free Press newsletter.
---
Camillo said Monday two residents privately donated a total of 12,000 masks to be divided among Greenwich first responders and Greenwich Hospital. He said private entities had offered up their office buildings and commercial buildings.
The First Selectman said there is one confirmed case of COVID-19 at the town's nursing home, Nathaniel Witherell, an elderly man.
Camillo said Dan Warzoha, the town's emergency management director, will coordinate updates from all Greenwich nursing homes.
The First Selectman also clarified expectations on use of parks, which are officially closed.
He said while people are not allowed to stop inside or congregate in parks, they are allowed to walk through them.
"We'll have no tolerance for a game of pickup basketball or touch or tackle football," he said. "If they refuse to disperse, they will get a ticket."
Asked who is patrolling the parks and trails, Camillo replied Greenwich Police, Parks & Rec staff and himself.
Camillo said indeed residents are welcome to walk the town's trails, but he declined to share a list of trails for fear of encouraging crowds.
"The town has 90 miles of sidewalks, and people can avail themselves of that," he said.
---
During Governor Lamont's news conference Tuesday afternoon, he said the state is working to expand capacity for COVID-19 patients as the virus continues to head north from New York City.
Connecticut is the 4th most COVID-19 infected state in the country per capita, falling behind New York, New Jersey and Louisiana.
"That's why I try to impress upon the feds to think about this virus as a region – not state by state," he said.
"It was a little disturbing today to find out that the national strategic stockpile is now empty," he said of personal protective equipment.
"We did get 5o ventilators, but for now we are on our own, scouring the globe for PPE as best we can. As your governor, this breaks my heart."  – Governor Ned Lamont
He described essential workers including bus drivers, court marshals and juvenile detention facility staff as "front line heroes."
"I feel like a general sending our troops out to battle without the protective gear that they deserve," he said. "Maybe put a picture of one of those nurses or other first responders on your door. I can't tell you how urgent this is as we head into April, which will be the horrible month."
Connecticut Banking Commissioner Jorge Perez said that there will be a 90-day grace period for all mortgage payments related to COVID-19.
Mr. Perez negotiated an agreement with over 50 credit unions and banks in the state to offer the mortgage relief.
Under the agreement, the following policies are being offered by participating financial institutions:
90-day grace period for all mortgage payments
Relief from fees and charges for 90 days
No new foreclosures for 60 days
No credit score changes for accessing relief
Commissioner Perez said there were not many instances of people taking out large sums of cash from their bank accounts, but the money is there and deposits are insured by FDIC.
"There is no problem with cash. There is no problem with liquidity," Perez said. "What we're concerned with is if you walk out of a bank with a large sum of money you could get robbed, you could get hurt."
Josh Geballe, COO for the Governor's office, said in the last 24 hours, 16 people had died as a result of COVID-19 in CT.
Tuesday's death tally of 69 included an additional 17 deaths which were "catch ups" that had not previously been reported to the Dept of Health.
Bruce Adams, President & CEO of Credit Union League of CT said about 4o credit unions (representing 650,000 credit union members, or around two thirds of the total 1,000,000 members) and Thomas Mongellow President & CEO of CT Bankers Association said that 25 banks (roughly half of the 52 banks doing business in CT) had already agreed to offer mortgage relief.
Geballe said of the 216 nursing homes in Connecticut, 30 have at least one confirmed case of COVID-19.
As for unemployment claims, Gov Lamont said there are now 100,000, and although there is a five-week backlog, it is retroactive.
A reporter noted Massachusetts Governor Charlie Baker extended his order on closure of non-essential businesses until May 4.
"I didn't know we had a time frame on it, but it's for the foreseeable future," Lamont said. "If Charlies likes May 4, let's start with that."
He said although no declaration had been made on extending school closures beyond April 20, that was highly likely.
Asked if he had been tested for COVID-19 himself, Lamont said, "I'm at home probably 80% of the time. …And I'm extraordinary careful. A test is to be determined."
Asked for a message to Connecticut residents who might be fearful, Lamont said, "I'm a little scared myself. This is totally unique in American history. This month could go a lot of different ways. The only confidence I can give people is we have the best people in the world, working together arm in arm."
See also:
Southern Connecticut Hospitals Reaching Closer to Capacity for COVID-19 
COVID-19 Update: Positive Tests Tick Up, Greenwich Hospital Dipping into 95 "Over-Capacity Beds"