By Leslie Yager
After Greenwich's DPW chief engineer, Jim Michel detailed the proposed redesign of the intersection of North Street, Fairfield Rd and Parsonage Rd, 100 residents — about a third identifying themselves as  RTM members — made known their request: Don't do it.
Chief Engineer: Goal is to Reduce the Risk of Accidents
Michel described the intersection as having an "unconventional design" with three distinct "conflict points" — one with a traffic signal, one with a stop sign, and one with a yield control.
The head DPW engineer said accidents were primarily "rear-enders" by cars traveling southbound on North Street attempting to pass on the right as another car attempting to turn left onto Fairfield Rd.
The redesign would combine the three intersections into to one. It would add a left turn lane for southbound cars wishing to turn from North Street onto Fairfield, and, after eliminating the "spur," add a right turn lane (with no turn on red) for cars turning north onto North Street from Fairfield Rd.
Michel said the redesign increases green space by 65% and that Greenwich Green & Clean had agreed to oversee the landscaping, and a net gain of trees.
Michel reviewed the project's background and accident history, taking residents through a chart comparing the existing versus the proposed "performance" of the intersection.
The length of service (LOS), was was broken down to morning peak, school peak, and evening peak.
The average number of seconds to travel through the intersection, for example, according to the study's predictions would decrease from 53 seconds to 21 seconds during morning peak travel time from 7:00am to 9:00am. The greatest length of service improvement would be in the number of seconds to travel through the intersection southbound in the morning, from 91 seconds down to 19 seconds, according to engineering study models.
Michel said he'd received letters of complaint  from constituents as far back as 2005, including one from the Northeast Greenwich Association. "We saw an opportunity for a grant," he said. "In 2013 we obtained a grant through the state called the Local Accident Reduction Program."
He explained that the process began with a concept plan, which was submitted to DOT for review. That approval came in early March 2014. "We ended up having our public information  meeting soon after we learned the project met DOT standards in March."
"The overall cost of the project is limited to $375,000," Michel said, adding that the grant money is not transferable to another project. The Town of Greenwich would pay for 10% of the project. The project still faces the hurdle of an RTM vote.
Nine Years, 40 Accidents
Michel said 40 accidents had occurred between 2005 and 2013 at the well-traveled intersection.
DPW engineer Gabriella Circosta Cohee said none of the accidents involved pedestrians or bicycles. There have been no fatalities.
Michel said that DOT had deemed the risks of the intersection as "correctable," and that the grant had been approved.
Timetable
If the RTM approves the budget for the Town's 10% share of the project, it would then need municipal improvement approval. The project would then be put out to bid in summer 2014. Construction would occur in fall 2014.
What Will it Look Like?
The re-designed intersection adds a right turn only lane (to turn north onto North St) and a left turn only lane to turn from North Street onto Fairfield.
A feature of the redesign is an area of cobblestone pavers located approximately where the spur is currently.
School buses turning tight onto North Street would travel over the cobblestones, as would bicycles.
Michel went through a list of concerns residents had expressed including concern the intersection would lose its "New England feel." He said others had suggested adding 'Don't block the box' X markings.
Michel said residents had also expressed concerns over the traffic cameras and privacy issues. Michel said,
"You can't just put what's out in front of Whole Foods with an X," because the stand mandates have changed.
As for cameras, the engineer said they are strictly for detecting traffic and not for surveillance or  enforcement.
"It doesn't record had video or check into people's houses. It makes traffic counts," he said of the cameras.
The DPW Egnineering presentation included simulations of traffic moving through the existing intersection and through a redesigned version, which met with skeptical murmurs from the crowd. "We feel fairly confident in our volume numbers. The queue lengths are substantially decreasing in the southbound direction, which is where we see the highest length of queues," Michel said, adding that in the five minutes after school dismissal there will always be a traffic backup.
Residents Speak Out
After Michel's formal presentation, resident after resident spoke out against it. After First Selectman Tesei and Selectman Marzullo passed each speaker the microphone, one detractor after another described living in the vicinity of the intersection for decades, many for 30 or 40+ years.
Susan Fahey expressed concern about bicycles traveling over the cobblestone pavers. "Our Town saw a very large, expensive lawsuit brought by a bicyclist," she said.
Others were concerned that the redesign would not make the intersection safer for pedestrians, particularly parents walking their children to Greenwich Country Day School.
Police Captain Kordick: This is a deficient intersection.
"Just at risk of getting lynched," Captain Kordick started. "For the record, the police department does support this project. …Accidents actually happen to actual people, that are preventable."
"This is the result of a very old roadway network that wasn't properly designed from the beginning of time. While it may not be popular with the immediate neighbors…we have a responsibility to everybody in Town, not just those people who live immediately around this intersection."
"It improves emergency vehicle operation through the intersection," Kordick continued, to which someone shouted "Lemmings go over cliffs too."
"I'm having a hard time understanding the bucolic argument," Kordick said.  "This intersection pushes through 15,000 cars a day."
Bergstresser: Nothing Realistic About the Simulations
Former Greenwich First Selectman Richard Bergstresser objected to the simulation. "There was nothing realistic about it," he said. "The sight lines… I  clearly see beyond the stoplight and gauge whether traffic is there or not. The only time I've had a close call was when someone was coming up being me at 60 miles an hour, and I had to put on my brakes. Unfortunately we can't stop that."
Of  the proposed redesign, Bergstresser said the additional left turn lane for southbound traffic onto Fairfield Rd from North Street only accommodates 3 or 4 cars and anticipates that cars will be able to "slip by."
"But once you have 3 or 4 cars queued up for the left turn, you just stop traffic on North Street southbound. There's no realism in that. If you extend that turn lane all the way up to North Street School, that's going to be pretty expensive and it's going to mean landscape and homes with substandard lots."
At one point during Q & A, in a show of hands, fewer than five indicated they viewed the intersection as a problem. Once they had their turn to speak, residences did not mince words, describing the project as "Garbage in – Garbage out," and "A solution in desperate search of a problem."
Northeast Greenwich Association President: We don't think this dog is going to hunt.
Ted Walworth, president of the Northeast Greenwich Association, said, "In terms of best management practices you are conducting a study that fits the grant. Quality of life will go down…It's just the wrong thing to do." Furthermore, Walworth said he recalled no letter from his organization complaining about the intersection.
Mr. Michel subsequently read aloud a letter penned by Mr. Walworth in 2005 raising concern about the safety of the intersection.
Notwithstanding, Walworth said, "The grant wastes taxpayer dollars and does not add to our quality of life."
Country Day Headmaster: This will negatively impact traffic improvements of GCDS
Adam Rohdie, the GCDS Headmaster described how in 2005, his school went through a facility master planning process and subsequently moved traffic from Fairfield and Old Church Roads, and onto the campus.
"My concern is the hard work we've done to reroute traffic around our campus… We built an extra lane of traffic. I think we've mitigated the problem. I can't tell you that at 4:00 on a Friday that 450 SUVs won't come out that exit, but as I look at this,  I worry," Rohdie said. The headmaster said he envisions traffic backing up past Golf Club Road, down Fairfield Road.
Rohdie said his parents move from Old Church Road to Fairfield Rd to get to North Street with difficulty. "To make that a no right turn on red, I'm imagining traffic backing up all the way onto Fairfield Road onto our campus."
Liz Prazmark of Golf Club Road queried the engineers as to the cause of accidents, suggesting that perhaps the rear-end type accidents result from distracted or simply bad driving. Prazmark suggested that, given the volume of cars that pass through the intersection, 40 accidents between 2005 and 2013 might not necessarily be high.
Related story:
______________________________________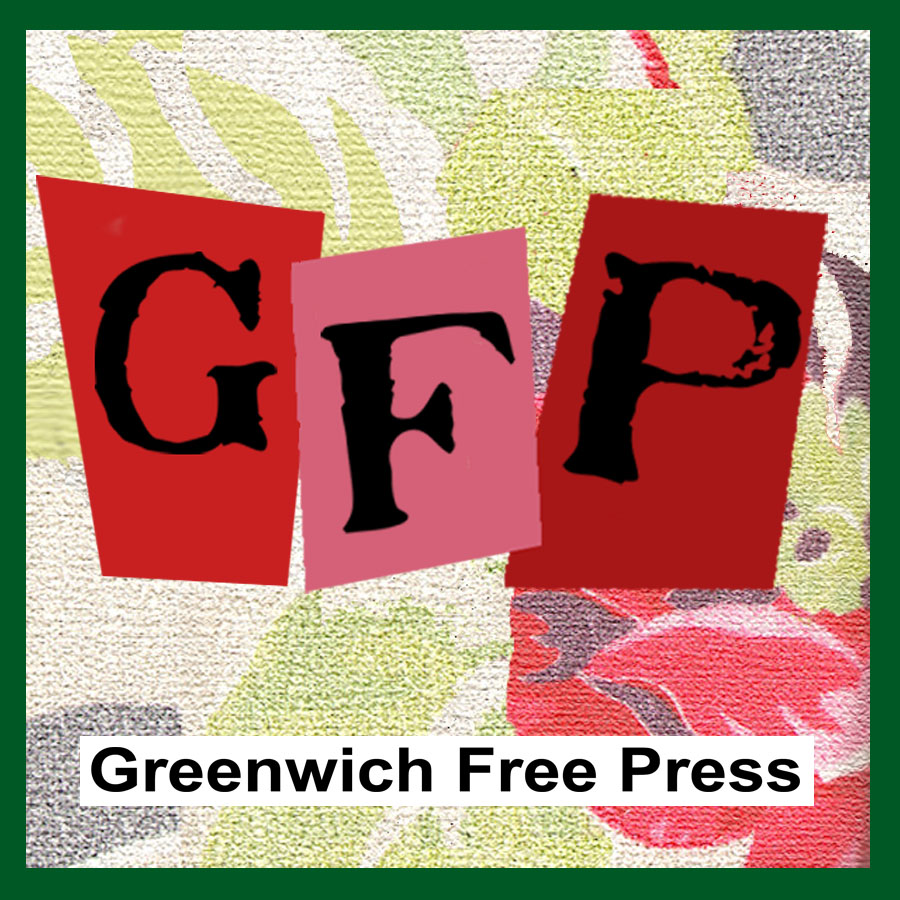 Email news tips to Greenwich Free Press editor [email protected]
Like us on Facebook
Subscribe to the daily Greenwich Free Press newsletter.