The red house with its gambrel roof located just off the roundabout at Riverside Ave is familiar to residents.
The iconic boatyard has a rich history, having been used for farming, the oyster business, and even for fabricating artificial limbs during the Civil War. It is still referred to as Ole's Boatyard by locals.
Though the site is rich in history, the dock and house were in a state of decline when Chris and Rachel Franco purchased the property.
After an extensive renovation, the dock has been improved and the house is home to the Francos' offices and Arguimbau Art, a gallery featuring the marine themed paintings of the talented Peter Arguimbau.
But now there is more. Coming full circle, the property is again home to a boat business.
Specifically, a kayak sales business.
---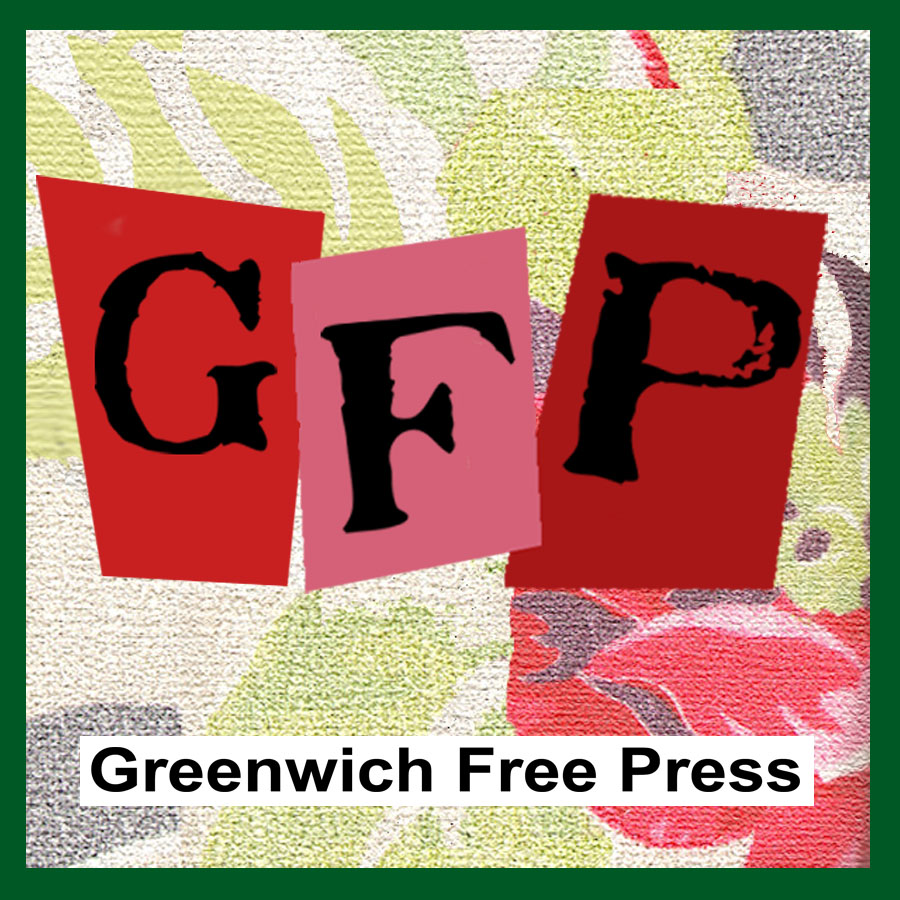 Subscribe to the daily Greenwich Free Press newsletter.
---
The Francos' son Turner, 18, who began sailing when he was six and was an instructor for the past four years at SoundWaters in Stamford and the Riverside Yacht Club, said selling kayaks was his next logical step.
Turner knew the property, which the family calls simply "the boatyard," was an ideal location for kayaking. Situated on the creek that leads to Greenwich Cove, he recently launched a business selling kayaks right from the dock at 350 Riverside Ave.
"The nearest place to buy a kayak is in Stamford," Turner said on Wednesday, adding that he hit paydirt on his first day, selling three kayaks on May 4 despite the drizzle.
Today the dock is lined with kayaks for sale, and Turner hopes to generate enough profit to invest in an expansion to include paddleboards in his inventory.
Turner sells Old Town kayaks made in Maine, which is not a coincidence.
During the renovation, an old Old Town Canoe advertising display turned up in the attic.
The miniature half hull canoe model, which is now on display in the Francos' offices, was one the manufacturer typically gave to their dealers.
The Francos reached out to Old Town Canoe Company in Maine and learned the 120-year-old manufacturer of canoes is still in business and had expanded their line to kayaks and paddleboards.
"They are considered to be the finest manufacturer," Turner said. "The boats are all made in the USA. And now we are a registered dealer for Old Town."
"It's a cool product," he continued. "There are a lot of options, and you can easily throw it on your car with a rail system that we also sell."
Turner, who recruited two buddies, Josh Lewis from King School, and Whit Courage from Greenwich High School, said the boatyard's location just off the traffic circle is ideal.
"We put out a sandwich board sign and opened the doors to the kayak shack so people could see the products," he said, adding that an added boost from social media posts did the trick.
Customers can pull into the gravel parking lot on the north side of the property, select a kayak and leave outfitted complete with paddles, life jackets and car racks.
Pricewise, Turner said, "We have starter ones for $400 and ones as high as $2,700 with a rudder and foot paddles for serious guys who go out and fish in them. It's everything from kayaks for serious sport fishers all the way to people with kids who paddle to Long Island Sound with their kids and dog."
"If you come and you don't see what you want  – maybe you prefer a different color or different size – we have a catalog," he explained.
Of the boatyard coming full circle, Turner said, "It's a lot like Ada's."
"Many people kept their boats here over the years, but what worked 60 or 70 years ago doesn't work today. We reimagined the boatyard and we're so happy with the community response," said Chris Franco. "We're thrilled with the whole place."
This Saturday, May 11, Turner's Old Town kayak dealership is open at 350 Riverside Ave from 9:00am to 4:30pm.
To contact Turner Franco email [email protected] or call (203) 274-2123.
---