There's an intriguing new store at the top of Greenwich Avenue. Named after its owner, Susan Hanover, an attorney who became a stay at home mom, the pop up shop, "Susan Hanover Designs" opened on Black Friday.
Located at 89 Greenwich Ave, Susan Hanover Designs benefits from heavy foot traffic on "the beauty block," where Sephora's flagship store operates at 75 Greenwich Ave. Other recent arrivals include Couture Dossier, operated by Greenwich mom Yulia Omelich, a former Wall Street banker. Across the street is Fenix Salon, also operated by a Greenwich mom, Alexandra Toro.
Susan Hanover Designs is primarily a wholesaler to about 400 stores worldwide, including some major retailers. The flagship store is in Manhasset, on Long Island, and there is also a seasonal location in West Hampton.
Hanover said she jumped at the opportunity for a pop up shop on Greenwich Avenue through February, with an option to stay.
"Oprah Winfrey placed us as one of her favorite things in 2013 and 2015," Hanover said. Then the Obama White House contacted Hanover, and Michelle Obama popped up in photos wearing Hanover's earrings.
"Our signature earrings are sterling silver and feature genuine semi-precious stones," Hanover said. "A lot of our jewelry is 14 Karat gold plated over the sterling."
As for the jewelry store wars on the Avenue, and recent departure of Lux Bond & Green, Hanover doesn't blink an aye. "This is quick fashion. We don't compete with 'fine' jewelry stores," she said.
Hanover said her pop-up shop is in a different category, with different price points.
She describes her jewelry as a hybrid between "fashion" and "fine."
Ms. Hanover, an attorney who hails from South Africa, arrived on Greenwich Ave via Great Neck, Long Island. Since marrying a New Yorker, she settled on Long Island where she is raising three children, the oldest who is 20 and the youngest, an 8th grader. When Hanover had her children, she gave up practicing law and had time to explore her passion for art.
"After being home a few years, I made jewelry at home as a hobby and sold items to friends and family," she said. "Then I took my work into stores where it was well received."
The turning point came when Hanover connected with Henri Bendel, who likes to feature young designers.
"We did really well with with them, and did a lot of shows. It was a great platform. I met buyers from all over the world as a result," she recalled.
With zero regrets of being a stay at home mom for a time, Hanover said it was particularly rewarding to be able to bring her daughter, her youngest, with her to meet buyers from Neiman Marcus, Harvey Nichols, Nordstrom, and boutiques all around the world.
"The buyers were mostly women," Hanover said. "I forged amazing relationships, and have had great experiences with women."
What started as a wholesale business run from home, with Hanover operating a booth at Javitz Center trade shows, began to soar. Overhead was low and the brand grew organically.  Hanover said she was lucky to get access to great celebrities like Oprah Winfrey, which led to White House events and many red carpet events.
"It was the right product at the right time," she said, adding that the next step was the jump to retail.
The concept for the pop-up store on Greenwich Ave, with its minimalist concept, is one she describes as "gallery like."
There are pedestal displays, shadow boxes, dark floors and murals. "We're very interactive with our customers," she said.
Hanover, who had never been to Greenwich her life, said she had only heard of Greenwich Avenue.
"I drove here. I did my homework," she said. "The location has to fit the brand."
Hanover called Diane Roth with Allied Property Group in Greenwich who showed her the space at 89 Greenwich Avenue.
Hanover's collection features earrings and necklaces of varying sizes and colors. "We listen to our audience," she said. While the teardrop earrings look like they might be heavy, they are not. "We have a lot of light weight jewelry."
Hanover said price points are typically between $150 and $600, and the collection is constantly evolving.
Having done a number of pop up stores in the past, said since opening her temporary outpost on Greenwich Avenue, the response has been tremendous.
"People love the price points," she said. "It's accessible to everybody. It's accessible luxury."
Susan Hanover Designs is located at 89 Greenwich Avenue
See also:
At 43 Greenwich Avenue: Couture Dossier is a Destination for Designer Retail, Resale and Upcycled Apparel – and Handbags on Greenwich Avenue
48 Greenwich Avenue: Upstairs on the Avenue, Fenix Salon is a Cozy and Relaxing Spot for Haircuts, Coloring and Conditioning Treatments
---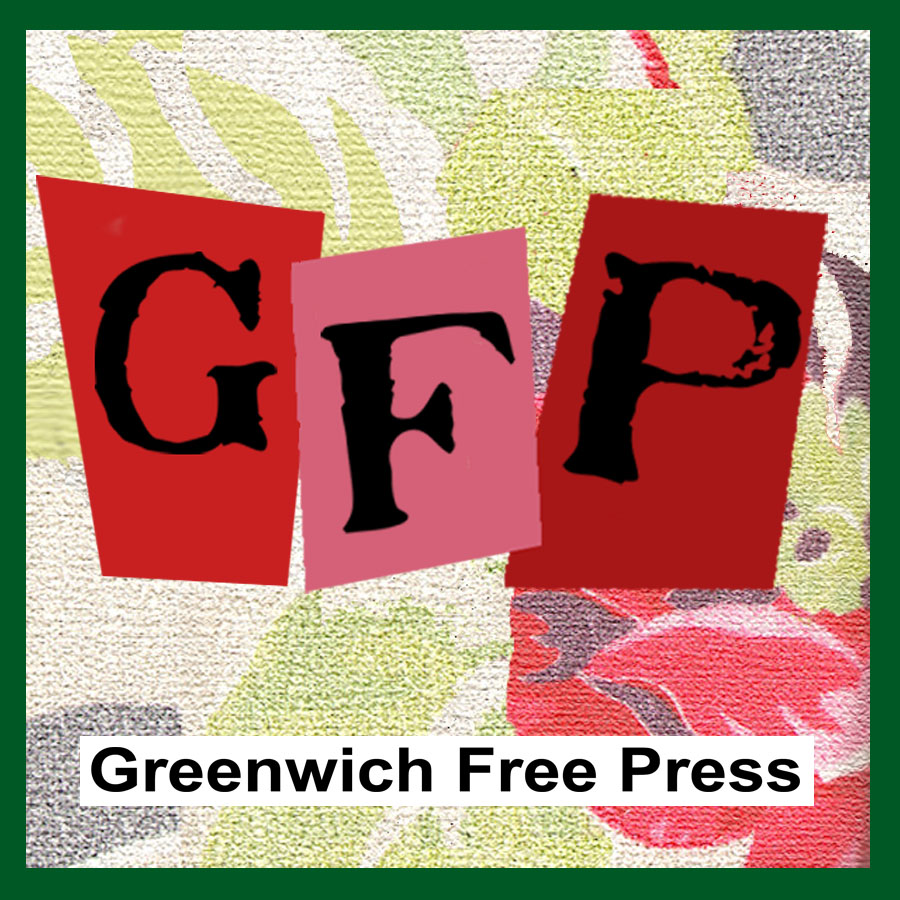 Email news tips to Greenwich Free Press editor [email protected]
Like us on Facebook
Twitter @GWCHFreePress
Subscribe to the daily Greenwich Free Press newsletter.