About 120 Greenwich High School students attended a Diversity Week talk presented by Greenwich Free Press founder and editor Leslie Yager on Wednesday.
Yager was invited to GHS for Diversity Week to speak on behalf of the Gender Equality Now Club. The media center was filled with students who were great listeners. After the talk, students and staff peppered the speaker with questions. Asked why there are few women reporters in Greenwich, Yager replied she wasn't sure but that the hours are long.
Yager explained rules about copyrighted photos, as well as the slippery slope of aggregations and easy cut-and-paste contributed content versus original reporting.
She warned the teens about the consequences of online arrests and varying protocol for deleting arrests after charges are dropped or nollied. She said that while GFP will delete an arrest from the site if charges are dropped or nollied, other sites will not. News sites often cite their own First Amendment rights for declining to delete arrests, and, Yager explained that online news sites profit by re-publishing old arrests while selling ads to companies that repair online reputations.
Yager talked about careers in journalism and the waning arena of print, especially hyper-local community newspapers. With the demise of weeklies Greenwich Citizen and Greenwich Post, both of which ceased to print after many years, Yager pointed out that the news model of the future may just be an indie site run by a sole proprietor. She said her site, for example, leverages social media and publishes features in-the-moment whenever possible.
Yager pointed out that the dearth of original local reporting on Greenwich's government commissions and boards such as Harbor Management Commission, Parks & Rec, Zoning Board of Appeals, Planning & Zoning, and Architectural Review Commission, has potentially grave consequences.
Without objective reporting of the important decisions  that commissions and boards make on behalf of the community, transparency in local government and healthy democracy are in jeopardy.
"I am almost always the sole reporter at these meetings of local boards and commissions," Yager said. "What happens if nobody covers these meetings?" she asked.
"Nobody will know what's going on in Town," a boy replied.
GHS headmaster Dr. Winters joined the conversation and said he has observed that reporters sometimes fabricate a negative or titillating headline that may not even match the content of a story.
Yager asked students how they source their hyper local news. By a show of hands, students indicated they don't read a daily printed newspaper, listen to local radio or read the school newspaper as a source for local news. Though they said they do watch Channel 12 news fairly often, they all agreed that Facebook and Twitter are key media for hyper local news. Yager assured the students there is nothing wrong with using social media as a source of news and that 60% of her readers follow GFP on their Facebook or Twitter news feeds.
GHS math teacher Rae Baczek is the club advisor to the Gender Equality Now Club. She worked with Garfield Charles, the GHS English teacher who organized Diversity Week and all the activities and speakers at the school.
Greenwich Free Press intern Uma Ramesh created a Powerpoint presentation for the GFP editor Yager. (Thank you) And, along with members of the Gender Equality Now Club, she introduced guest speaker.
---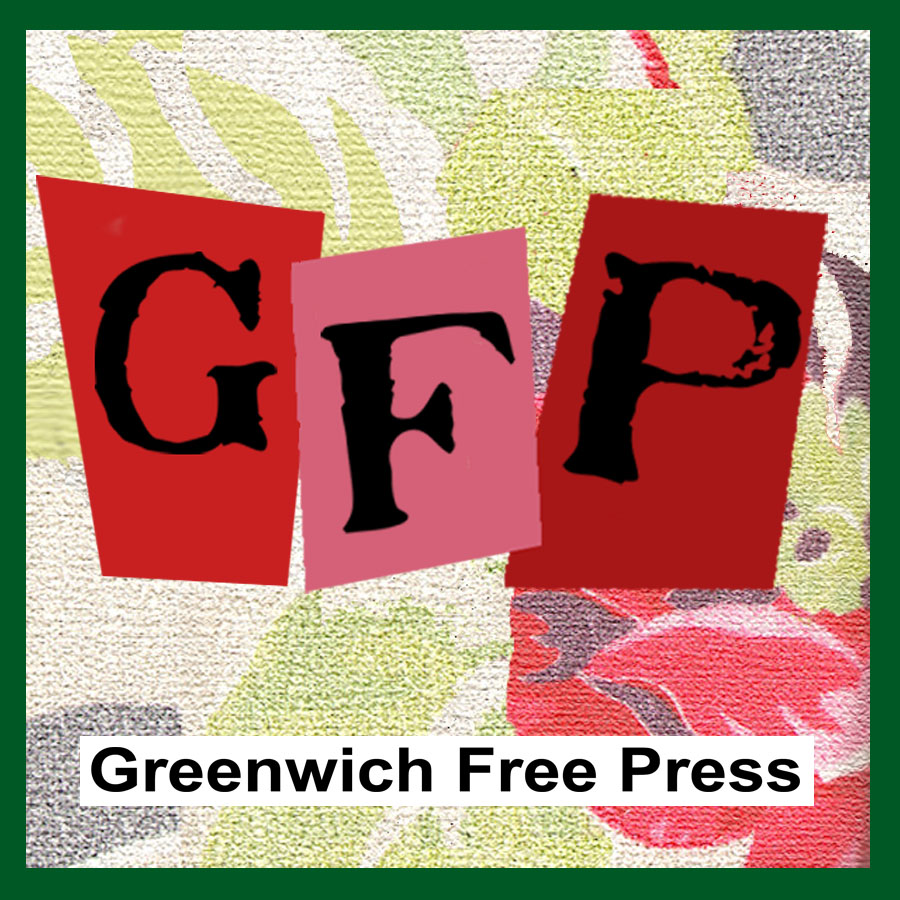 Email news tips to Greenwich Free Press editor [email protected]
Like us on Facebook
Twitter @GWCHFreePress