Like many of her clients, Greenwich mom Paige Windle, founder of The Help Maven, LLC, has been through major life changes.
Windle, who has a background in banking and financial services, went through a divorce ten years ago. During the process, her divorce attorney noticed how organized she was.  Her attorney became her first client.
Though Windle didn't anticipate the thriving business that would take shape, referrals were made. A client list grew.
"I call myself a life organizer," Windle said recently in her neatly organized, uncluttered home. "Getting unstuck and letting go of resistance are the key to letting abundance flow into your life."
According to Windle, abundance may be spiritual. It may be financial.
For clients whose clutter is literal, the process involves purging and organizing. For others, the clutter may involve paperwork.
Windle said many of her clients get stuck after an event like a death, illness, loss of job or divorce.
"If you're holding onto stuff you don't need, those items bring a negativity," she said of the physical clutter that stymies many of her clients. "People don't always realize what things are no longer serving them."
Windle said people who are unorganized tend to be emotionally scattered, overwhelmed, or mentally unorganized.
"Our surroundings are a reflection of what we think about our emotional state. If someone is not organized internally," she said. "It is a big leap to the next step."
Windle, who offers absolute confidentiality and trustworthiness, helps some of her clients interface with doctors, accountants and attorneys. Others she will help deal with animal care, getting financial documents in order, or whipping closets and garages into shape.
"When it comes to clutter, getting organized may be easier said than done," she said. "I'm not coming in and doing it for you. Emotionally, you have to be ready to let go of things."
"Clients have to trust me and accept that getting organized is a way of achieving mental clarity and de-stressing," she continued.
"Paige is a life saver," said Kerrin Coyle, who lives in Cos Cob. "She does it all with flair and glamour and is so loving. I am very happy to have her in my life helping me – she comes over three times a week. She's fantastic."
Much of Windle's skills involve helping her clients grow their desire to become organized, be coached and make that happen in the most agreeable way.
The process involves releasing items that no are no longer of service and holding onto those that are beautiful or necessary.
Windle also likes to talk about clearing 'memory clutter.'  For example, she said, "That pencil with teeth marks that your mother let go of."
Items that are good candidates to vanish are those that have outlived their purpose.
"In those cases, it's in your best interest to give it away, recycle it or trash it," she said. "Because that's resistance – the negative feeling of having it in the way – creates an obstacle to having something positive take its place."
"I get my clients through word-of-mouth, which I prefer because they're pre-screened," Windle said. "It's like a blind date, so it's good if you know the person who is connecting you."
Windle said that traditional organizers don't bond with her clients. "I do mind, body and spirit balance," she said. "I am a personal trainer for order."
Windle said clients appreciate the camaraderie of working with someone when sorting their belongings they're attached to. "They need to know it's okay to let go," she said. "And it's going to give them more clarity and make them feel more positive and abundant."
Out with the Old, In with the New
Windle said that when clients de-clutter, they are clearing negative the energy, putting them in a position to receive a more positive outcome.
Clients may put items on Craigslist or Ebay. Other times, Windle said, the best route is to take the item to the Goodwill.
In fact, Windle said she took her own wedding dress to the Goodwill when she couldn't find a home for it. "Someone who needed it will get it and that made me feel good," she said.
Windle said many of her clients appreciate her companionship.
"Started with bookkeeping and that evolved to other chores and I've gotten close to many older people," she said. "They are often most appreciative."
Windle said that after one of her client's husband died, after having done all the finances for decades, she helped her for six months with bills and estate settlement issues.
"I got her on track and then she was capable of doing it on her own," Windle said.
For other clients, Windle's help may involves checking a home while they are away. "One person had a broken furnace," she recalled. "I arranged for it to be fixed before they returned home."
Windle also helps clients with property management. She may help record rent payments and handling paperwork.
"I also call myself a personal assistant. I help people through their life transitions," she said. "People come back. That's when the compassion and trustworthiness remains, and serves as the basis of the relationship I build."
"I love the chance to help people achieve a more spirited outlook and a greater sense of well being," she said. "It's important for people to love themselves and treat themselves well."
Windle has clients who call her family because she is woven into their personal lives. Windle, who is an only child, said that is a perk of her job.
"Now I have an extended family," she said.
Overall for Windle, the reward of being a life organizer is watching clients become happy, de-stressed and doing things that feel good.
Contact Paige Windle by email, [email protected]
---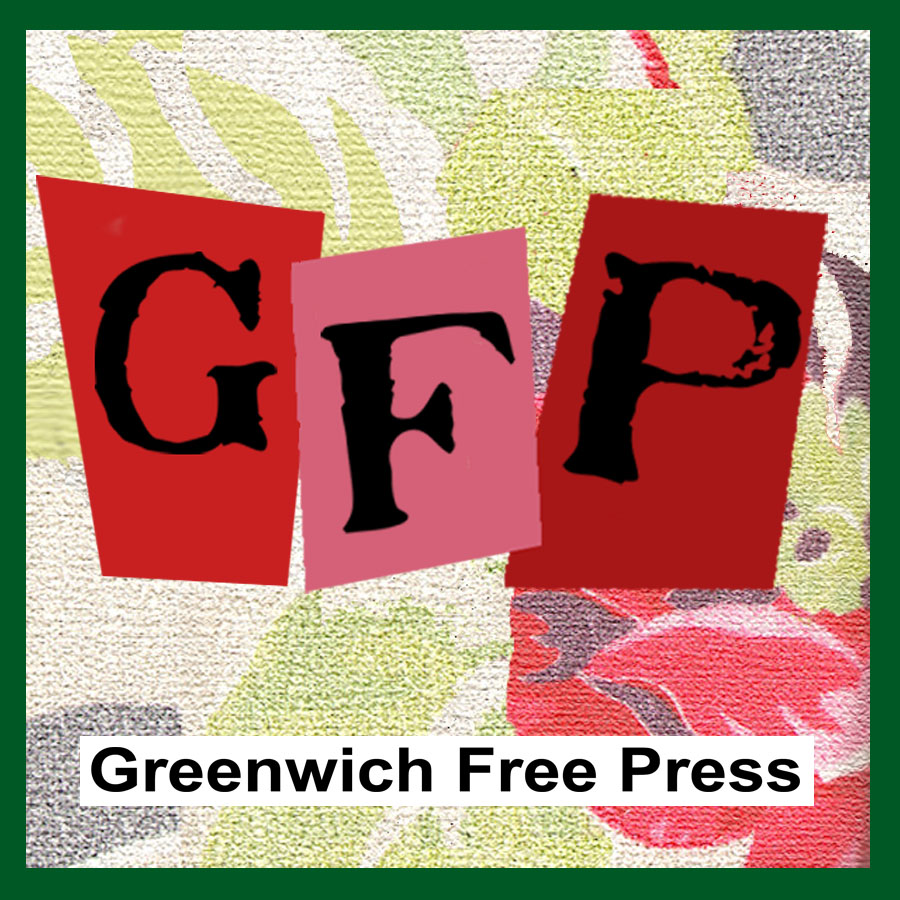 Email news tips to Greenwich Free Press editor [email protected]
Like us on Facebook
Subscribe to the daily Greenwich Free Press newsletter.
Subscribe to the GFP YouTube.com channel