Fine Pet Goods Boutique Opening Saturday in Greenwich
|
Shoppers and their furry friends are invited to celebrate the opening of Raleigh & Co., Fairfield County's newest fine pet goods retailer, from 3pm to 5pm on Saturday, October 10th. Throughout the day customers will enjoy light refreshments from Le Pain Quotidien and receive artisan pet treats while browsing through a curated assortment of products for the discerning pet (and owner).
In addition to human and pet treats there will be raffle prizes and cake from Aux Delices with a toast at 4:00 p.m to welcome this new business to town.
The renovated corner shop is located at 209 Bruce Park Avenue across from J. Papers, Bon Ton Fish Market and Greenwich Prime Meats.
The style conscious product line was inspired by pet wellness and conceptualized by Greenwich residents, Betsy Kaminski and Diane Galt whose goal for Raleigh & Co. is to provide a space where every pet owner can easily find the highest quality supplies to promote the health and happiness of their dog or cat.
Betsy and Diane saw the need to open Raleigh & Co. after experiencing difficulties accessing the best products for their beagle, Raleigh, who was found wandering the streets of Raleigh, NC in 2002. Following his rescue, Raleigh needed medical treatment and, as Betsy and Diane felt, a chance at the best life possible.
"We learned that there are a lot of great products, designed for pets' wellness. But sometimes it took a lot of time and effort to track them down. So we created Raleigh & Co. to provide quality products that are unique. Most of our goods are made in the United States and not commonly found in larger pet stores because we work with small suppliers who produce limited quantities," the owners said. "Customers can easily find well-made products that are designed for the health and happiness of their pets at our shop."
Grand Opening event giveaways include gourmet, hand-decorated dog treats made with all-natural and human-grade ingredients (wheat, gluten, and preservative free). A sample bag of Oliver Bentley's premium dog treats made in Savannah, GA that are baked in small batches and hand stamped will be gift with purchase.
Three raffle prizes include a WAGWEAR VEST, which is a quilted vest, lined with Berber fleece to keep your dog warm and stylish. Made in New York by Wagwear; a TREAT BASKET filled with premium, artisanal treats (choice of cat or dog treats); and CAT TOYS, including a whimsical scratching toy, plus an organic catnip toy.
Special Guests:
Eric Zimmerman and Oliver Bentley: The founder and mascot of Oliver Bentleys Biscuits. Learn how Eric set out to create the highest quality, most delicious and nutritious dog treats. Eric and Ollie are coming all the way from their company headquarters in Savannah, GA to introduce their gourmet dog biscuits to discerning pet owners in Greenwich.
Will and Andrea Fowler: The creators of the Newbury Paws Dog Harness. When they couldn't find a durable and well-designed harness to fit their large Mastiff, Will and Andrea decided to create their own. With the help of a canine physical therapist, they designed the Newbury Paws Harness specifically for large breeds. It's durable, stylish, and made in the U.S.A.
Contact Raleigh & Co. Tel (203) 340-9170
Hours: Tuesday, Wednesday 10am – 6pm, Thursday 10am – 7pm, Friday and Saturday 10am – 6pm
---
See also  — Radley is still available.
He is a gem. And yet, despite 426 LIKES on Facebook, a forever home eludes him. He was a family pet and has great manners and nice disposition. Stolen and Thrown into a Dog Fight, Radley is a Sweet Family Dog.
---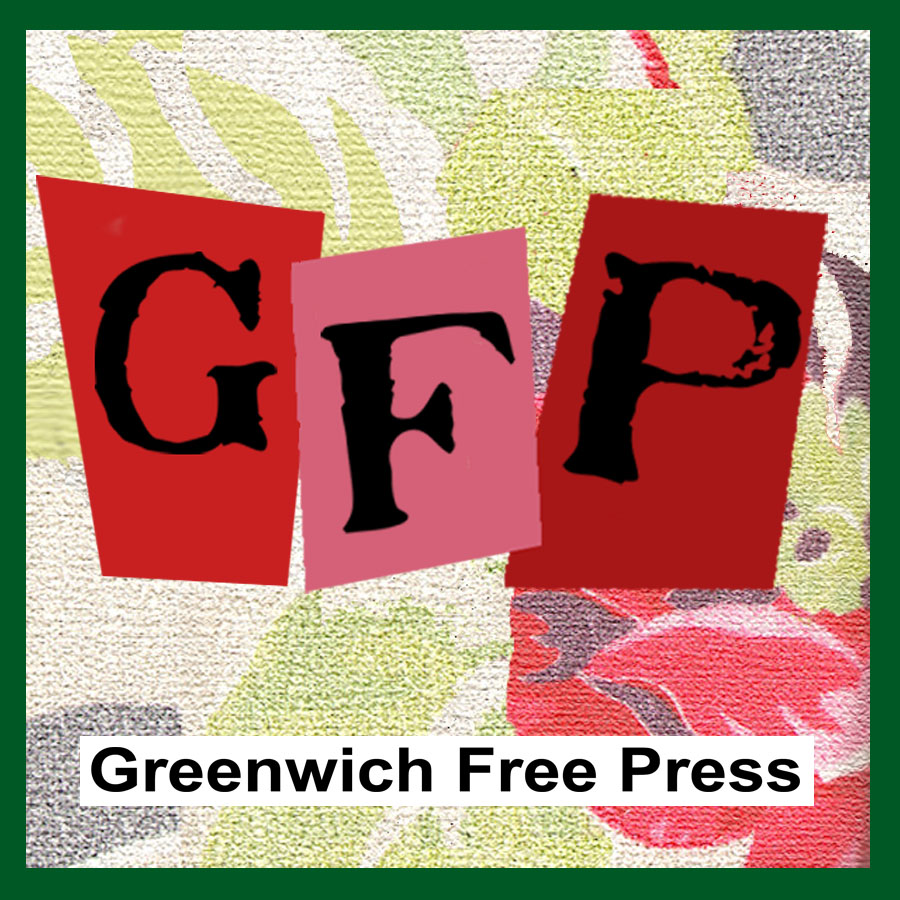 Email news tips to Greenwich Free Press editor [email protected]
Like us on Facebook
Twitter @GWCHFreePress
Subscribe to the daily Greenwich Free Press newsletter.