For Flora Kovaci and Arta Bajrami, both originally from Albania, the opening of their salon, Affaires De Luxe at 49 Greenwich Avenue, is an American Dream come true. Actually, two.
What is unique is not only their complimentary skills – Flora specializes in hair cuts and color, and Arta specializes in make up and services including lash extensions – but how the two met and became fast friends four years ago, half way around the globe from their home country, is a special story.
"I worked for other people starting in high school doing salon work," Flora said. "When I went to college I still enjoyed doing hair. I never stopped. Every summer break I used to work in a salon."
"I used to watch Beverly Hills 90210," Arta recalled of her youth in Albania. "I was obsessed with that program and when I came here I thought that's what it would be like. They were all a beautiful people in that show and I thought I'd go work in Hollywood. I love doing makeup and finished three diplomas in makeup – for every type of makeup you need a special certification."
In the United States, Arta has worked for Chanel and Tom Ford as a makeup artist. For years her work entailed traveling to different stores across the country.
"Working for Chanel was a good time. Now I have three kids," she explained. "One day I was in Washington just before Christmas and I bought my daughter the dress she had asked for. I sent it to her and asked her on the phone if she received it. And she hesitated and then started to cry, and said, 'Mommy I want you, not a dress.'"
From there the dream of having her own salon grew stronger.
Flora's story is similar. "I think everyone outside the US has a dream of the US, especially New York. In 2002 my husband and I moved here. We used to see his cousins living in the US in pictures and videos and I wondered if it could be possible to have that kind of life."
In 2002 Flora married, and the same year graduated college and moved to the US. After she and her husband had their first two children Flora decided enrolled in beauty school in Brooklyn. Then, in 2006 she went to work for Dramatics in New York City and worked there for two years.
---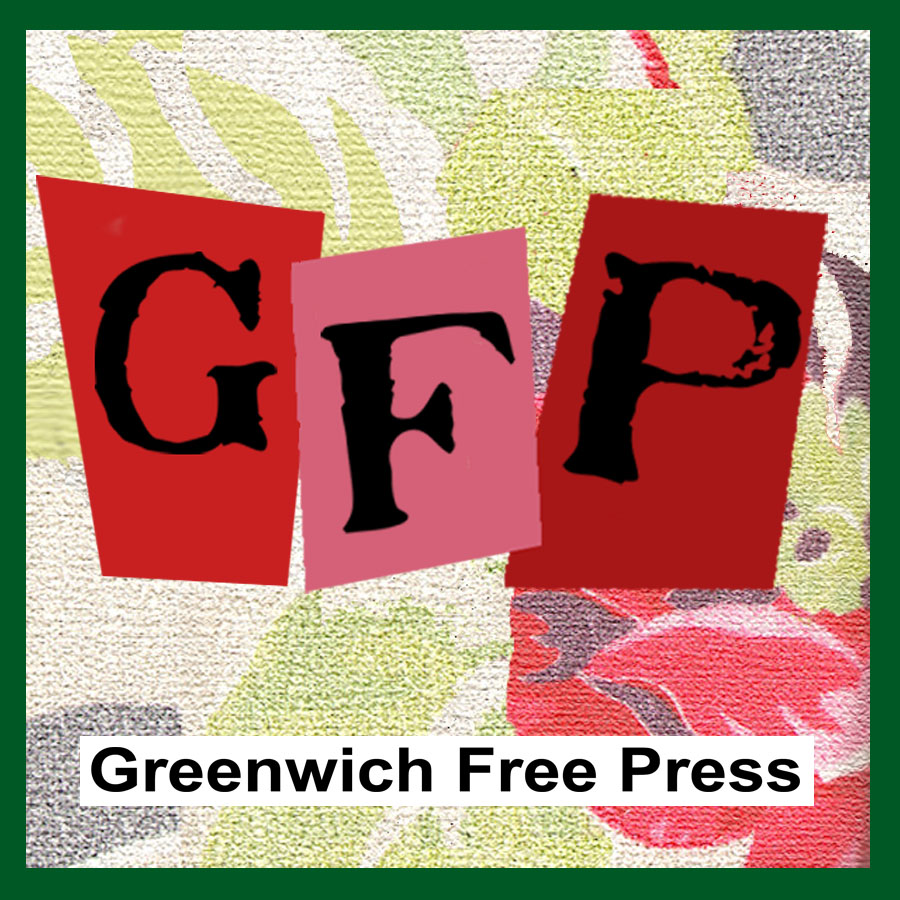 Subscribe to the daily Greenwich Free Press newsletter.
---
"I got the best training, especially in customer service," she recalled.  Later she moved to Amour De Haire, also in New York City. After a break from work when her third child arrived, she went to work at Bloomingdale's in New York as a makeup artist for Dior and then for two years at Saks in their Short Hills, NJ store.
When that store closed and a new Saks opened at Brookfield Place in Manhattan and she moved there to work for Lancome.
At the time Arta was working there too. Immediately Flora said she began hearing about the other woman from Albania.
"She was working for Tom Ford and I was with Lancome," Flora explained. "I heard a lot about her before I met her because we were both Albanian. I heard she's so nice and a great makeup artist. On the first day of training we introduced ourselves. I was sitting on the opposite side of the room, and when I heard her say she was Arta Bajrami, I realized she was the woman I had been hearing about."
Flora recalled introducing herself and talking to Arta, who was a bit reserved.
"I was talking to her as if I was her best friend. It took me a couple of times talking to her before she shared her story," Flora said of the beginning of a friendship that would four years later become a partnership.
Together at their newly opened Affaires de Luxe, Flora and Arta have created a homey, welcoming atmosphere and share a knack for putting people at ease.
"We click so well because we both have the same way of bonding and connecting with customers," Flora said, adding that they both realize the ability to listen is essential.

"With a new customer, we have a long conversation. That's the most important. Consultation is key. I want to hear the client's vision. From there everything else is easy."
Flora said her priority when applying color is to preserve the quality of a customer's hair.
"When you color, and especially with highlights, you want to achieve the right look and the texture of the hair while keeping it healthy," she said.
And, Arta and Flora said they both bring a European influence to their work.
"We want to bring something new," Flora said. "When you enter the salon we want every customer to feel welcome and comfortable so they can enjoy the luxury and pampering we offer. That is our theme. Have a coffee, and drink and chat with the girls and share stories."
Alta said she has become close to many of her clients over the years. "They've become family. Some even say they trust me more than their family."
Flora said when she worked in New Jersey she too became friends with many of her clients.
"These women inspired me," she said. "When a client tells you they trust you, it means so much. There have been times when they've given me the keys to their houses and said meet me there and do my hair and select my outfits."
Flora said she is still affiliated with a service that sends her to hotels in the New York City to work with VIP clients.
"One woman from Europe was giving a speech in the UN. She was late and by the time she arrived for me to do her hair and make up, she only had 15 minutes, and that included time to take a shower. She got out of the shower and put out all her clothing. I did her hair, makeup and outfit in 15 minutes."
Arta also knows what it is like to work quickly.
"I can do a full make up and lash extensions in a half hour for a bride," she said adding that when she worked at Dior's fashion show they had her work with a number of VIP's.
"They come in and they're in a rush. They're already late when they get there," she said. "They're putting their whole life in your hands."
Flora and Arta also share an understanding about how to treat clients.
"If they see you're not there to judge them or to give you attitude they'll stay with your forever," Arta said. "I have clients who took me to their wedding in Italy. I did everybody's makeup."
As Flora and Arta got to know and trust each other they sampled each other's skills.
"She did my makeup a couple times," Flora said. "I was impressed with her talent and how she worked and talked to clients, and I thought we could be a great team."
"I'm picky with my hair and I don't let anybody touch it," Arta said, recalling how her hair was all the way down her back when she met Flora.
"She asked if she could do my hair and I loved it," Arta said. "My hair was very long and she asked, 'Can I chop it?' And I said sure, cut it above my shoulders, because I trusted her."
That, Arta said, was when she and Flora knew they had each other's full trust.
Flora and Arta are offering 25% off their services including hair, makeup, lashes, extensions (tape extensions or keratin extensions), waxing, Brazilian blow outs and facials for your fist visit at Affaires De Luxe now through July 15, 2019 at 49 Greenwich Avenue.
Tel. (203) 717-1788.