Dave DiBari may be best known in Greenwich for his food truck DoughNation, a mobile wood-fired pizza truck that was voted "Best Food Truck" by Westchester Magazine. But nearby in Port Chester he just opened his third restaurant, Eugene's Diner just three weeks ago.
The new diner, which is kitted out with vintage 1970's inspired colors and décor, is on Main Street in the space formerly home to Q restaurant.
This week, DiBari said Eugene is the name of both his grandfather and uncle. Having grown up in Verplanck, NY, a hamlet of Cortlandt on the Hudson River, he said, "I have fond memories of going with them to diners."
He recalled being taken by the his grandfather and uncle to the Westchester Diner in Buchanan, which exists today. "When I got older, diners were where you'd go after parties."
"The Eugene's menu empowers the customer to be dirty or bougie." – Chef Dave DiBari

Today, DiBari, who is unpretentious and frank, said he doesn't mind if not every patron "gets it." He said one customer recently commented, 'the 70s were ugly and this place is ugly.'
"That's okay," he laughed. "We try to evoke memories."
Far more people appreciate the theme than don't. On Friday night nearly every booth and seat at the counter were occupied by 6:00pm.
Laughing, DiBari said, "The diner, from my perspective gives us a license to do what we want."
And people are responding to the menu which is unlike anything in Greenwich. Favorites featured prominently include waffles and roasted bone marrow.
"The Eugene's menu empowers the customer to be dirty or bougie. If you want a griddle whopper-esque griddle burger, you can. If you want waffles with bone marrow and caviar, you can."
"Diners will always bring people together from all walks of life," he said. "That's what we're looking to do."
DiBari said he searched for a location in Port Chester for three years.
---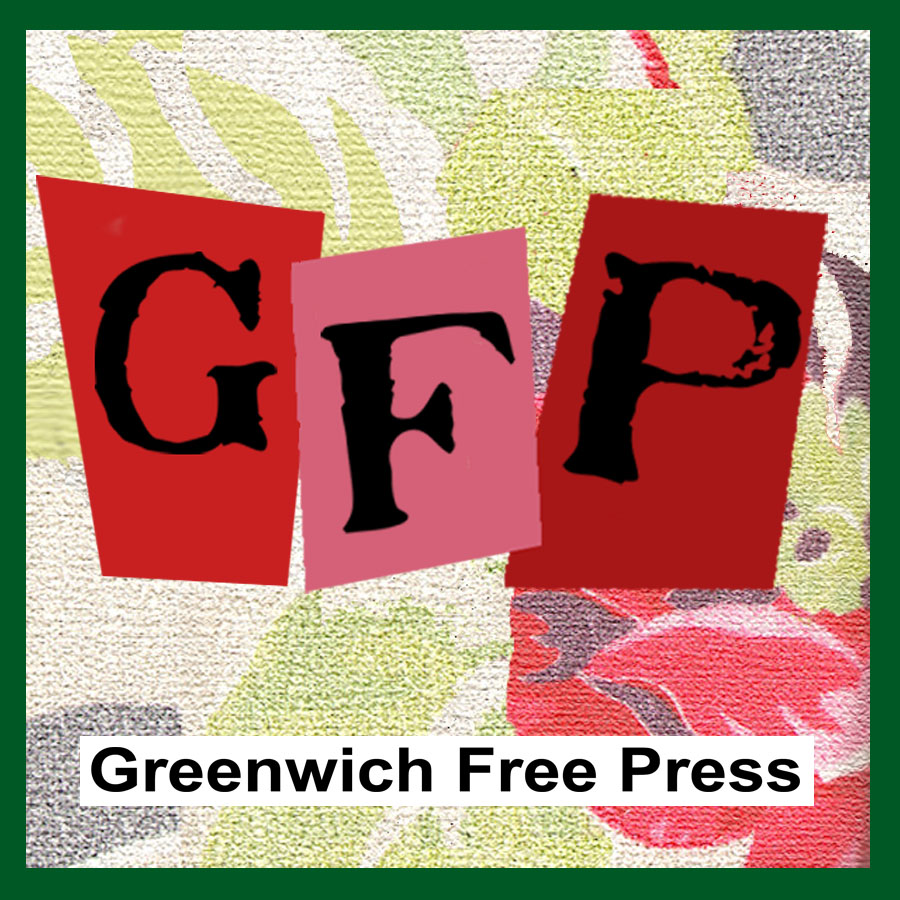 Subscribe to the daily Greenwich Free Press newsletter.
---
"We want to capture the energy of the village itself, with its music focus and the Capital Theatre," he said. But, moreover the idea is to bring back diner culture, which he said has gotten lost.
"Diner food hasn't evolved, and the scene hasn't evolved," he said. "There's not a quality focus any more."
DiBari wants patrons to come with friends and family and share dishes. "It's all shareable and we encourage that."
"Some people aren't into that style of dining, but we recommend everyone order a bunch of food and share. The price points are low enough to share six or seven dishes and get out of here for a pretty good price."
Another focus of the menu is on cocktails.
"We deliver a full program of draft cocktails," he said. "We can make a big batch of the drink, taste it, and offer it consistently to the customer. There's nothing worse than going to a bar and find the drink different every time."
The menu also features a minute steak.
"We dry age all our meat that becomes a minute steak. We're giving you top quality," he said.
Eugene's also make their own spam, bologna, hot dogs, sausage, bacon and pastrami.
---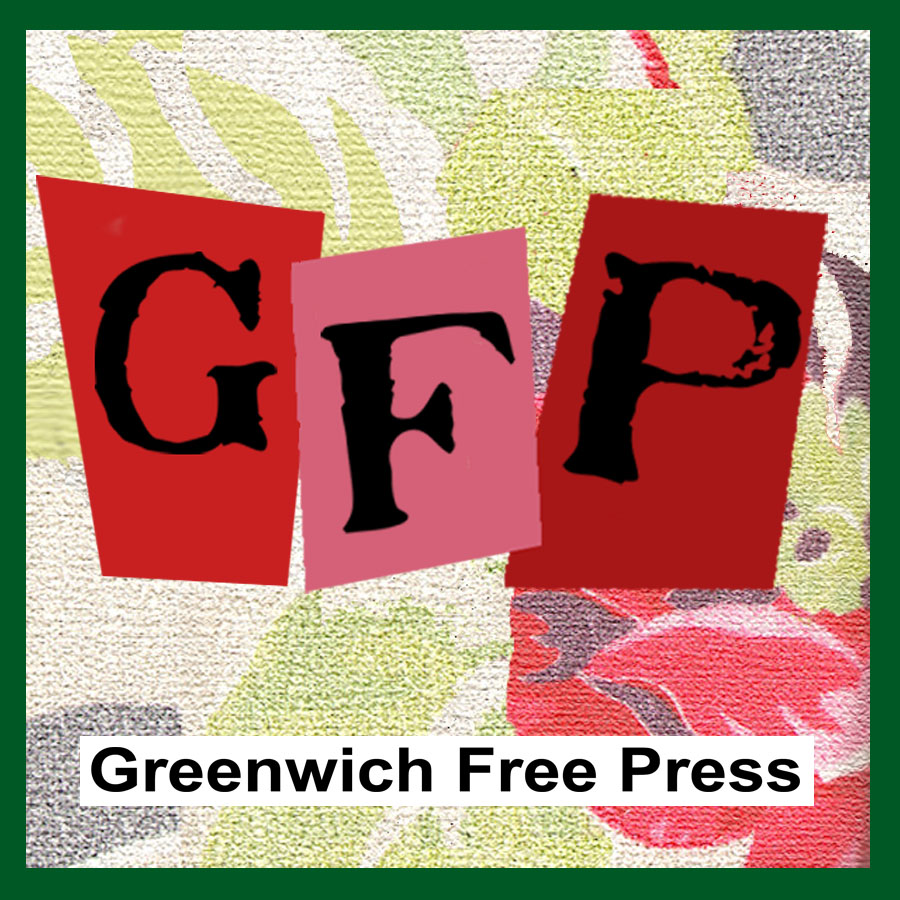 Subscribe to the daily Greenwich Free Press newsletter.
---
"There's a lot of tedious effort that goes into making these simple things shine, and have a cleaner and more responsible integrity," he explained, sharing up a slice of bologna on a classic diner plate with a green border. "It's like a piece of charcuterie. You throw it on the griddle and fry it up. It gets crispy and not too salty or nitrate-ey – it's clean and fresh."
"Each of my restaurants and the truck follow our motto: East Serious, Have Fun." – Chef Dave DiBari
Another favorite is Matzah ball soup. "They have bad reputations, but are delicious when done right," he explained. "Our bowl is big. The Matzah ball is fluffy and light. We use meats from Happy Valley, a completely organic and sustainable meat company."
DiBari said Eugene's also uses Happy Valley's bones to make a tasty broth spiked with ginger and turmeric. "Floating in that broth is that fluffy Matzah ball," he said. "It's about bringing recognizable things and doing it well."
DiBari said his team is very important. Chef John Poiarkoff, who worked at two of DiBari's other restaurants, said for a time he worked at The Modern at MoMa with DiBari's former general manager. "We've known each other a long time," he said.
---
Eugene's is not DiBari's first restaurant. Ten years ago he opened The Cookery, in Dobbs Ferry. "It was an old pub that we turned into a modest, fun, energetic, soulful, Italian gastro pub."
"We became known for pushing the boundaries and doing what we love. We played our music loud and made fresh pasta and added more main courses," he said adding that roasted bone marrow, grilled lamb hearts and pork cheeks a la plancha became hits.
"It was genuine and people latched on to it."
"Our famous special for a long time was crispy duck tongues, but it was always a place to get the lightest fluffiest meatball from a recipe from my grandmother. And you knew there would be a freshly made pasta every day, treated simply with seasonal ingredients and you'd be greeted with warm hospitality. We built a whole empire starting with that."
---
Continuing his motto, Eat Serious, Have Fun, DiBari said he next opened  The Parlor in Dobbs Ferry.

"After we did DoughNation, it was a big success, and the next step was to open our brick and mortar Neapolitan pizza place," DiBari said. "One angry Yelper's comment was hilarious. He said, 'The décor looked like an adolescent, prepubescent idea of what a restaurant should look like. That was exactly what I was going for!"
Angry Yelp comment aside, The Parlor received received an "Excellent" rating by The New York Times.
"We graffitid the place. We played punk rock. And we became known for doing bone marrow pizza," he said.
"Another signature is the lemon pizza which has slices of preserved lemon, basil and smoked Scamorza," he said. Scamorza is south Italian cow's milk cheese. "It's similar to a mozzarella but dryer and smokey," he explained. "It's a fan favorite! We're also known for our pizza ice cream sandwiches."
---
Opening soon in Dobbs Ferry is DiBari's fourth restaurant, The Rare Bit.
The name derives from the classic dish, rarebit, which is made with a savoury sauce of melted cheese and various other ingredients and served hot after being poured over slices of toasted bread.
"Our take on it is our house made bread, toasted, and velvety silky cheese sauce that smothers the bread," he said.
"We jumped on this opportunity," he said of opening The Rare Bit. "It's another old pub we turned into a British bistro pub because British food has a bad rap."
DiBari said British food is approachable, delicious and simple. "When done well it's great," he said. "Like a Sunday roast – no one is doing British food and getting into their playfulness and the Indian culture."
In fact, he said, in addition to classic British fare with choices like Steak & Stout Pie, Bangers & Mash, Braised Lamb and Fish & Chips, The Rare Bit incorporates Indian dishes like Chicken Tikka. Also, daily specials include Shepherd's Pie on Tuesdays and Beef Wellington on Wednesdays.
DiBari said he has  a great team assembled. "I've been doing it a while and have been known to be boundary pushing and unapologetic for what we do as chefs, and that attracts people who care about their craft. All my chefs have creative input on the menu."
---
HOURS: For now, Eugene's is open for dinner and brunch. Soon DiBari hopes to be open for lunch and breakfast.
Closed Mondays.
Tuesday and Wednesday 5:00 until 10:00pm
Thursdays 5:00 until 11:00pm
Friday 5:00pm until midnight
Saturdays 11:30 until 3:00pm, and 5:00pm until midnight.
Sundays 11:30am until 9:00pm.
Eugene's Diner is located at 112 North Main Street in Port Chester, NY, 10573.