By Leslie Yager
Amelia Bonacorso loves to cook and though she claims she is not a big fan of pasta — "I like bread," she admits — the Glenville resident whips up a homemade cheese-filled ravioli without so much as a pasta machine.
And despite her modesty, Bonacorso's cooking classes, available through Greenwich Adult and Continuing Education, have been such a hit that they sell out and waiting lists start.
Indeed, Bonacorso's self deprecating humor belies her talent in the kitchen.
In her Wednesday night session held in the Cardinal Cooks kitchens at Greenwich High School, Bonacorso taught women from Greenwich and neighboring towns how to make homemade cheese filled ravioli, garden fresh Checca sauce and orange biscotti with orange glaze.
With a delightfully short list of ingredients — all-purpose flour, eggs, extra virgin olive oil, kosher salt and water —  Bonacorso demonstrated how to make pasta dough right on the kitchen counter with nothing more than her bare hands.
"This is how they did it in the old days when there were no pasta machines," Bonacorso said as she demonstrated how to arrange a bed of flour, then add eggs and oil to the center.
"Make a bird's nest," Bonacorso instructed, showing the class how to arrange the oil, salt eggs and an extra yolk in the center and use the prongs of a fork to "pull the flour in" without making a mess. Once the ingredients were mixed enough to hold together, Bonacorso demonstrated how to knead the dough, working at it for about ten minutes.
"Roll from the center and after you roll it, pick it up and roll it again. Really put energy into it. You'll feel it in your shoulders," she said, adding that when the dough is smooth and elastic, the kneading is complete.
Next, Bonacorso, explained that the dough must rest for at least an hour, but up to four hours. Having spent the day preparing for the lesson, Bonacorso brought along dough that had already "rested" and demonstrated the art of rolling it out.
"Don't use much flour on the counter when you get started," Bonacorso warned. "Keep rolling until it's thin enough that you can see your hand through it," she added, as she switched from a large rolling pin with handles to a longer, narrower one that was versatile to manipulate the edges of the dough.
Once the pasta dough was rolled out to Bonacorso's satisfaction, she  began to cut it into shapes. "Some people save the scraps for soup," she suggested.
With the help of a pastry wheel and dough scraper, Bonacorso transformed the dough into something more familiar-looking to novice cooks, all the while rattling off options for shapes and purposes the pasta.
"This could be a lasagna sheet. Or pappardelle, which is wide noodles," Bonacorso explained, holding up a sample.
In her ever-patient manner, Bonacorso began to cut pasta for ravioli, sprinkling in tips and tricks acquired over decades of practice.
Lastly, as the GHS Cardinal Cooks kitchen filled with the aroma of biscotti, which Bonacorso had mixed, rolled and popped into the oven to bake during the first half hour of the class, she began to stuff the ravioli with cheese filling — ricotta, grated Parmigiano, eggs, parsley, grated Parmiggiano-Reggiano cheese and salt & pepper.
As the students' eyes grew wide with anticipation of the promise of delicious ravioli, homemade sauce and biscotti, Bonacorso lifted the boiled ravioli  from the boiling water with a tool called "a spider."
The last half hour of class was dedicated to enjoying the delicious pasta with Checca sauce.
Afterward students munched on Bonacorso's biscotti, which was flavored with orange and glazed, while Bonacorso shared her secrets for creating flavor varieties. For almond flavored biscotti, she recommends buying anise oil from the pharmacy and adding just a drop. For crunchier biscotti, Bonacorso recommends cooking and returning to the oven to toast after slicing.
Greenwich Adult and Continuing Education features Bonacorso's classes, billed as "Amelia's Kitchen Series," in their brochure (page 10), and allows students to sign up for individual sessions rather than the entire series. The classes are held on Wednesday nights from 6:30pm to 8:30pm.
The next class, "Lusciously Delicious Baked Casseroles," is set for Wednesday, March 19, and students will learn to make baked Penne pasta with prosciutto and fontina cheese, chicken 'n spinach pasta bake, and double chocolate chunk cookies.
The final class, entitled "Extraordinary Chicken Dishes," on March 26, Bonicorso will teach how to make honey chicken kabobs, braised chicken thighs with button mushrooms and peach ice cream.
Bonacorso is the author of Amelia's Kitchen: Mangiare a Casa, which is available to order on Amazon. To register for Bonacorso's classes call Greenwich Adult and Continuing Education at (203) 625-7474.  Peruse the spring brochure online (Bonacorso's series is on page 10).
Bonacorso's classes typically enroll to capacity. However, she is also available for private classes for adults and children.
Anyone wishing to subscribe to Bonacorso's newsletter is welcome to email her at [email protected] with a request.
__________________________________________________________________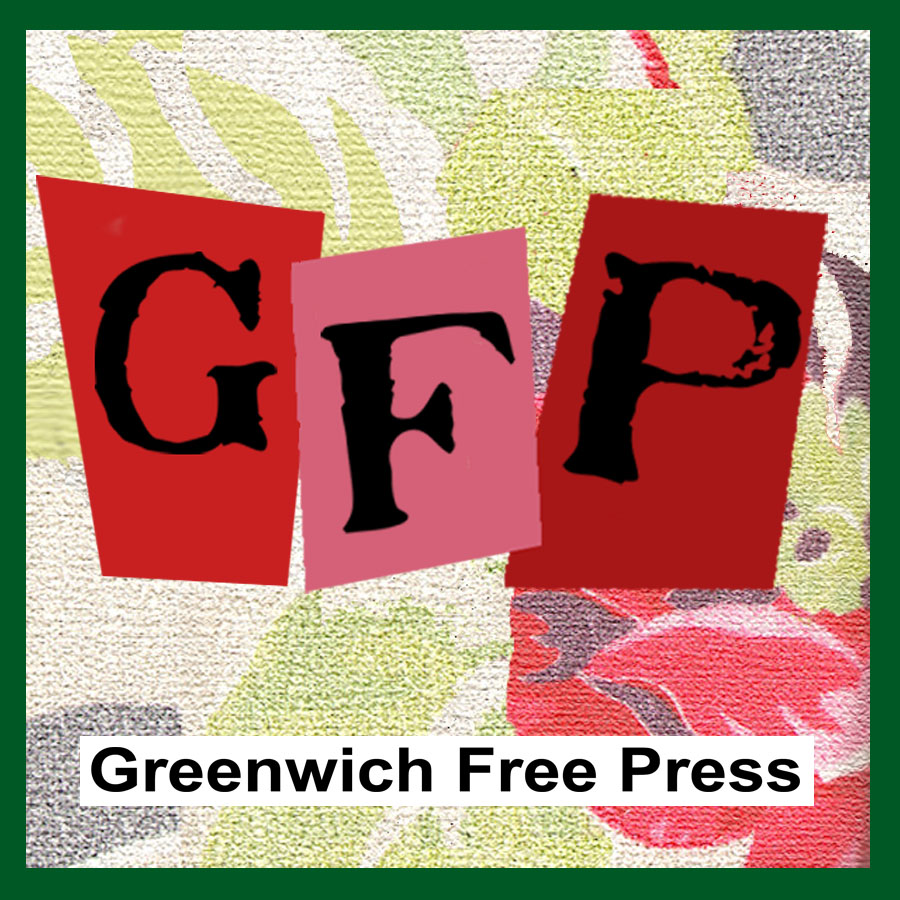 Email news tips to Greenwich Free Press  editor [email protected]
Like Greenwich Free Press on Facebook.