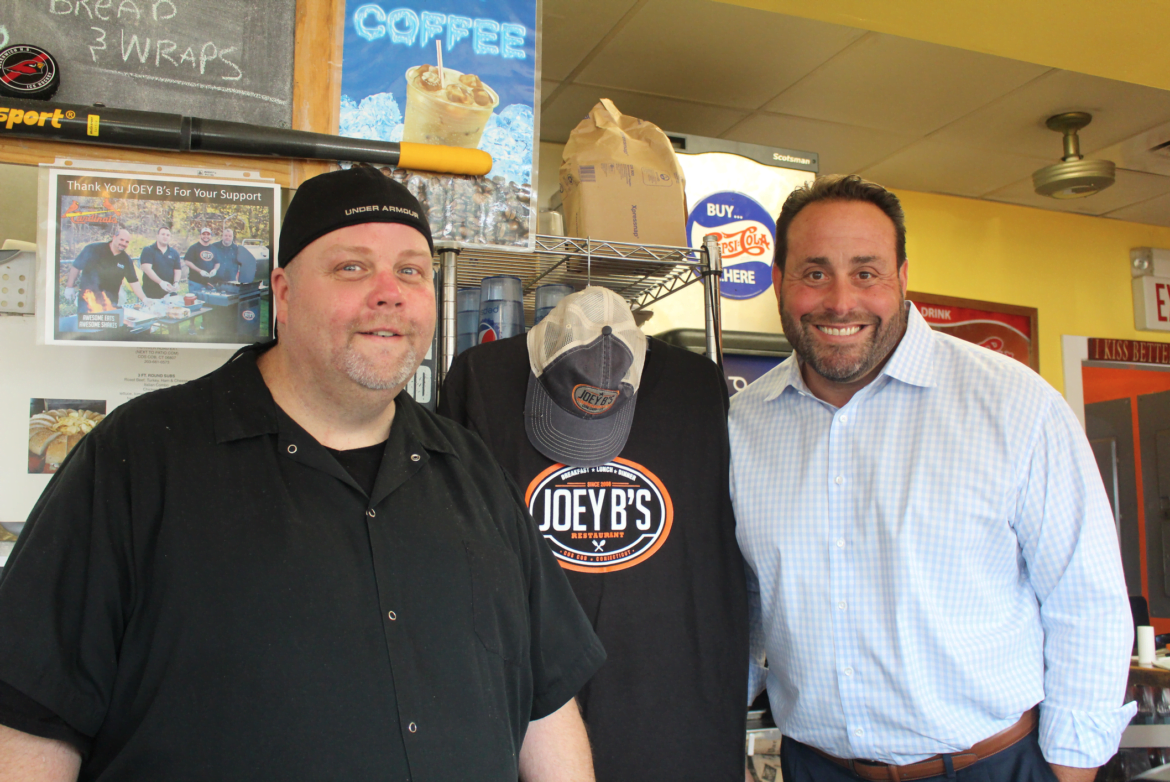 Every morning at 6:00am, Peter Gasparino, better known simply as Pete Gas, is the first customer at Joey B's in Cos Cob where his childhood friend Joey Champagne greets him brightly, having been there himself since 4:00am.
Today, the Greenwich native lives on Long Island, but works in Greenwich at WB Mason, avoiding heavy traffic by driving to Greenwich before rush hour.
While many remember him from growing up in Greenwich, others know him from his three years of professional wrestling with WWE, where he was part of the Mean Streets Posse.
The unlikeliest of wrestlers, Gasparino grew up in Riverside, the youngest of three brothers. At Eastern Middle School and Greenwich High School he stuck to football.
It was the poundings he'd endure from his older brothers that might have given an inkling of the opportunity at WWE that would come.
"If I got hit and cried, or showed it bothered me, then they weren't going to stop," he said.
And while the Mean Street Posse, with their connection to WWE through the boss's son Shane McMahon, didn't endear them to the likes of Adam "Edge" Copeland or John "JBL" Layfield, it was an ability to always smile and never complain that did.
Long before the Mean Street Posse were invited to try out their shtick in the WWE ring, they were close as members of the Greenwich High School football team.
Off the field, their shenanigans were abundant.
At Joey B's, Pete and Joey Champagne debated at lunchtime with customers about the night before Halloween. "Mischief Night or Hacker's Night?" Gasparino asked.
"Hackers," Champagne replied.
"Mischief Night," several customers said in unison as they munched on burgers and fries.
"Oh we got in some trouble," Gasparino continued, hinting of picket fences and mailboxes that were casualties of high school joyrides.
In his book Looking at the Lights: My Path from Fan to a Wrestling Heel, Gasparino writes, "We'd shoot each other with BB guns, drive in Shane's Corvette convertible through the snow with the top down, just whatever dumb thing we could think of doing. That's where the idea of the Mean Street Posse came from."
In the book, a page turner full of memories of Greenwich and his once-in-a-lifetime opportunity in the WWE, one particular escapade involved a green Lincoln that Shane borrowed from the McMahon family's maid back in 1988, when fake IDs were common and bars in Port Chester were open after bars like Casey's on Greenwich Ave had closed.
The teens drove the commandeered Town Car down the highway at 80 mph and took turns climbing onto the roof, holding onto the windshield wipers for dear life.
Beyond the outrageous pranks, fights and running from police, in many ways, Gasparino's childhood in Greenwich was like others in town.
His memories include the GHS senior prank. "People took cinder blocks and cement, and built a wall outside Bella House," he recalled.
Then there was the night of June 28, 1983 when the Mianus bridge collapsed.
From his bedroom in the Gasparinos' Riverside home, Pete said he'd never forget being woken up by the sound of the collapse.
"I was in my bed sleeping and hearing a loud bang. I woke up and heard sirens, but still didn't know what happened," he recalled of the time that the only social media was the telephone. "And the traffic! What a nightmare, to get anywhere in town would take an hour."
Of his core group of high school friends, Gasparino said that rich, Greenwich kid image simply didn't fit. Of the friends, only Shane came from money.  Leinhardt's father ran a family upholstery business. Gasparino's father, lost to cancer at just 55, worked as a police officer and later as a plumber. Though the roads were not paved in gold, Gasparino was offered 40 full scholarships to college, choosing to attend UConn at Storrs.
After college, Gasparino was working for Lightnin Productions, when that once-in-a-lifetime opportunity presented itself. The rise to fame came quickly.
He said the spoiled rich kid personas and outfits of khakis and sweater vests translated to characters that the crowd loved to hate.
"It was 'the attitude era' and the crowd was  always on their feet," he said.
Personally, Gasparino said a turning point came when he arrived to perform at WWE, and fans were there waiting with homemade signs bearing his name.
"Whether they love you or hate you, they care enough to get a piece of oak tag and take the time to make a sign about you. That means you're connecting with the people in a big way," he wrote in his book.
Of the moment he realized he was a star, he wrote, "There we were, sitting in the front row, and behind us were several players from the New York Giants. Now I'm a huge football fan, so I'm pointing them out like there's this start or that star; meanwhile, they start pointing at me. They were like 'There's Pete Gas! There's Rodney!' It was cool as hell."
The Mean Street Posse, which benefited from the addition of professional wrestler Joey Abs, thrived in the heyday of WWE during "the attitude era," despite neither Pete nor Rod having been wrestlers. The Mean Street Posse was constantly met by cheering crowds.
A 1999 match between the duo of Leinhardt and Gasparino versus "The Stooges," Pat Patterson and Gerald Brisco is unforgettable.
"They were legends in the business," Gasparino said of The Stooges. "At the time they were in their late 60s, and Rod and I were supposed to be two punk kids from Greenwich, so people wanted to see us get beat. That is the highest rated 15 minute segment in cable for wrestling."
"Vince gave us a chance. People assumed we were riding Shane's coat tails, but with Vince, business is business, and we got the reaction from the crowds," Gasparino recalled, adding that for the same reason, when it was over, it was over.
"No one else will get this opportunity. It was lightning in a bottle," he recalled of his WWE years from 1999 to 2001. "We made the most of it."
Gasparino's book, which he co-authored with Jon Robinson, Looking at the Lights: My Path from Fan to a Wrestling Heel, is available on Amazon and at Barnes & Noble.
---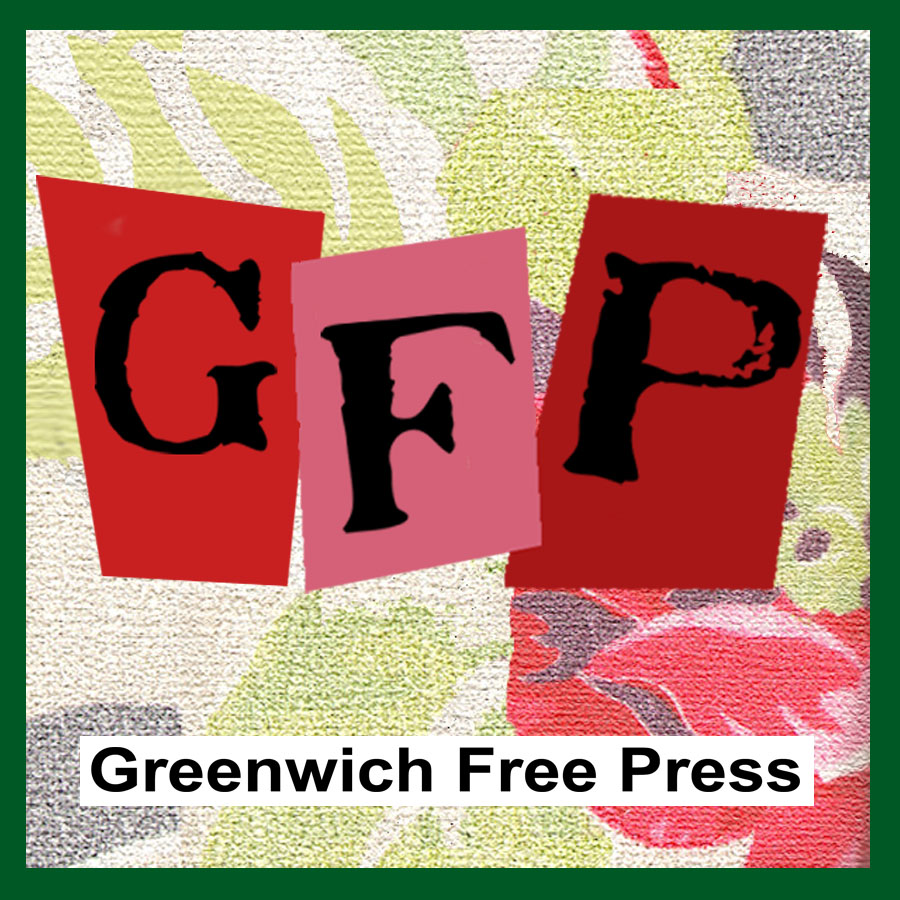 Email news tips to Greenwich Free Press editor [email protected]
Like us on Facebook
Subscribe to the daily Greenwich Free Press newsletter.