Don't miss this rare opportunity to meet legendary cartoonist at the C. Parker Gallery this weekend. See his latest paintings of many animated favorites: The Beatles -Yellow Submarine and Cartoon Series, The Rugrats, The Jetsons, Smurfs and more!
Ron Campbell has worn many hats in his career spanning over 50 years; producer, director, animator and director – and has come to Greenwich to show his latest paintings  – a rare and special treat.
He not only will he display his animated works, which are original paintings and limited edition giclee paintings and prints, but will share his memories of his long and winding road through animation.
These works are timeless examples of his creative style capturing the essence of many beloved cartoon characters. All works are for sale at various price points, Ron will personalize his art for you (adding a name of a child, for instance) and supply a certificate of authenticity with his colorful, and collectible signature, and a little whimsical doodle.
In the 1960's, the Beatles game to America and shaped not only music but also an entire generation. Campbell animated the Beatles film "Yellow Submarine" and the Beatles Saturday morning cartoon show – what a colorful and mind-blowing experience it must have been!
Campbell worked with King Features on the American animated television series featuring the fanciful and musical misadventures of the popular Fab Four not only as animator but " I worked on the layout, storyboarding, voice and music," he explains. The series was a historical milestone as the first weekly television series to feature animated versions of real, living people.
Looking for something to do after retirement, Ron stumbled on eBay one day, and on a whim, sketched "The Rugrats" and placed it on the site for sale. To his surprise, it sold immediately for six hundred dollars, and retirement was very short lived.
Ron says with a chuckle, "they are just fun to do," and "now they have turned into a monster." The demand for his original works is enormous, and he finds himself exuberantly painting everyday from his studio in his home in Phoenix, AZ.
As a young boy in Australia, Ron spent countless Saturday afternoons at the movies. The first hour, before the main feature (which he remembers as Roy Rogers), cartoons were shown for a full hour. He describes " I thought the characters were behind the scenes." Once he learned they were drawings, he resolved himself to the study of animation saying ' I am going to do that."  Other choices at the time could have found him in the army, or flying aircrafts.
He completed two years of formal training and knocked on the door of a local studio looking for work, only to be turned down numerous times. Compelled to become an artist, he finally landed the job, there was great demand for animation at the time.
Ron soon moved with his wife to Los Angeles and worked for Hanna-Barbera Productions (best know for The Flintstones, Yogi Bear, The Jetsons, Scooby-Doo and The Smurfs.) His Hollywood studio, Ron Campbell Films, Inc., produced and directed the animation for the Big Blue Marble, which won many awards including a Peabody for Excellence in Broadcasting and an Emmy for Best Children's Show of the Year.
Since retiring, Campbell has toured the world exhibiting and selling his art work.
Ron Campbell will be at C. Parker Gallery through Sunday, February 28.
C. Parker Gallery is located at 17 East Putnam Ave in Greenwich. The gallery is open Monday through Saturday from 10am to 5:30pm and Sunday 12pm-5pm. Tel. (203) 253-0934. www.cparkergallery.com
______________________________________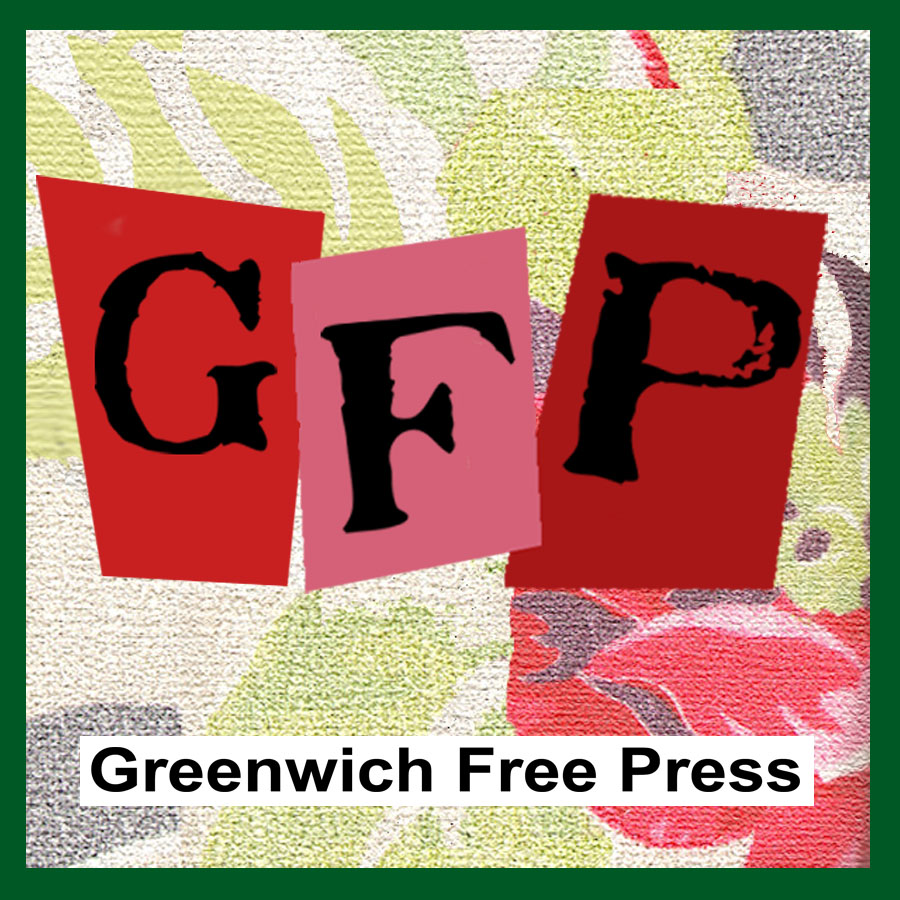 Email news tips to Greenwich Free Press editor [email protected]
Like us on Facebook
Subscribe to the daily Greenwich Free Pressnewsletter.