Painter and photographer John Ferris Robben exhibited a retrospective painting show at the Greenwich YMCA on Thursday night. The one-night-only show was well attended by friends, family and fans of the man known for his photos, but who is equally passionate for painting.
Robben, who graduated Providence College in 1986 was a Photography major before becoming a Painting major.
After college, Robben worked as a Ford model, working in New York, Connecticut, Boston, Milan and Tokyo.
Robben, who wears many hats, including that of Officer Asphalt, said that his painting and photography passions actually dovetail beautifully.
"Painting is so much alone time," he said on Thursday night at his one night exhibit at the YMCA of Greenwich. "Photography is really, really social. It's great to have balance and do both."
Robben's longtime friend Jacques Guillet said he admired how Robben creates original colors for his acrylics.
"He creates the colors himself, and sometimes, in addition to being tactile, you feel you can actually eat them like candy," Guillet said, adding that he'd like Robben to add scent to his tactile paintings. "I've been encouraging him to find a flavor."
Among the guests at the painting show were Robben's daughter Bailey, home from college for the summer. Bailey featured several of her own paintings in her father's show.
Robben, who dressed in a fedora marked "PRESS" and a painted floor length robe, said, "The robe is an extra way to show off the paintings." Indeed, the white robe was an extension of the artist's canvas.
With a nod to his alma mater, Providence College – a Roman Catholic University where the friars in their habits are hard to miss – Robben described himself as "the art Pope."
As the evening wore on, Mark Zelenz and Steve Hanson provided musical entertainment and Prosecco flowed. For more in Mr. Robben's paintings, check out his website John Robben Studio.
---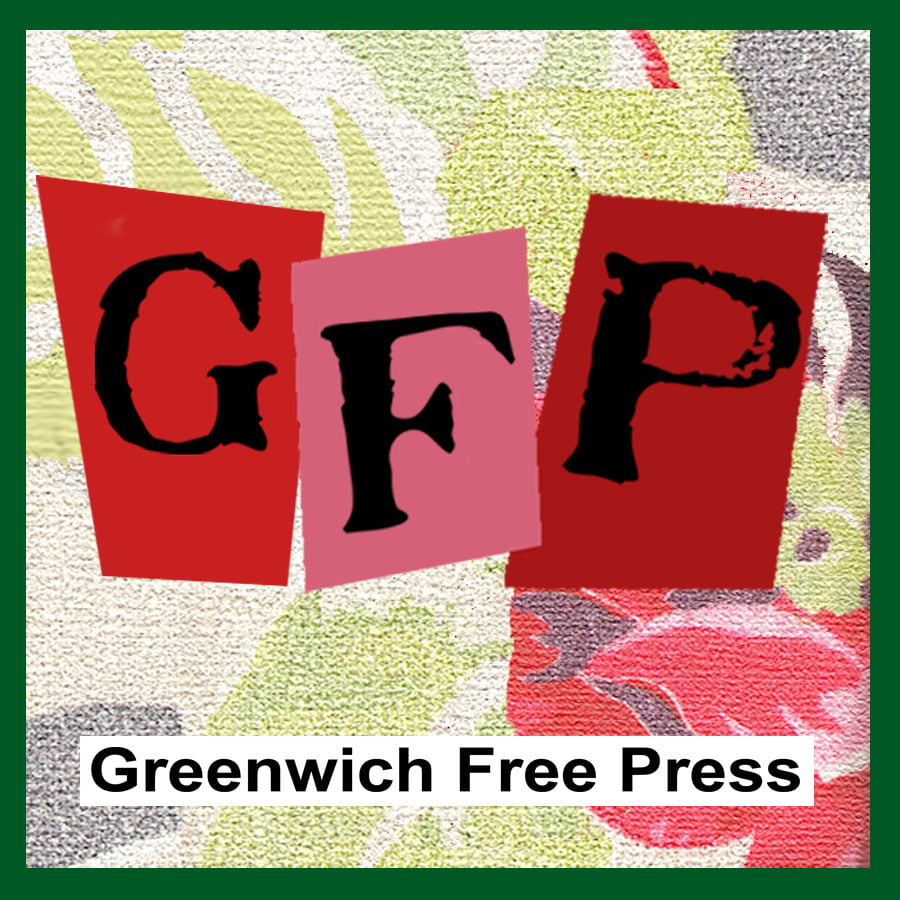 Email news tips to Greenwich Free Press editor [email protected]
Like us on Facebook
Subscribe to the daily Greenwich Free Press newsletter.