Four years ago, Tina Pray gave scuba diving a try while on vacation with her boyfriend Joe Lockbridge. She was immediately hooked. She and Joe found they could enjoy diving without going on vacation when they joined the Maritime Aquarium at Norwalk dive team. In fact, they volunteer to dive into the shark tank on a regular basis.
On the other side of the tank walls, aquarium patrons had a chance to  learn about sharks and how they are misunderstood creatures. "The purpose of the shark dive is to educate, inspire, entertain and inform people about the importance of sharks in Long Island Sound their place in the ocean ecology," said Charlie Adams, who lives in Greenwich and volunteers at the Aquarium. "We also want to dispel myths about sharks being man eaters and killers."
And while sharks aren't the menacing creatures portrayed in the movie Jaws, Tina explained the meaning of a tickle stick. The extended T-shaped pole is handy just in case there's a need to give a shark a little push, though none of the dive team could recall ever having to use one.
In fact, they agreed it is the Trigger Fish that has the potential for a nibble or a bite.
"Sharks are attracted to bright colors – red and orange especially," Tina explained, noting that Saturday was the first day in a year since the sharks last saw Santa in a red dive suit.
At about noon, dozens of families, mostly with young children, squeezed onto the carpet outside the shark tank in anticipation of a surprise visitor.
Charlie Adams encouraged the children to look up at the top of the tank where they saw Santa lower herself into the submerged platform and wait for the sharks to circle to the opposite side of the tank.
When the area by the platform and the viewing window below were clear of sharks, Pray dove to the bottom of the tank where children screamed with delight. Cameras and phones clicked and flashed, and everyone took turns posing with Santa on the other side of the glass.
It was fitting that Tina's children, Parker (17) and Natasha (20), had their photo taken with Santa. They became interested in ocean ecology and Long Island Sound when they were little and visited the Aquarium with their mom.
The Maritime Aquarium is located at 10 N. Water Street in Norwalk. Find them on Facebook or follow on Twitter @MaritimeAqua
The aquarium's Shark-diving Santa will appear on most Thursdays, Saturdays and Sundays in December. Click for details.
In other areas of the Maritime Aquarium, guests had a chance to touch and hold crabs and check out the entries in the annual Lighthouse competition.
See also:
Cos Cob Woman Featured in Norwalk Aquarium Lighthouse Contest
---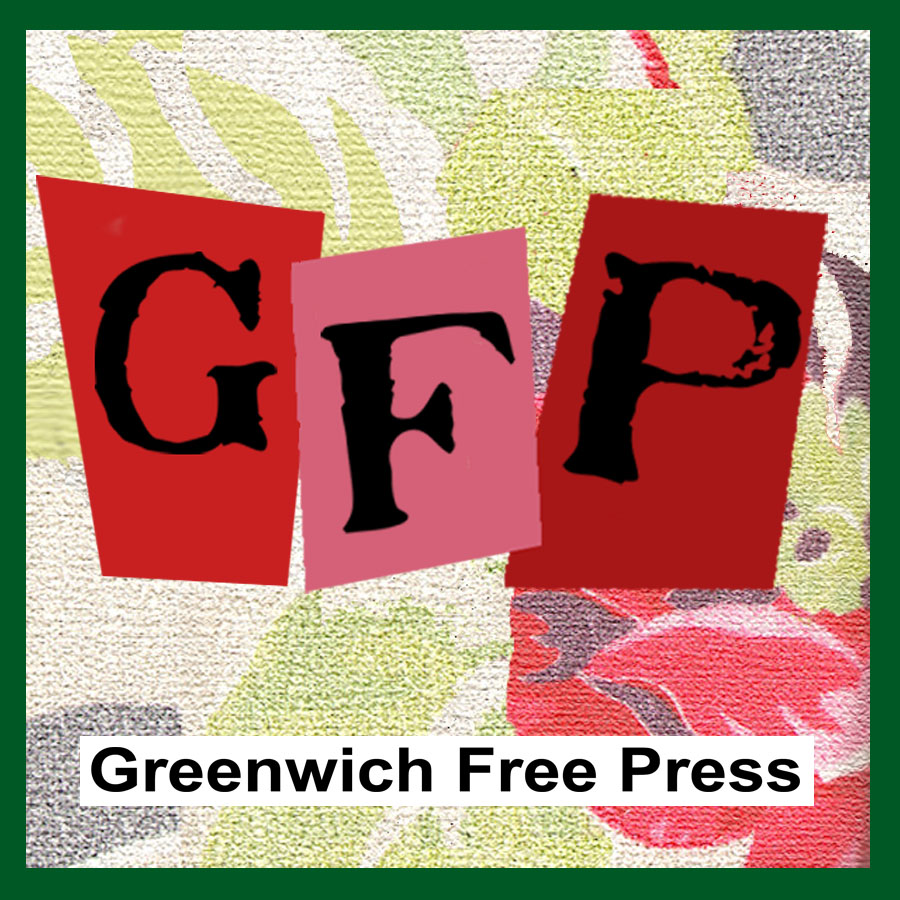 Email news tips to Greenwich Free Press editor [email protected]
Like us on Facebook
Subscribe to the daily Greenwich Free Press newsletter.