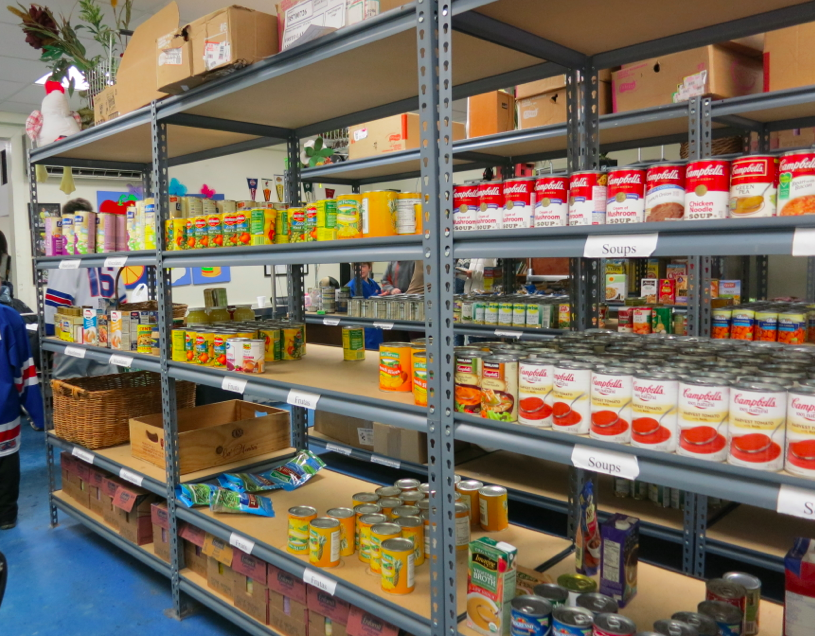 In light of the rapidly changing Covid-19 situation, the Board of Directors of Neighbor to
Neighbor has decided to cancel the 45th Anniversary Spring Luncheon Benefit on April 1, one of the organization's most important fundraisers.
Now more than ever, children, families and older adults need support. Because of Covid-19, the people the organization serves at their Food Pantry are at extreme risk because of loss of income and increased food insecurity, and Greenwich Scouting cancelled their annual Scouting for Food Drive that benefits Neighbor to Neighbor.
Still, Neighbor to Neighbor is committed to providing food for families, and anticipate a significant increase of neighbors needing assistance with food.
Neighbor to Neighbor hopes Spring Luncheon Benefit ticket holders will be willing to donate their purchase price as a 100% tax free donation, especially at this critical time.
Upon confirmation of your generous donation, they will provide a revised tax form. To request a refund or designate it as a donation, ticket holders should contact Susan Maher at Neighbor to Neighbor (203) 622-9208 during business hours, Monday – Friday, 9:00 – 5:00.
Neighbor to Neighbor is providing more food to more people in Greenwich in a safe, healthy distribution process. Please consider donating today. Because Neighbor to Neighbor buys in bulk, every donated $1.00 = $2.50 of food.
Please note: Neighbor to Neighbor has halted collection and distribution of clothing for the duration of the Covid-19 situation to limit the potential of transmitting the virus which remains  active on clothing for several days. The food pantry will remain open.
Neighbor to Neighbor is an independent 501c3 non-profit organization that helps to improve the lives of financially challenged Greenwich residents with access to nutritious food, clothing and basic living essentials in an atmosphere of kindness and respect. They offer an ongoing selection of fresh meat, eggs, canned goods, produce, whole grains and milk. Additionally, they can provide new or gently used clothing. Individual clients have been recommended by social services or another organization and come to Neighbor to Neighbor by appointment. Hunger and food insecurity impacts many people in town. 20% of residents lack the income needed to cover basic necessities. 28% of Greenwich Public School students qualify for free or subsidized lunches. Experiencing food insecurity at a young age can have lasting effects on children's development, health and well-being, especially if families have to choose between food and medical care. Providing proper nutrition benefits our community in so many ways. When individuals thrive, an entire community can thrive.
Neighbor to Neighbor provides for families and individuals through donations from individuals as well as food and clothing donation drop-offs. They accept canned goods and groceries as well as gently used clothing, bedsheets, diapers and small household items. Donation Tax receipts are available at time of visit. Local businesses and non-profits partner with the organization to sponsor off-campus drives for food, winter coats, diapers, new toys at the holidays, gently used prom dresses, and backpacks filled with school supplies.