The 7th Annual Greenwich High School Thanksgiving Food Drive and Penny Wars fundraiser House competition is on!
The event kicked off on Monday and runs through Friday Nov 17th at 3:15pm.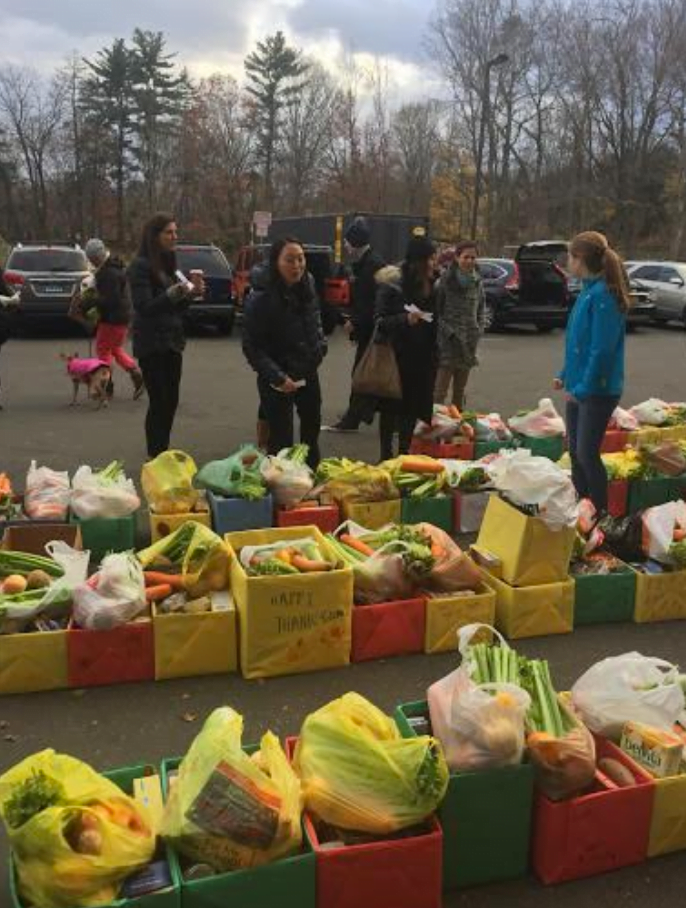 To help those less fortunate, the GHS Roots & Shoots Club has set a goal to collect food donations and raise enough money to provide full Thanksgiving meal baskets to nearly 150 families in the Greenwich community.
All left-over items will be donated to the Neighbor to Neighbor food pantry.
Money raised from the Penny Wars fundraiser competition will help pay for fresh turkeys, butter, fruits, and vegetables.
Delivery Day Information: Meal basket deliveries will be made after school on Monday, November 20 (meeting at the South Loading Dock at 3:30 pm, subject to change).
Parents affiliated with the school (along with teachers and former teachers) who would like to volunteer to drive or help on delivery day, please fill out this form (click here) or contact Kathy Mendez ([email protected].ct.us), the Roots & Shoots Club Advisor.
Penny Wars Fundraiser: Collection bins/jugs for Penny Wars will be located in each House office during the school day and in the middle of the Student Center during each lunch block from 11/6-11/17