A newly formed group called GalvanizeGrassroots.com held an event at Central Middle School on Sunday for rising college students to prepare them for a rise in intolerance and anti-Semitism on college campuses. There was much discussion of the campaign on many campuses called Boycott, Divestment and Sanctions, "BDS," which panelists said intimidates pro-Israel students.
The panel included two current college students: Grace Rubin who founded a pro-Israel group at Wesleyan University called Cardinals for Israel, and Journalism/Media studies major Anthony Berteaux from San Diego State University. A third panelist was Luke Moon of The Philos Project.

The moderator, Rachel E. Klein, executive director of Hillels of Westchester (HOW) said most of the campuses she works with have a Jewish population of less than 10%.
"Most of the work we do is not just with Jewish students, but to promote positive campus climate," she said. "Call it intimidation. Call it threats, trash talk. It has many names. It comes in many forms, but it all has the same goal: to exclude, marginalize and disenfranchise."
Klein described a growing apathy and acceptance of hateful, intolerant speech and actions. She said that any vulnerable or marginalized population can be substituted for the behavior she sees targeting the Jewish students on campus.
"A generational shift toward liberalism has cultivated environments where progressive thinking and expression of self are paramount. That's awesome. Yet colleges and universities haven't figured out their role when it comes to ensuring all voices can be heard equally.

A vacuum has emerged where the loudest voice is allowed to overrun any differing opinions." – Rachel E. Klein, executive director of Hillels of Westchester "HOW"
During the conversation about hate and anti-Semitism on the college campus, Wesleyan sophomore, Grace Rubin talked about her disappointment at having seen an apartheid wall be erected at her school in time for admitted students week.
Ms. Rubin, who she became interest in the Holocaust and World World II after reading Night by Elie Wiesel when she was just seven, said she'd gone on to write a paper in college one about why the US didn't get involved in World War II sooner.
"What I discovered was that the American Jewish community was advocating to open our doors to refugees. It's a little too familiar now," she said. "The United States government was not interested. There was the idea of isolationism and the American people were uninterested in going to Europe and getting involved in another world war."
Rubin said she founded a pro-Israel advocacy group on the Wesleyan campus, which she described as extremely liberal. "I am very liberal person," she said. "But, often times at my school I feel like a Republican because my views on Israel are to the right of many of my peers."
Anthony Berteaux, who born in Japan, said his family background fueled his activism.
"I'm Japanese on my mother's side, but my dad is both Japanese-American and Black-American. When I came to the US, I talked to my Japanese side of the family about what it was like to live in the internment camps. It was shocking to me to hear the anti-Japanese racism that was happening during World War II. Stuff like like 'Japs go home' and Japanese people being blamed for Pearl Harbor bombings," Berteaux said. "To hear, even after the internment camps closed, there was still anti-Japanese racism, that sometimes my family couldn't go to restaurants and sometimes they were denied service at certain places."
"In situations of injustice, we can't take oppression as normal," Berteaux said. "What I see on campuses is that Jewish students are blamed for the actions of the Israeli army, and that issues of racism toward Asians or Anti-Semitism toward Jews are forms of oppression that don't matter," Berteaux said, adding that Jews and Asians are viewed as model minorities whose oppression is discounted because they are 'model minorities.' "They have become successful, are super smart, occupy elite positions and have assimilated into white society into white supremacy."
"Growing up in Japan I never met a Jew. The first Jewish person I met was in college. Before I met her, I had a negative caricature of Jewish people.  I didn't think positively of Israel, and was engaged in what people call the Boycott Divestment Sanctions movement which aims to de-legitimize and boycott Israel on college campuses," he said. "When I met my Jewish roommate I realized how ignorant I was about Jewish people and ultimately about Israel."
Mr. Berteaux said his life was changed during a trip with the Anti-Defamation League to Israel with other non-Jewish student leaders.
Berteaux said that after the trip, his duty as a social justice activist was "to speak out against the false information on campus that Israel is a racist, white supremacist, apartheid state, when the reality on the ground is much more nuanced." Berteaux said he is still pro-Palestinian and believes Palestinian people deserve self-determination, but that the situation is complicated and nuanced.
Panelists were asked for specific advice on how Jewish students headed to college might protect themselves from intolerance.
"Take care of yourselves because college students are the biggest demographic for anxiety and depression," Berteaux said, adding that he recommends visiting Israel. "Be proud of your Jewish culture, heritage and community."
"Israel Apartheid feels like hell, but it's only one or two weeks," Rubin said.
Mr. Moon recommended developing relationships with people from groups with differing opinions. "It's harder for people to criticize you if they know you," he said.
Ms. Klein said no campus is immune from gender inequality, racism and anti-Semitism. "Don't be a bystander," she said.
Representatives from several organizations were introduced after the panel discussion including: The Anti-Defamation league (ADS), Alums for Campus Fairness (ACF), American Jewish Committee (AJC), American Israel Public Affairs Committee (AIPAC), Committee for Accuracy in Middle East Reporting in America (CAMERA on Campus), Israel on Camps Coalition (ICC), StandWithUs, Students and Parents Agasint Anti-Semitism on Campus (SPACA).
See also: "Galvanize" Plans Panel Discussion on Culture of Hate on College Campuses
---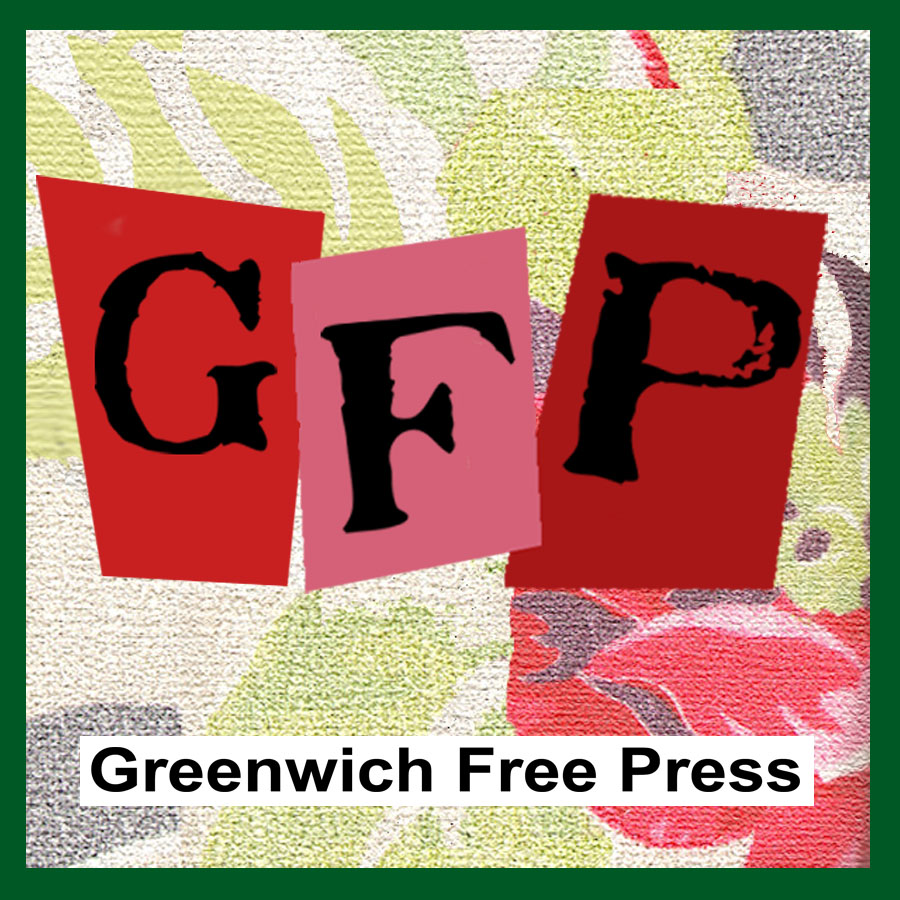 Email news tips to Greenwich Free Press editor [email protected]
Like us on Facebook
Twitter @GWCHFreePress
Subscribe to the daily Greenwich Free Press newsletter.