By Leslie Yager
Everyone who knows Kathy and John Augustin of Augustine's Farm, knows that Kathy has a soft spot for animals and that Farmer John likes to pretend not to.
"Dinner!" Farmer John likes to joke when Kathy rattles off the names of various breeds of chickens.
Kathy hates to send the old roosters to the axe and keeps them in a section of the greenhouse, where they are safe and happy.
Last July, Kathy sent away for 30 chicks from Murray McMurray Hatchery in Iowa. When they arrived she put them in in a brooder with a special heat lamp to keep them warm.
After Labor Day, Kathy moved the chicks into a cage inside the hen house, so they would be separate from the existing birds to keep them safe. The plan was for the longstanding residents to acclimate to the newcomers.
"On a mild, sunny day I opened the gate and they spread out and mixed with the grown ones," Kathy recalled. "Ten days later all was well. There were no 'pickers'."
Then, one morning Kathy checked in on the hen house and noticed one bird had was lying down. She said there was no blood and she didn't think the other birds had targeted her, as we all know where the term "pecking order" came from.
"She was lifeless," Kathy said of the bird she named "Ricky."
Kathy brought Ricky to her vet, Dr. Pisciotta at Rye Harrison Veterinary Hospital in Rye, but he couldn't find anything wrong.
An x-ray showed no broken bones. He gave her a steroid shot and a week later there was no improvement. Kathy returned to Dr. Piscciotta a week later and he gave Ricky another shot.
Kathy, all the while, kept Ricky in the farmhouse where the down-on-her-luck bird kept the company of Farmer John and the house cat "Heidi," until then the only one allowed to share Farmer John's favorite chair.
About a week after the second steroid shot, Ricky finally pulled herself up and resumed walking.
And she walked. And she followed Kathy all around the house. Up the stairs. Down the stairs. Into the car for trips to the supermarket, where she rides shotgun.
Kathy said she recently returned to the parking lot to discover curios shoppers gathered around her car beholding Ricky sitting in the passenger seat. "Did you know you have a chicken in your car?"
Ricky has made a full recovery and sleeps in the farmhouse with the Augustins. In the morning she lays an egg in Farmer John's wing chair, which he normally only shares with Heidi, the house cat.
Ricky's eggs come in wonderful colors including green, and make a nice Easter thought.
Kathy is insisting that Ricky will return to the hen house, but Greenwich Free Press is hoping she stays in the house since she is more like an egg laying dog than a chicken. She likes to be petted and likes human company. She's almost pretty.
In the meantime, Ricky loves to follow Kathy and John around the house.
Recently Ricky kept lunch guests entertained in the Augustins' kitchen, where her food and water are setup in the corner as if she were a dog.

Araucana — "The Easter Egg Chicken"
To be precise, Ricky is an Araucana, known for laying exotically colored eggs. Named after the Arauca Indians of central Chile, they can still be found in the wild in the Amazon basin. Kathy's book on chicken breeds explains that "While there is some dispute over how it arrived in the UK, tales of blue egg layers surviving shipwrecks in the Hebrides abound and Araucanas are still popular in the Scottish Islands."
Araucanas have fairly upright stance with ear-tufts and crest and virtually no wattles; they are adaptable to confinement, do not show aggression, and do well free range."
Araucanas are nicknamed "The Easter egg chicken" as their eggs can range from blue to khaki to pink!
In the US, Araucanas are "rumpless," which means they have no tail.
Watch this space for updates on Ricky.
Related Story:
A New Twist on Easter Eggs: Freshly Laid Eggs from a Greenwich Farm
________________________________________________________________________________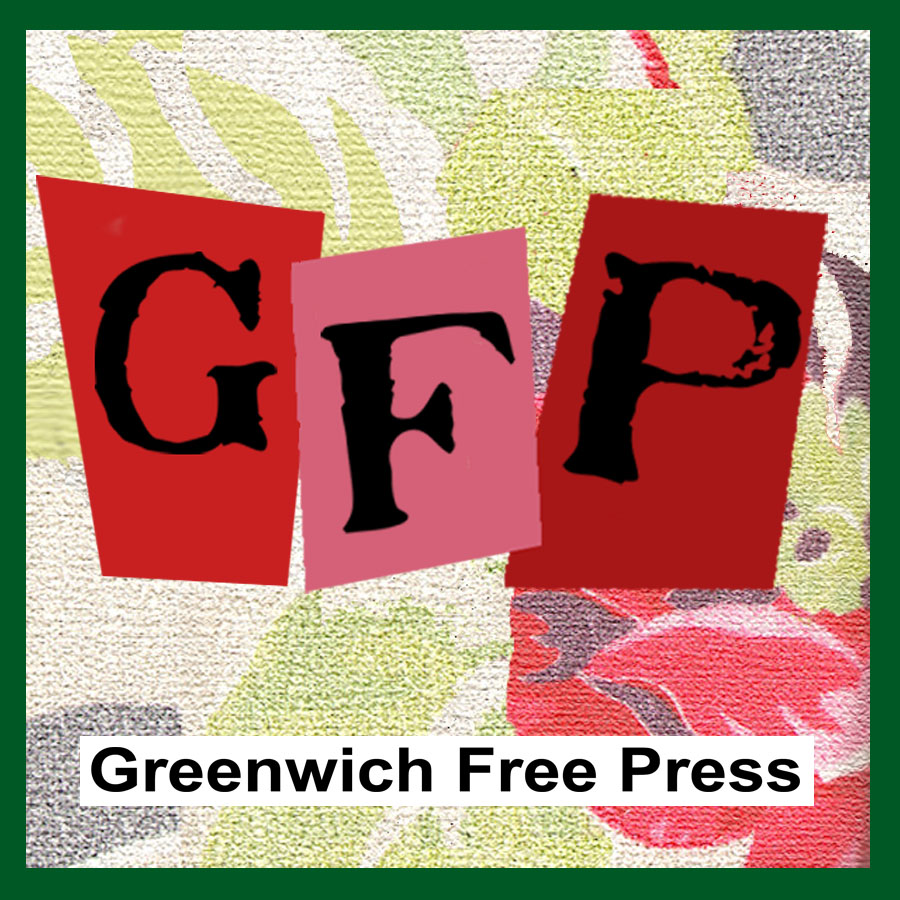 Email news tips to Greenwich Free Press  editor [email protected]