Greenwich Library will present a four week series of Mindfulness Meditation beginning Tuesday, August 2 from 2:00-3:00 pm in the Meeting Room.
Instructor Jim Bandler will teach participants how to use the practice of meditation to increase awareness and to live in the present moment without self-judgment. Each class will consist of part lecture, part question/answer period and a period of meditation. Attend just one, or all four classes.
Mindfulness was originally taught by the Buddha some 1,700 years ago and was made popular by the author, lecturer and MIT scientist Jon Kabat-Zinn in the 1990s with his seminal book Wherever You Go, There You Are. Kabat-Zinn has been practicing mindfulness for 47 years. In 1979 he began teaching mindfulness through meditation to people suffering from chronic pain and illness, a program that is now used in more than 700 hospitals worldwide.
Greenwich Library instructor Jim Bandler has been practicing meditation for over 25 years and has taught at many hospitals and universities.
Since 1967, over 1,500 studies have been conducted by over 250 independent research institutes showing Mindfulness Meditation to be clinically effective for the management of stress, anxiety and panic, chronic pain, depression, obsessive thinking, strong emotional reactivity, and a wide array of medical and mental health related conditions. The most recent studies involve school children and how mindfulness can improve the educational environment and individual performance.
The four classes will take place on 8/2, 8/9, 8/23, and 8/30. (No class on 8/16.) Participants may attend one session or all four. No previous meditation experience is necessary. No registration is required and walk-ins are welcome.
This event is open to all at no charge and will be held in the Greenwich Library Meeting Room. For more information, please contact Sandra Chan, Health Librarian at schan@greenwichlibrary.org or 203-625-6549.
Stay up-to-date by subscribing to Greenwich Library eNewsletters such as Music and AuthorsLive at www.greenwichlibrary.org/enews. Follow Greenwich Library on Twitter @GWLibrary or find us on www.facebook.com/GreenwichLibrary.
---
The Greenwich Library system consists of the Main Library and its Byram Shubert and Cos Cob branches. The mission of Greenwich Library is to provide exceptional resources, programs and services that promote the joy of lifelong learning and discovery, and to offer a welcoming place for people to gather and share experiences. With 1,400 programs and events per year, the Library seeks to serve as the cultural and intellectual crossroads of the community. Greenwich Library has a total circulation of about 1.5 million, the highest reported in Connecticut. Greenwich Library was recently named a five-star library by Library Journal for the seventh time. Greenwich Library is located at 101 West Putnam Avenue in Greenwich. Cos Cob Library is located at 5 Sinawoy Road in Cos Cob. Byram Shubert Library is located at 21 Mead Avenue in Greenwich. More information is available online at www.greenwichlibrary.org or by calling 203-622-7900.
---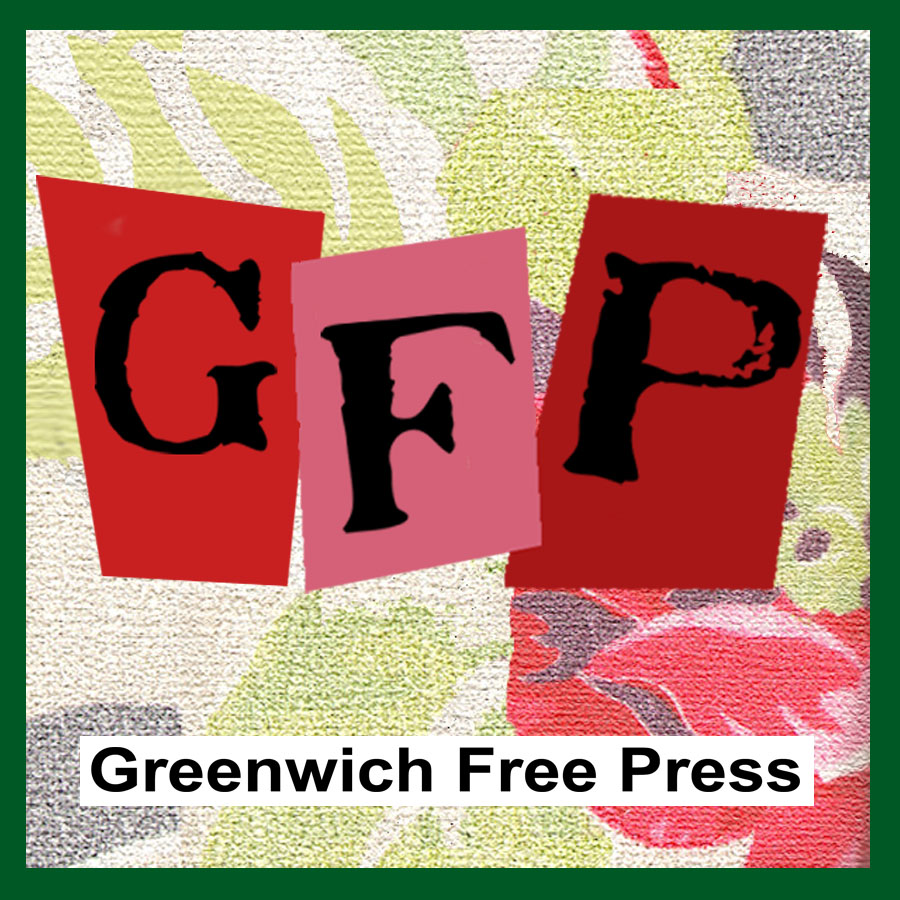 Email news tips to Greenwich Free Press editor Leslie.Yager@GreenwichFreePress.com
Like us on Facebook
Subscribe to the daily Greenwich Free Press newsletter.