In early December, audio/video systems designer Art Powers Jr. held a reception for his new retail concept – an audio and video store in an art gallery – on Mill St. in Greenwich.
Powers did so to give local artists a new opportunity to share their work, and for those who appreciate fine audio, video and "whole house automation," a new resource. Art and Sound Gallery promotes local artisans, fabricators and artists, and presents the link between sight, sound and spirit to visitors.
In keeping with the store's concept, Art & Sound Gallery will change its founding exhibit, and on April 3, from 6:00-8:00 pm celebrate a new collection with an opening reception for The Big Picture: A Group Photography Exhibition.
"People who visit our store will experience a blending of the visual, environmental and aural art available to them as whole house custom audio and video solutions. Our displays by local artists are a hallmark of our business and creating special gatherings to celebrate them is a great way to bring together the community. Everyone is welcome," said Powers, a sculptor, avid motorcyclist, musician and home audio expert.
Powers has worked for 35 years in his family's high-end custom home audio and video integration business.
Art & Sound Gallery features audio and video products including Sonos wireless components and accessories, Madera handcrafted loudspeakers, turntables and home audio products (handmade to order in Tarrytown, NY), Tavish Design high-end vacuum tube audio equipment, Master & Dynamic premium earphones and headphones, planter speakers by Madison Fielding and nationally known brands not typically found in chains or big box stores.
Art & Sound Gallery's new exhibit, The Big Picture, presents an array of local artistic talent. The exhibit will open with a reception on Sunday, April 3rd from 6:00-8:00pm.
The show features a range of photographic forms from digital photography, mixed media photo-collage, photographs printed on glass, metal and canvas to silver gelatin prints. While the content of the images have great variety, many of the photographs showcase people and places in and around Greenwich and the surrounding areas. The exhibit is intended to bring people together to celebrate the community and the creative arts, and also to help foster connections between artists and area business owners. The Greenwich photography exhibit at Art & Sound Gallery is curated by Art and Sound's director of community outreach and curator Audrey Nefores and will spotlight the work of the following:
BARBARA O'SHEA – Influenced by Dorothea Lange and Diane Arbus, O'Shea's photographs have appeared in Greenwich Magazine, Greenwich Time, New York Daily News, New York Newsday and other publications. She has exhibited at juried shows and won numerous awards.
ANNE FRIDAY – Known for her evocative images capturing the essence of nature, humanity and the journey that is life, Friday brings to her work a candid perspective and a casual grace, transforming common objects into meaningful images and capturing the beauty of people, places and the environment. Her award-winning images have been widely published.
LESLIE YAGER – Greenwich Free Press editor and founder Leslie Yager has lived in Greenwich off-and-on since 1979 when her family moved to Lyon Farm. Among her talents, Yager is an accomplished photographer for GFP and her own portfolio.
BILL LAVALETTE – Bill graduated from of The NY Institute of Photography where he earned many awards for his keen eye and darkroom skills in portrait photography. Bill is currently shooting landscapes using high dynamic range imaging and other photographic techniques including long exposure. His most recent honor was having one of his photographs selected from a field of thousands for the 2015 Friends of Gettysburg calendar.
KEELIN DALY – Daly, marketing director at Abilis in Greenwich, is a former staff photographer for Hearst newspapers, who now works as a freelance photographer. She has been published in The Wall Street Journal, The New York Times, The Los Angeles Times, USA Today and in various international publications.
ALEXANDRA BOGDANOVIC – When she's not capturing urban images, Bogdanovic enjoys beach photography, automotive photography and travel photography. The activity is yet another creative outlet for Bogdanovic, an award-winning author and award-winning journalist.
JULIE DIBIASE – DiBiase captures things as they are, imperfect and unadorned yet stunning, revealing quiet beauty that may not be evident. Her subject matter ranges widely and she works across photographic mediums, including her unique silver gelatin prints. Her work has been featured in Serendipity Magazine, among other publications.
SANDRA WALKER – An award-winning photographer, Walker takes photos from nature—photos from near and far. Using light and color to guide her lens, Sandra finds inspiration for her vistas and florals from her travels, as well as from her own backyard.
DENA MASTRANGELO – "As an observer of life, my mission is to capture moments that will uplift the viewers of my work." Mastrangelo is Director of Human Resources at Family Centers – a non-profit family services agency located in Greenwich, Stamford, Darien and New Canaan.
PAT WAGNER – A student of photography, Wagner began to focus on her craft after a life changing surgery ended the pursuit of a previous career. Her subjects include landscapes, animals, sunsets, and storms and their aftermath in and around neighboring Rye Brook, NY.
BRIAN LEE ALBERT – Weston based multi-dimensional artist from the Bronx, Albert's work has been shown at such venues as The Sculpture Center (NYC), Socrates Sculpture Park (NYC) and Kampnagel Fabrik in Hamburg, Germany. His work is also featured in numerous books and magazines and is part of a number of prestigious public and private collections.
RICHARD MULKERIN – A professional photographer and owner of RTM Images of Greenwich. Mulkerin has contributed photographs of the natural environment that conjure dark and mystical worlds.
KAREN POPP – The advent of smartphone photography and its photo editing applications opened a world of endless possibilities for Karen. Recently, her subject matter has been the town of Greenwich. "I am very fortunate to live in a place where inspiration is found right outside my door," Popp said.
GEOFFREY NICHOLS – The Greenwich-based photographer counts among his subjects the designs, machinery and novelties of eras gone by and has captured award-winning images of retro facades, classic cars and antique amusements.
THE CHUG GROUP – Four years ago, four Greenwich residents began walking outdoors as part of their morning exercise and started finding coins in various locations. "The randomness and surprise of finding these shiny objects of value fascinated us. We started documenting our finds by photographing them in their settings, seeing in them a symbol of energy, faith, history, survival, and beauty."
DAVID LLOYDS – Greenwich-based photographer David Lloyds is both a local design builder and race car driver, and his images spring forth from both pursuits.
MARY TREHAN – Greenwich-based photographer Mary Trehan is the event photographer at the Stamford Museum and Nature Center, and her passion is wildlife photography.
ROSALIND SCHNEIDER – "Digital Fusion" paintings result from the capture of a video frame using computer technology as a starting point. Schneider's images are then realized through hands on manipulation. The surfaces are transformed by drawing, acrylic and glass particle collage creating a luminous translation that speaks to its moving image origin.
THOMAS MISISCO – Art & Sound's founding exhibitor is the Greenwich-based abstract artist Thomas Misisco. Thomas employs the use of vivid color and an eye for interesting shapes, often found in his paintings, in his photography as well.
Art and Sound Gallery is a hybrid retail concept created by the Art Powers Design Group where high-end audio and video products and services are presented within an art gallery environment. This unique space is a little bit of paradise for both art lovers and discerning fans of home entertainment.
See also:
Art & Sound Draws a Crowd to Gallery Opening Featuring Paintings by Thomas Misisco
---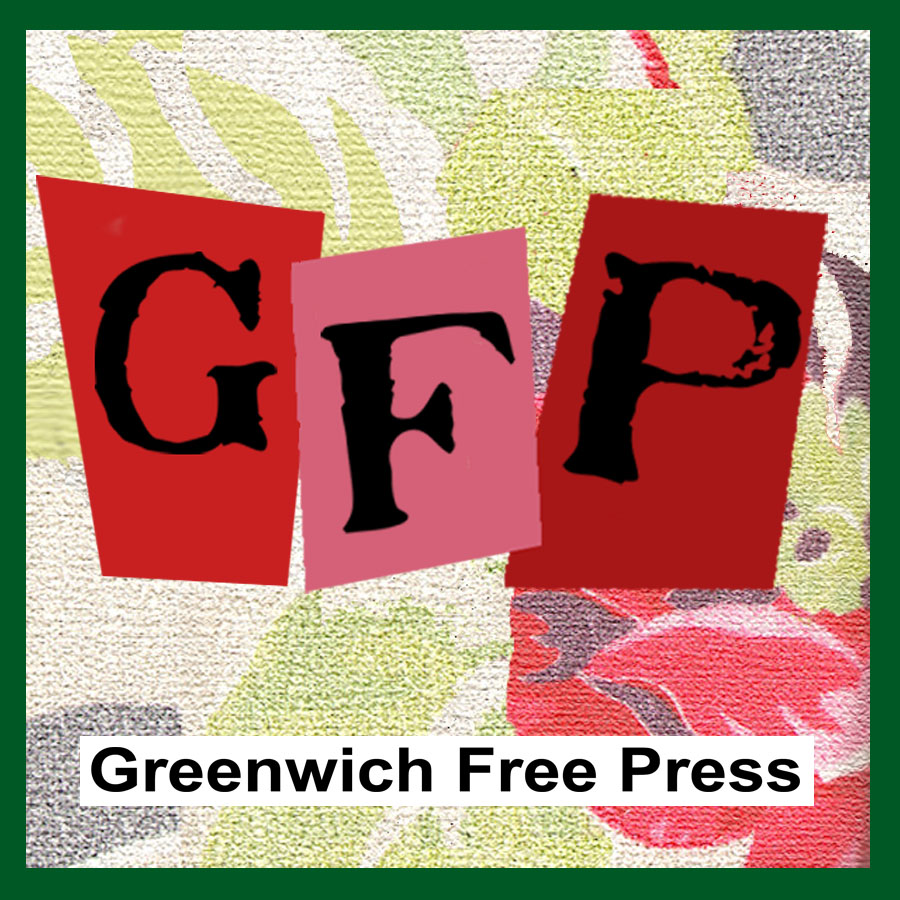 Email news tips to Greenwich Free Press editor [email protected]
Like us on Facebook
Subscribe to the daily Greenwich Free Press newsletter.