Greenwich High School Innovation Lab students exhibited their projects on Wednesday night at the Bruce Museum. The gallery doors burst open at  6:30pm to receive floods of fans who experienced art expressing "Opposition and Change in Self and Society."
A group of juniors' project, Peddling Poison was an informed criticism of the government's response to the leaded gasoline crisis. The students – Samuel Baird, Lucas Brien, Alexandra Cid, Nicolas de la Sierra, Andrew Nanai, Evan Pey, Tyler Rozmus, Isabella Sampedro, Courtney Swift and Jessica Toscano wrote about how leaded gasoline was made to combat engine knock, but came with a litany of health consequences and exposed the population to widespread lead poisoning, which results in brain damage, kidney damage, and cardiovascular damage, and impacts the IQ levels and learning development of children.
According to their research, teeth of children in the 1970s confirmed that children with higher lead levels were more likely to be unsuccessful later in life. "Lead poisoning is also very difficult to treat and takes years to lower lead levels in blood.  They learned that advertising played down the negative effects of leaded gas even as people protested its sale and researchers sought to prove it was detrimental.
Thhis led to the creation of the EPA and the Clean Air and Water Act in the 1970s. Leaded gas wouldn't be officially banned in the US until 2008. "While the government's responsibility is to protect citizens, a blind eye was turned for many decades to protect corporate interest," the students wrote. "Although the government wold eventually address the crisis, it would not be until leaded gasoline had already done almost a century of damage to people of the US."
GHS sophomore Kaija Tschaker's project "Classifications of Love" invited people to place a heart anywhere on the display board to signify the importance of acceptance and love. "Our world is based on the subjection of people into categories when, at the end of teh day, we are all human," she wrote. "We are all capable of loving one another and accepting each other despite our external differences."
A group of juniors who were just four years old when Hurricane Katrina devastated the coasts of Mississippi and Alabama in 2005 studied how the media portrayal of Hurricane Katrina shaped the narrative for the country about what was happening in New Orleans.
The students wrote that the footage, description and coverage were controversial because black community wasn't portrayed positively.
The media continued to sensationalize the severe consequences of the disaster, focusing on the tragedy and crime without the balance expected of professional journalists who chose not to share the many stories of people helping people.
Liam Brinton's project, "Space Fodder," is a series of short, fictional journal entries written by Noah Adams, one of the first astronauts to be sent to Mars. In three entries, Adams explained why he chose to risk his life traveling through deep space and back, and what he knew could go wrong.
Liam said he has been interested in the Mars mission ever since NASA opened applications to potential explorers. "To me, space has a special draw, and Mars is particularly appealing because of how close it is. Because of my interest in Mars and prose, I decided to create a piece of writing, and I thought that the journals of a hypothetical astronaut on the Mars mission would exemplify what people take for granted."
Emanuel said many people know about light pollution but there are still many who don't. Light bulbs in general have many faults, which lead to disastrous consequences impacting the environment. His project shows that although light pollution may seem harmless, it has consequences for other species including baby sea turtles that don't make it to the sea, and nocturnal predators that can't hunt because of over exposure from light pollution.
Emanuel said that the International Dark Sky Association determined that near cities, cloudy skies are now hundreds, or even thousands of times brighter than they were 200 years ago.
William Taki's project, "Cards about Community" used playing cards to illustrate the challenges of acceptance. William said he is fascinated by the cardistry community, in which he found a community that is both diverse and accepting.
The community is a supportive environment; it welcomes everybody without concern for their background, race or ethnicity.
"This is because we create walls within our communities and make multiple small communities, which goes against what we need and want," he said. "We still have yet to accept one another fully, and, being human, we often avoid the unknown."
Sophomore Emma Olmstead's watercolor on canvas, "The Future," responded to the question, 'What change do you wish to see in the world?"
Emma's artwork illustrates the choice society makes about the future, in which the left side represents the clean, beautiful solarpunk world. "Or we can choose the right side with pollution and destruction," she said.
Emma explained that although society claims to value the environment, through their choices of products and services, people refuse to follow through on their beliefs. Human actions put the world on a path to destruction, but it is possible to reverse course by changing the way consumers choose products and services. '
Iven Zegers' project, "The Real Effect," reflected his interest in sports and the harmful effects of steroids, including yellowing of the skin, aching joints, bad breath, mood swings, nervousness and trembling.
He said stress can impact anyone from high school students to professional athletes. In his project used chemicals  to destroy vinyl records, representing the different sports records that are being destroyed by steroids.
James Mair  did his project on the dangers of Nuclear War using poster board,plastic melting beads, clay, spray paint, a vinegar bottle and homemade play-doh.
James said while studying the risk of a nuclear war he discoed threat the US has been on the rink of world destruction since the old war.
He said that the recent scare in Hawaii drove home how this fear is ever present, and how mutually assured destruction continues to prevail.
---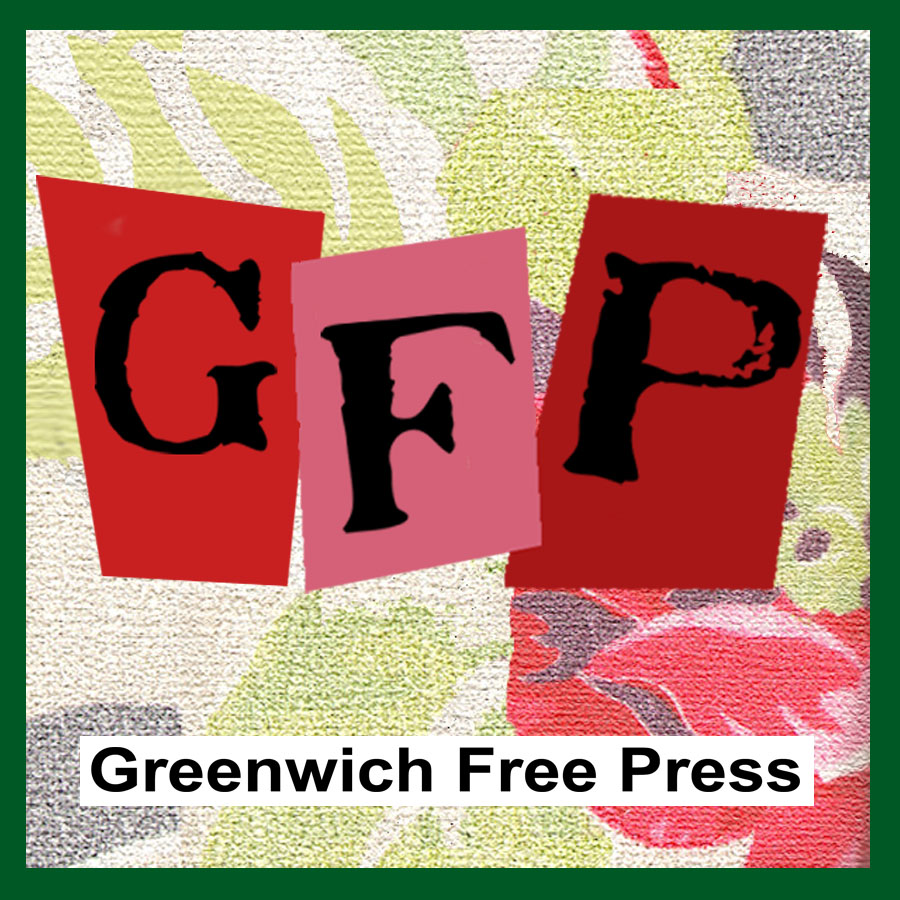 Email news tips to Greenwich Free Press editor [email protected]
Like us on Facebook
Twitter @GWCHFreePress