Emma Friedman was just five when she was given her first guitar and signed up for formal lessons. It wasn't long before she quit.
"I learned 'Ode to Joy' and 'Mary had a Little Lamb' and realized it was not fun," she said.
Seeking a more independent route, Emma turned to the internet to teach herself to play guitar.
"I studied the charts. I taught myself basic chords," she recalled. "Once you have around four basic chords, you can play almost anything."
From there, Emma was constantly was learning and improving, continuing along her self-taught course.
At Central Middle School, Emma recalled how Ms. Lipschutz gave her independence during guitar class. "I got to work independently in the hallway. It was great to have as much extra time to practice as possible."
Still, Emma is critical of her grade school and middle school self.
"I was an impatient little kid and I wanted to learn the things I heard on the radio and things I thought were cool," she said. "The first song I played was a very emo song called 'It Ends Tonight.'  I taught myself the chord changes."
Emma, who turned 17 on the eve of her performance at the 2017 Greenwich Town Party, said opening for Steely Dan, Alabama Shakes, the Preservation Hall Jazz Band, and Carolyn Wonderland was her biggest gig to date.

Though she fought of a case of nerves and had to "sing around her nose" due to a bad case of allergies, she said once she started to perform, the experience was pure pleasure. "It was the most fun I have ever had."
"It was surreal experience. I felt my career was starting. I was treated so professionally and with such respect. It felt so gratifying to get the same treatment as Alabama Shakes and Steely Dan."
Emma said that she is eternally grateful that the Greenwich Town Party took a chance on her.
"I applied via their website with a link to my Youtube channel," she recalled. "I had applied twice previously, so when I learned I was accepted, I cried with joy."
Emma said every time there is a rejection – and there have been many  – she has become stronger. Explaining the difference between the 'Walk of Shame' and 'Walk of Fame," she recalled the humiliating process of auditioning for X Factor and America's Got Talent, including an eight hour wait only to be cut off mid-song. "They cut your wristband off, and you're done," she said. "I have learned to handle stress and rejection."
Emma, who has attended the Masters School in Dobbs Ferry, NY since 9th grade, and now is a boarding student there, is a rising senior taking courses including the Psychology of Music and Music & Social Justice. She is also a member of an a cappella group.
"The arts program at Masters are phenomenal," she said.  In addition to her classes, she is doing an independent study on song writing and production.
Emma, who enjoyed performing in Rock the Clock at Julian Curtiss School, and later in the SuperShow at Central Middle School, both Directed by Anne Beaty, said she initially did a lot of dancing, but transitioned into singing and song writing.
"My first public performance was in the Central Middle School talent show. "I'm thankful I stuck with it because I look at old videos and see how bad I was," she said.
Emma said that since 7th grade, she has written about 50 songs, of which she would be willing to perform about 15 in public.
Some of her songs are available to listen to on Sound Cloud, and can be purchased on iTunes or Amazon. Emma said she joined BMI, a performing rights organization whose goal is to ensure artists are paid for their music.
"It's so no one is going to steal your stuff," she said. "And if someone else wants to license songs for TV or a show, or do a cover of my song, I get paid."
Emma recently recorded an EP, or extended play, which she said is bigger than a single, but smaller than an album. Over her March break she traveled to Threshold Studio in Hell's Kitchen and worked with a producer and engineer. "They talked to me about my vision," she recalled.  "I wanted to keep the human aspect."
Everything Emma recorded in the studio was played live as opposed to being digitally programmed. "It was fun, but it was exhausting. The days in the studio were 9:00am to 9:00pm."
Emma said she has enjoyed a great reception in Greenwich, and that people are sharing her songs with their friends and telling her they enjoy her music.
"I love getting Snapchats from my friends lip synching my songs," she said.
This summer Emma is headed for Boston for classes at Berkeley College of Music which she'd ideally like to attend after high school and major in songwriting.
"I'd like to pursue a career song writing for myself or other artists," she said. "As long as I make music and support my family  – I'm not looking for fame."
"I want to write music that matters and touch people," Emma said. "I know that songs can have an impact."
---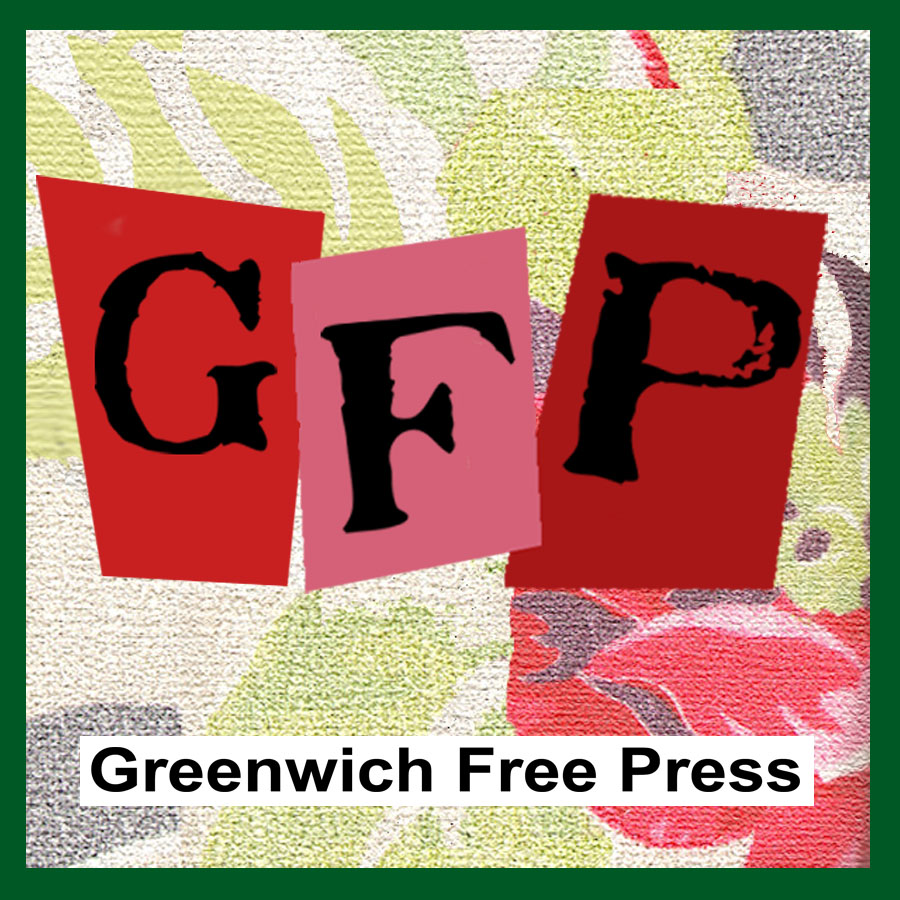 Email news tips to Greenwich Free Press editor [email protected]
Like us on Facebook
Twitter @GWCHFreePress
Subscribe to the daily Greenwich Free Press newsletter.