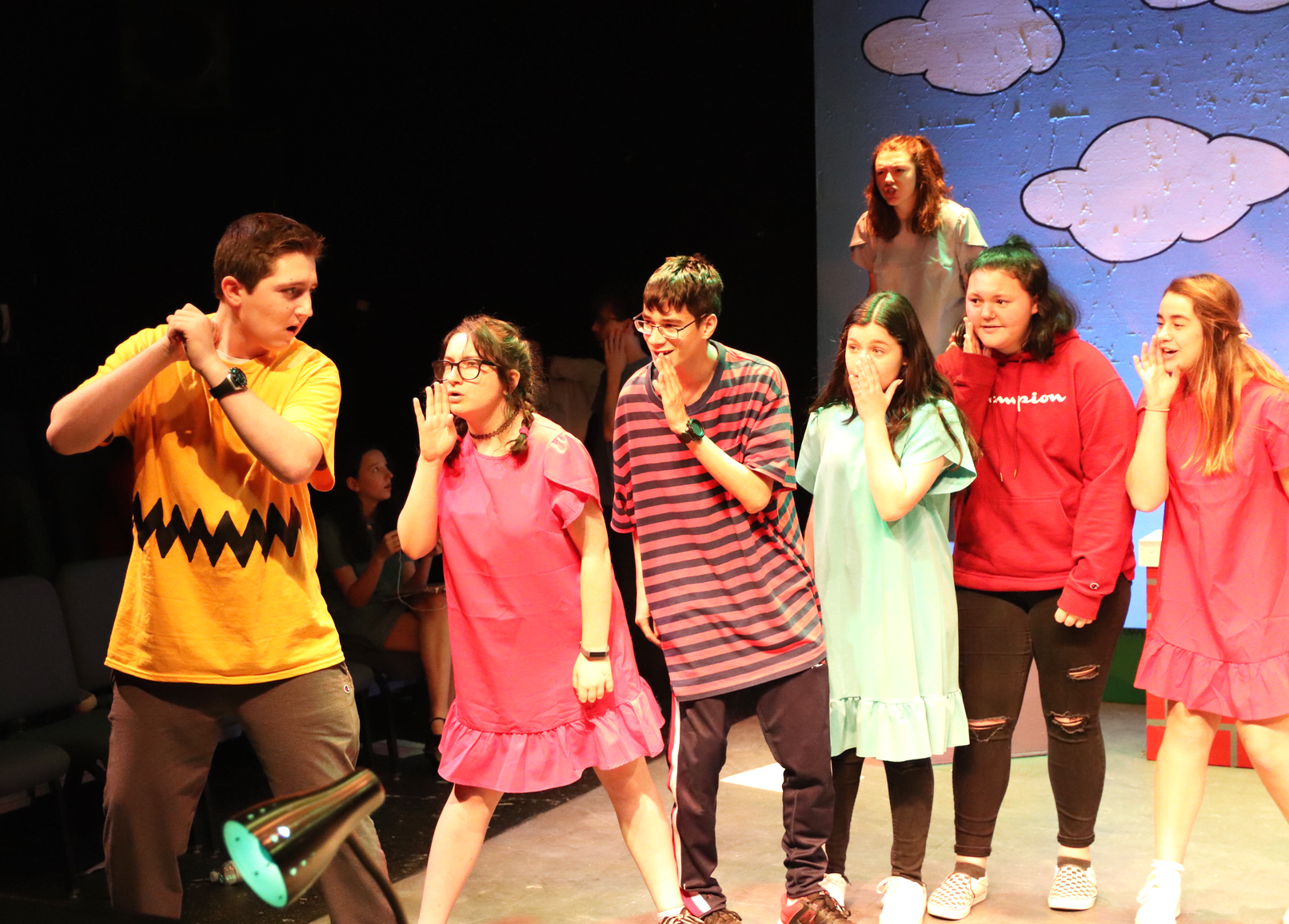 Charles M. Schulz would be proud. Greenwich High School's theater arts musical theater department's Broadway Musical Workshop will perform You're a Good Man Charlie Brown on December 11-14, 2019 in the school's Black Box Theater. Performances are at 4:30pm and 7:30pm. Tickets are $10 and can be reserved online.
The musical explores life through the eyes of Charlie Brown and his friends in the Peanuts gang who came to life in Schulz's beloved comic strip.
You're a Good Man, Charlie Brown was first staged in 1967. The musical comedy is based on Charles M. Schulz's characters Charlie Brown, Patty, Schroeder, Lucy, and Snoopy.
On Stage is an elective theater class that students are eligible to take repeatedly. Many students participate all four years at the high school. As a result, underclassmen learn from upperclassmen and have a chance to meet a variety of students. Also, members of department's Thespian Troupe 243 participate and help in a variety of aspects.
Charlie Brown cast:
Natalee Alicea
Sabrina Andrade
Julia Bayoumi
Annabelle Besgen
Leo Boksner
Jordan Bowbeer
Delilah Brien
Maya Chattoraj
Natalia Cruz
Aaron Cohen
Sean Cowie
Sabina Csak
Sofia Degani
Margot Delany
Kayla Estrella
Phebe Fabacher
Katherine Feldmeth
Stella Frankel
Jane Freyer
Destiny Gee
Emma Gioffre
Emma Goddard
Makenna Goeller
McMillan Graham
Alyssa Inness
Anna Keaveney
Dylan Keller
Rachel Kessler
Alexis Killeen
Lia Kleshchelski
Natalie Kraninger
Bryn Kummell
Jessie Larriuz
Olivia Legein
Jordan Libow
Rafael Lima
Michaiah Lopez
Kate Marchetti
Angelica Marin
Grace Marinelli
Emily Massam
Preston Merritt
Annie Mozer
Jordan Navarro
Julia Palone Aldarvis Gois
Angel Peralta
Harry Perlman
Kaycee Piro
Maggie Polistina
Missy Rabang
Erick Ramirez
Ashby Remak
Sophia Robertson
Erin Salvate
Sydney Samalin
Stella Santini
Avery Schauder
Joelle Singer Jensen
Maggie Ullrich
Maggie Tone
Gabriella Vilas Boas
Emma Wilson
Daniel Wnek