The bottom of Greenwich Avenue will soon buzz with a bit more creativity.
After five years on East Putnam Ave, Tiffany Benincasa's C Parker Gallery is taking up residence at 409 Greenwich Avenue, next to East End restaurant.
On Thursday, Sept 14, the gallery's grand re-opening is set for 5:30-8:00pm, and will coincide with the first day of a Beatles exhibition featuring  hand signed artwork by Paul McCartney, Ringo Starr, George Harrison and John Lennon, and an extremely rare artwork of the Beatles by Andy Warhol.
"We support the community and host a number of events," Benincasa said as workers scurried to add finishing touches to her new space.
Though the square footage is less than the former location on East Putnam Avenue,  the space at 409 Greenwich Ave is ideally located.
"Greenwich Avenue is still vibrant and supported by local families. For the cultural connoisseur, we're located between the Greenwich Arts Council and the Bruce Museum, and near all sorts of restaurants," Benincasa said.
The gallery is also a stone's throw from the Greenwich train station and benefits from heavy foot traffic.
"Everyone is talking about mom-and-pops giving way to corporate, but they're here for their branding and to have the address. We're the heartbeat of the community," Benincasa said. "I hope residents continue to support the local businesses. We bring a lot of energy to Greenwich and C Parker Gallery hosts all sorts of events, including many family events."
According to Benincasa, art buyers fall into several categories. "We spend a lot of time with people. Some of them have new homes they are decorating.  Some are whimsical and fall in love with a piece. And there are art collectors. They may want an original piece of art, and there are times when an amazing piece of art doesn't cost a ton of money."
Benincasa said there are times when visiting grand parents fall in love with a piece and have it shipped to Florida. Or, better yet, she said, they bring in their grand children to buy them a piece of art or to look at a show at C Parker Gallery, which, she said reminds her of her own introduction to the world of art.
"When I was 11, my grand parents brought me to New York City," she recalled. "They brought me to all the art galleries and took me to an art dealer and bought me a piece."
Opening C Parker Gallery was a lifelong goal of the Michigan native who studied liberal arts at Duke University.
"After college my dad said I had to get a job that could support me and live in a place that would be safe," she recalled. "I moved to New York City and realized I couldn't earn a living in the art world, so I got a job in finance."
During the 18 years Benincasa toiled away in finance, she collected art and visited art galleries. "I wanted to be an art dealer, and be more about service. I wanted to learn about what art means to people."
Benincasa and her husband moved to Greenwich in 1998. In addition to three children who attend school in town, the boisterous Benincasa household is full of rescue animals – nine chickens, two Border Collies, three cats and a rabbit to be exact. Amid all that activity, five years ago, Benincasa's dream became a reality.
From day one at C Parker Gallery, the mission has been to connect individuals and their families to art. Hence all the events that include children.
"I always tell the kids, 'There is a test on your way out,'" she said. "I ask them which painting is your favorite and why? Is it the texture? Is it the color? You're Letting kids fall in love with art."
The C Parker Gallery's Beatles exhibit, which coincides with Paul McCartney's concerts at Madison Square Garden will feature a hand-signed artwork by all four Beatles. There will also be a special Warhol piece of the Beatles.
The grand re-opening starts at 5:30. The show runs through September 24.
See also:
C. Parker Gallery: An Art Answer for Greenwich
C Parker Gallery is located at 409 Greenwich Ave. Tel (203) 661-0205
---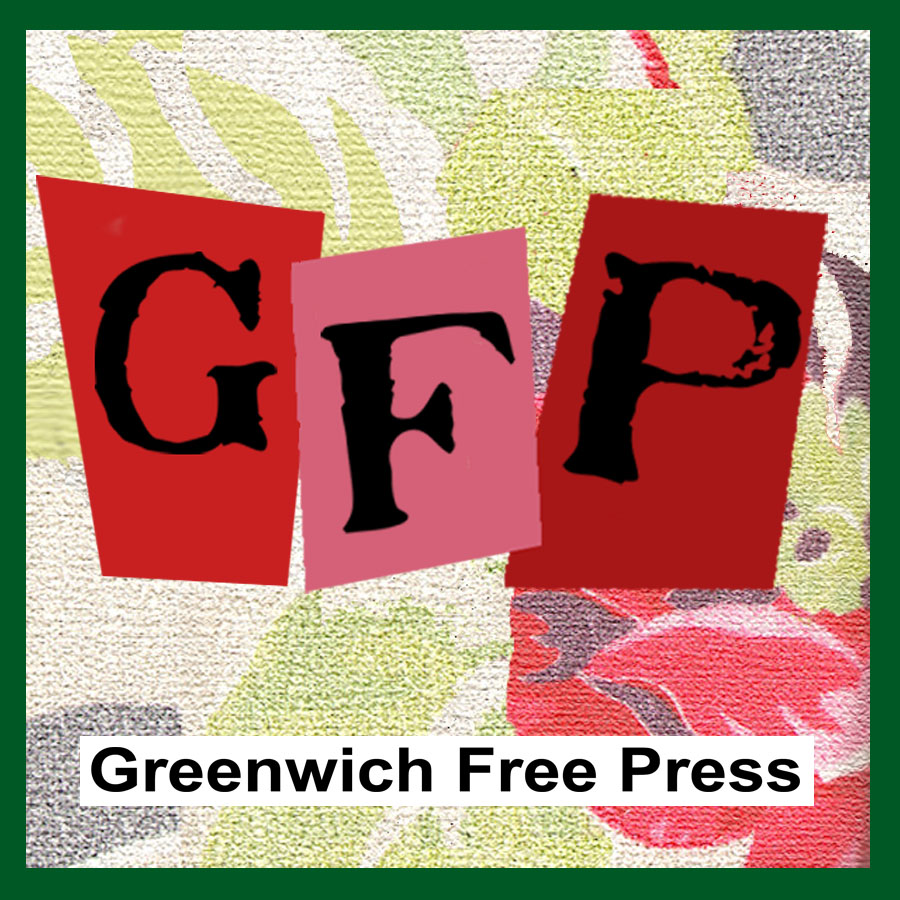 Email news tips to Greenwich Free Press editor [email protected]
Like us on Facebook
Twitter @GWCHFreePress
Subscribe to the daily Greenwich Free Press newsletter.