By Leslie Yager
Forget preconceived notions of stuffy art galleries. According to Tiffany Benincasa, principal at C Parker Gallery in Greenwich, whether a customer seeks to start a collection, match the drapes, or find a painting to fit a particular space in their home, she eschews a sales pitch as much as anybody.
"I've been cultivating a collection for over twenty years. I am passionate about art," said Benincasa whose goal is to establish herself as Greenwich's go-to resource for art, a place to start a conversation.
Indeed, Benincasa's Gallery, located at 17 East Putnam Ave is as welcoming as it spacious. When she and designer Anne Vlad greet guests, absent is dreaded once-over at the threshold of some Greenwich establishments.
"If people are looking for a piece of art, whether it's decorative or it's an investment, we'd like them to have a conversation with us," Benincasa said, adding that as principal she has over 1,000 pieces in her inventory.
Before opening C Parker Gallery a year-and-a-half ago, Benincasa dealt art privately based from her home. "I'd let people live with the artwork for a week and see what it looked like in a space, how it felt," she said, describing the soft approach that has become her trademark.
"The art should make you happy," Benincasa said, referring to a favorite painting in her home as an example. "It's a small painting of a nude. She's taking her socks off. She's not particularly attractive, but each time I pass her in the upstairs hallway she makes me smile."
Don't Leave Your Kids on the Sidewalk
Benincasa doesn't flinch at the sight of children in her gallery. Having worked in finance for many years, Benincasa is also a mother of three — Katie, 6; Charlie, 9; and Chris, 11 — who attend Stanwich School.
"We take them to all these museums. We put art history in our schools, we teach kids about art but we don't let them experience art in this sense," Benincasa said after mentioning how many parents offer to have their kids wait outside on the sidewalk while they browse.
Benincasa welcomes children in her gallery and chats with them about subjects, colors and textures. "I always quiz them," she said. "At the end of their visit I ask them what was their favorite and why."
Becoming a Fixture in the Local Art Community
"When I started it was fine art investment grade," Benincasa said, describing the early days of C Parker Gallery. "Then I used the retail space to promote local artists and get involved in the local art community, bringing in events and letting artists show their work."
Recently C Parker Gallery was the venue for a Peter Max-themed fundraiser for Adopt-A-Dog. "You never know what you'll find in here," said Benincasa, who is also on the Greenwich Arts Council Advisory Board.
"As Long as We Help them Get to the Right Answer, Then We Win"
"I made every penny that built this gallery," Benincasa said. "Anyone's money should be treated with the same care," she added, explaining that she makes no presumptions as to a person's budget.
Describing the process of helping a customer choose the right piece, she said, "I'm indifferent. Whether it's the works in my inventory, whether it's artists we have as agent or whether it's artists we have in our network that we can help source for them. Sometimes they'll come in and say, 'I love this artist. Can you help me find them?' and as long as we get to the answer, we win."
"We don't put prices on anything in here," Benincasa added, explaining that this approach allows visitors to explore and discover what they genuinely like. If the price doesn't fall within someone's budget, she is happy to suggest a similar artist's work that might be more aligned to a particular budget.
"I'm not a gallery influenced the artists I represent. I want people to love the pieces that they pick," Benincasa said.
"Peter Max just launched this new collector series. Nobody has it," Benincasa beamed. Yet, while true to her theme of treating everyone equally, the Peter Max collection is hanging right next to the work of a local artist.
C Parker Gallery is located at 17 East Putnam Ave in Greenwich.
Tel. (203) 253-0934
Like C Parker Gallery on Facebook.
________________________________________________________________________________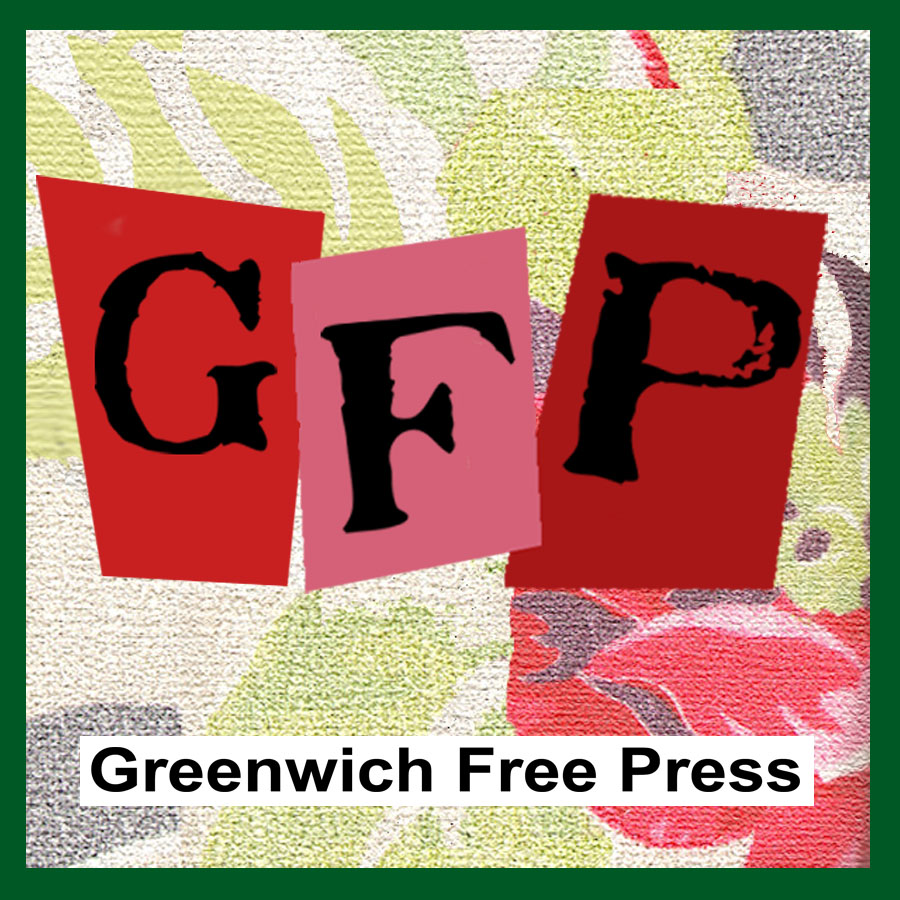 Email news tips to Greenwich Free Press  editor [email protected]
Like Greenwich Free Press on Facebook.