Meet Tim Passaro, executive chef at Little Pub in Greenwich. Passaro, whose youthful look betrays his experience, is no stranger to hard work in the kitchen. That said, he enjoys coming to work with fresh ideas every day. "I'm doing what I love, here with great people," Passaro said recently at Little Pub.
Passaro joined Little Pub owners Daneen and Doug Grabe when the couple opened their first Little Pub in 2009 in Ridgefield. Prior to that, he worked at the Grill & Bar in Trumbull for 14 years. "I worked my way up from salad guy to chef," he said, adding that growing up in Bridgeport, it was understood that everyone pulled their weight.
"There was no money laying around. The three of us kids all worked," he said, adding that he's been working since the age of 14.
"My dad worked at Bridgeport Machines and my mom stayed home to raise the three of us. She loved to cook," Passaro said. Her passion for cooking wore off on him. "I always knew I wanted to be a chef. I'm always playing with recipes, he said.
"Taste. Taste. Taste," the innovative chef said, of his approach to food. "Most nights  I go to bed with ideas on my mind and remember them in the morning," he said of his creative process. "I don't write much down. I remember everything."
Passaro is always tinkering with recipes. "I want to do Thai chicken meatball with fresh mint and lime. I'm thinking of doing it with curry coconut sauce," he mused. "I'm also playing with an idea for Buffalo falafel with blue cheese slaw."
Passaro said he was able to explore his passion for cooking in high school. At Bullard-Havens Technical School, academics were rotated with different trades, and the aspiring chef honed his talents and determination. "There were 15 different trades you can learn," he said, adding that at the end of freshman year, students pick a trade from options including carpentry, auto mechanics, graphics, hair dressing, barbering, electrical, baking and culinary arts. "We cooked for the students," he said of the experience.
In the Little Pub kitchen Passaro joked with Otto, who worked for 29 years at "Fonda," shorthand at the restaurant for Fonda La Paloma, the Mexican restaurant that operated for decades at 531 East Putnam Ave prior to Little Pub's opening in 2014.
"I worked for Fonda La Paloma for 29 years," Otto said. "I work the fryer and prepare salad," he said of his job at Little Pub.
At around 4pm the prep work for the dinner hour begins in earnest. From a row of sinks at the back of the kitchen, workers have a view of the Mianus River to the east. On a sunny afternoon, the post-work crowd arrives for happy hour, with many pulling up seats on the wrap around patio.
Tim and Otto both mention that Jim, former owner of Fonda La Paloma, visits Little Pub frequently.  In fact, the menu has a popular dish created by Chef Passaro, Queso Fundido, in honor of that long-running restaurant.
"We went in and met the Scarpellis," he said. "I took the sausage home and experimented with it."
The name of the dish evolved slightly when Doug Grabe met the Scarpellis, of sausage fame on Bible Street. These days, the dish is called Scarpelli Fundido, and, said Passaro, "Mack Scarpelli drives over in his wood paneled station wagon every week with the sausage."
"Every day I go to work I try to create something new and exciting," Passaro said, adding that he is always striving to do better.  "I never get content because there is always someone out there willing to try if you aren't. There's always something new to learn, even after all these years."
This Saturday, at the Wine+Food Festival "Culinary Village" in Roger Sherman Baldwin Park, Passaro plans to serve one of his most popular dishes, Sesame crusted Ahi tuna with a wasabi mint yogurt and jicama pineapple slaw with cilantro and mint.
Stop by to visit the Little Pub team on Saturday. See you there!
See also:
Meet the Grabes: Their Greenwich Restaurant Completes a Little Pub Trio
Greenwich is Getting its Own Little Pub!
Perfect Summer Night for Moffly Media's Best of Greenwich Celebration
Little Pub Greenwich: From Newbie to Award Winning Favorite in One Year
---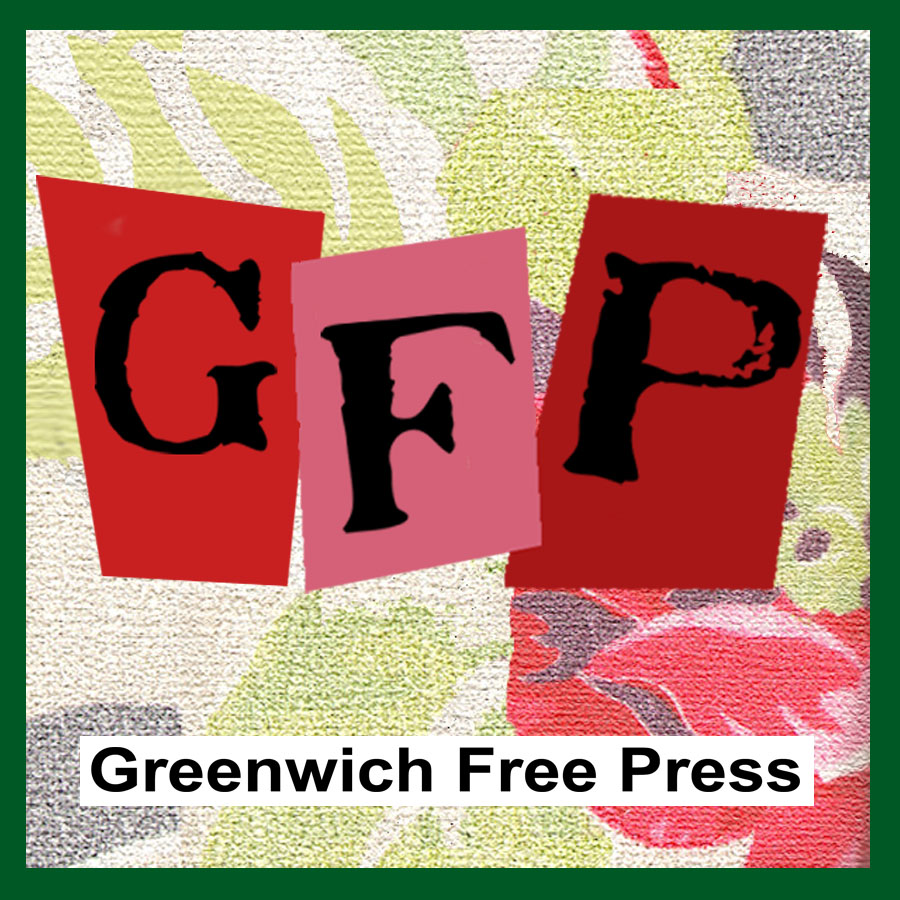 Email news tips to Greenwich Free Press editor [email protected]
Like us on Facebook
Twitter @GWCHFreePress