In Vincent Graziano's page turner of a novel, The Family Jewels, the suspense begins on page one. A body is delivered to a church in Little Italy on the Lower East Side where the monsignor has gone missing. The parish priest has dozed off on the accounting ledger for St. Vincent's Hospital, because the numbers just don't add up. He startles awake in time to glance through the blinds at a hulking trio of men pull a heavy bundle from a Lincoln Continental.
One of the men is illuminated by a street light as he makes a phone call. The priest's phone rings. When he answers, he realizes it's the man on the sidewalk. Before long we learn the fate of the monsignor and contents of the bundle. The priest is warned not to put his nose where it doesn't belong.
Much of the novel is set in the Manhattan's Lower East Side, where indeed the circumstances of St. Vincent's Hospital's failure in 2010 triggered an investigation by the District Attorney of Manhattan, and where Graziano grew up admiring the men in nice suits and pinky rings.
Though he made his way to New Rochelle for a date with the woman he would later marry, Graziano, one of five children, grew up in a three room apartment much like his fictional character Maddie's.
Having walked to grammar school, high school and even to college at Pace University, Graziano's was a neighborhood where immigrants settled permanently and had large families. It was a place where one's entire world revolved around a few city blocks. A place where work was hard and money was dear.
For a young Graziano, the words organized crime were not in his vocabulary.
"We grew up thinking Elliot Ness was the bad guy," Graziano said. Sitting at his desk at Coxe & Graziano Funeral Home on Hamilton Ave in Greenwich, an outpost of his funeral home in Mamaroneck, NY, Graziano reconciles all those years in "the bubble," and his recent years in Connecticut.
"I come from a unique situation. None of us were ever in trouble," he said of himself and four siblings who made do with what they had.
The seven Grazianos mastered the art of folding and unfolding Castro Convertibles to sleep seven. There were four sons in one bedroom. A sister slept across the street at her grandmother's.
"We had a strict upbringing. It could have been easy to go the other way," he said. "You couldn't help but know these people. I saw them later in life a little more realistically. These people are basically heartless."
Despite the constant criminal presence, Graziano described his neighborhood as a wonderful place to grow up.
"Back in the 1960s and 1970s, you got an education you wouldn't get in school," he said. "Every year we'd have the feast of San Gennaro, the patron saint of Naples. It was like the circus coming to town. It was a close knit community – you couldn't walk in any direction without someone knowing you, your mother and father."
Of the funeral business, Graziano said it evolved over the decades. In the 1920s and 1930s, wakes were generally held inside people's homes. That would change. In fact, Graziano's grandfather opened a funeral home downstairs from the family's apartment.
"It was a small storefront along with the likes of candy stores," he recalled, adding that wakes lasted two to three days.
"I cut  my eye teeth there working with him, then my dad and oldest brother went into the business. It was a family affair. We cleaned the place, moved the chairs, vacuumed and set the flowers."
In his novel, The Family Jewels, Graziano's characters draw upon his formative years on the Lower East Side, his family's funeral parlor, observations of men in nice suits, and speculation about St. Vincent's Hospital, the community hospital whose financial condition went from bad, to worse, to catastrophic, before closing permanently.
Asked about resemblance of the three Rossini brothers in The Family Jewels – Tommy, Jake and Looney – to his own siblings, Graziano flickers his eyebrows and smiles before explaining his characters are composites from people and situations he has known.
"Everyone sees themselves when they read the book," he said. "It's set in Lower East Side, where I was born and raised."
As for St. Vincent's Hospital, he said there were elements of infiltration that he worked it into the story, making it the vehicle by which his characters interact.
"You take a little truth and make it fiction," he explained.
The three brothers are deeply flawed. One is heartless. One has no courage. But in the end, their family bonds bring them together when it matters.
"That's where the title comes from. They're real gems," Graziano said. "In the end, Tommy isn't heartless and he gets the girl. Sometimes God winks."
Graziano describes himself as a binge writer.
"I can go literally a month without looking at it, and in the mean time, I'm always thinking about it," he said. "But when I sit down, you can't take me away from the word processor."
"You still need discipline and sometimes you have to force yourself to write something," he continued. "It's a solitary task, but it's fun when you see it coming to life on the page, and you develop a character and a scene."
Graziano's previous novel, Die Laughing, which is also set in Lower East Side, is about a young man who, like himself, worked in a funeral home and as a comedian with a stand up act.
"I was a standup comedian for two or three years, working at night clubs," he recalled. "And I did talk about the funnier aspects of the funeral home. People shouldn't be afraid of a laugh, especially when talking about someone fondly. Laughter can be very therapeutic."
The Family Jewels is available on Amazon here or through Barnes & Noble here.
---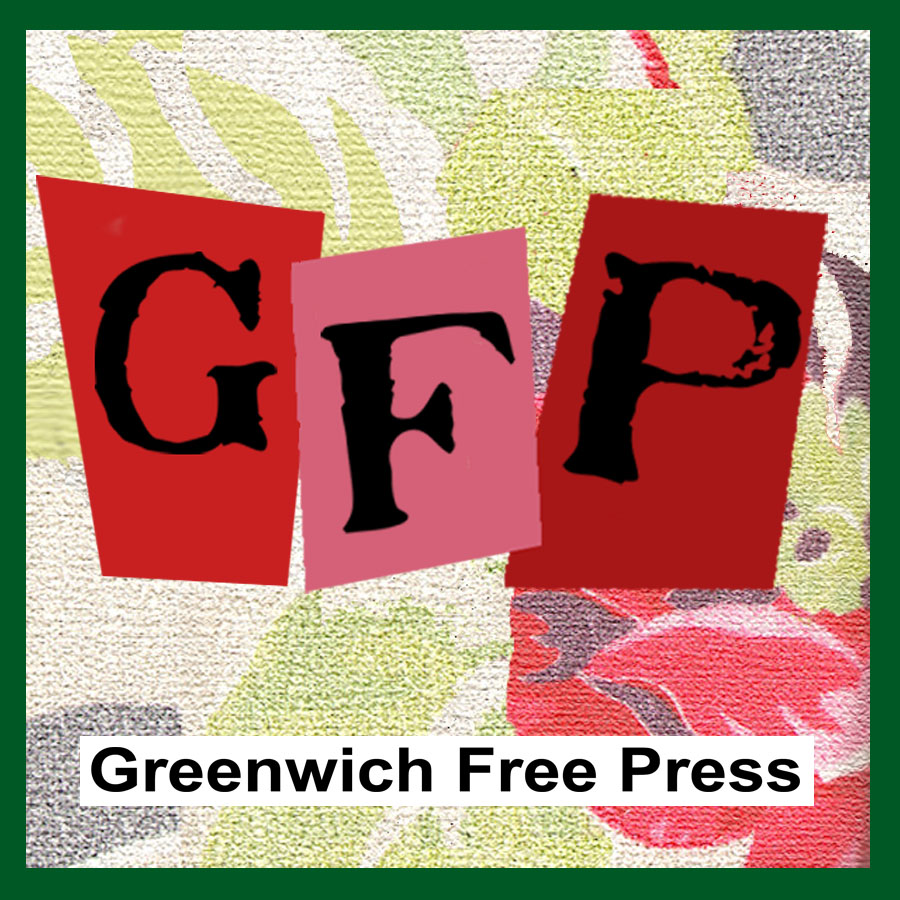 Email news tips to Greenwich Free Press editor [email protected]
Like us on Facebook
Subscribe to the daily Greenwich Free Press newsletter.