By Leslie Yager
Adopt-A-Dog is the last chance for many hard to place dogs. But 'hard to place' may still be just perfect.
Many dogs, who through no fault of their own, have been passed from owner to owner, neglected or not socialized. Often they just need a chance.
Dogs with behavioral or medical issues, or just guilty of getting old can present a challenge to place. Yet Allyson Halm, the Director of Adopt-A-Dog says there is a home out there for most of them.
In the meantime, Adopt-A-Dog's sanctuary offers training, exercise, the opportunity to become socialized with other dogs, medical care and kindness. They also benefit from the low-stress atmosphere at the sanctuary.
"We keep the stress level as low as possible," Halm said, adding that rather than send a visitor out to the kennels to pick out their best friend, "We sit down and chat with you and bring a dog into Adopt-A-Dog's house or into the yard one at a time to meet you."
"There's no point in upsetting the 50 lb dog if you're looking for a 4 lb dog," Halm said.
Contrasting her sanctuary approach to that of a municipal shelter where each visitor can set off 40 dogs barking, Halm explains, "Dogs often can't digest their food properly in those shelters. So, we ask people to call ahead. And we have a discussion over the phone," Halm said, "I say pull up the available dogs online while we're on the phone and we'll talk through which has the best potential."
Whereas a municipal shelter like Greenwich Animal Control will pick up a stray and hold it until its  owners claims it, declining owner-surrenders as a rule, Adopt-A-Dog's sanctuary is more expensive and more time consuming. Some dogs measure their stay at Adopt-A-Dog in months, others in years.
Take, for example, Frazier and Mocha, Husky-Pit Bull mixes the staff at Adopt-A-Dog fondly describe as "Pittskys." The pair are two of seven owner surrenders Halm pulled from a home in the Bronx.
Halm explained that while there is an endless supply of unwanted litters of puppies in the south, pit bull breeding in northern cities is often seen as a way to make easy money. People breed pit bulls and sell them on Craigslist. But, they don't always sell quickly. They are expensive to care for and grow quickly.
_____________________________________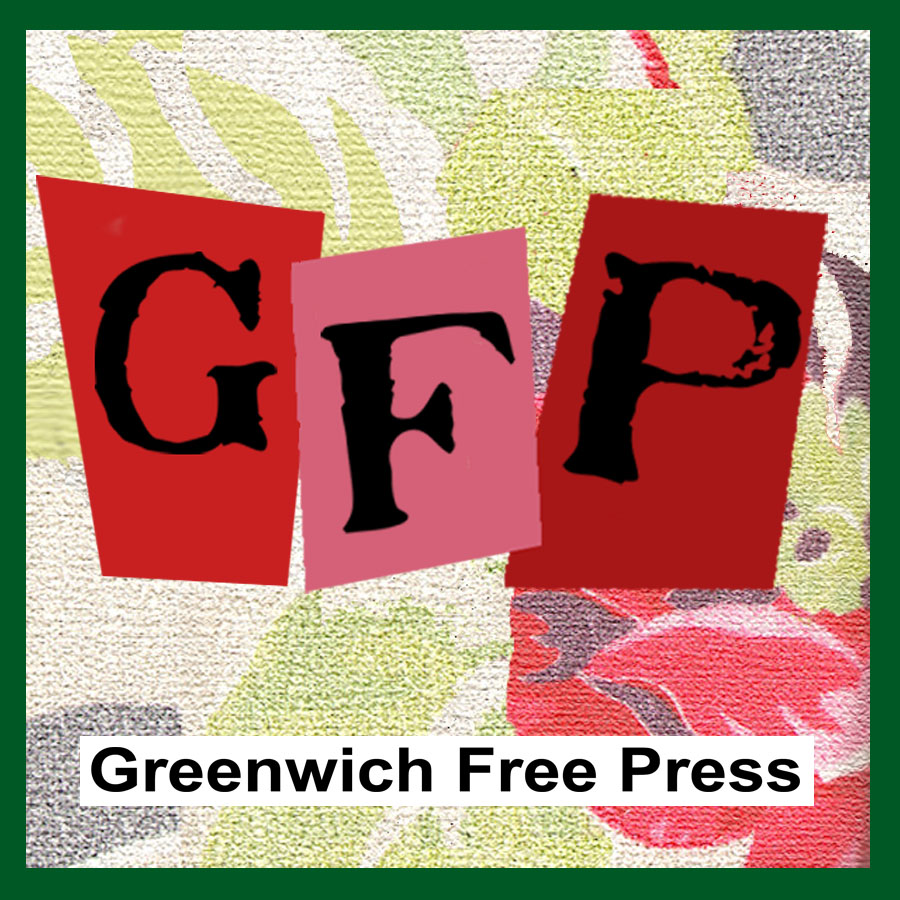 Subscribe to the daily Greenwich Free Press newsletter.
_________________________________
That's when Adopt-A-Dog gets the call, as was the case with Mocha and Frazier.
"We went to the apartment where their owners were breeding the Pit Bull-Husky mixes to sell," Halm said. The puppies had turned into 8-month old dogs.
"The owner's wife contacted us and asked if we could take some. Then the owner called back and said, 'Oh I managed to sell two, I think I can sell them." Then they called back a few days later. "We ended up taking all seven," Halm said as staff members Kristen and Eleni supervised playtime for Frazier and Mocha, and then a bit of rough-and tumble fun with Max and Princess.
The dogs weren't socialized and were far from pampered. "They were filthy, they smelled and had yellow feet from being in their urine," Halm said.
"Do we shy away from those phone calls?" Halm said, referring to the endless stream of requests for owner-surrenders. "No, but because we're a small shelter I have to keep a balance of what is placeable. What's going to take longer. What's the pit bull. What's the small dog. So we try to balance. …Plus this is a very expensive proposition," she added, referring veterinarian expenses for dogs with medical issues.
Rescue as a Process
"We believe there is a home for almost every animal that has baggage, but it takes longer," Halm said, reflecting on the concept of animal rescue.
"I'm not sure who the rescuer is when we bring puppies up from the south? Is it the local group who pulls the puppies from the shelter where they'd have been euthanized? Is it Adopt-A-Dog who brings them up? Is it the person who comes to adopt?"
Halm offered Husky-mix "Alaska" as an example of a dog with some baggage. In her six short months, Alaska is on her fourth home through no fault of her own. "A guy bred her and sold her to a family on Craigslist. The family developed severe allergies and sold her for half price to a guy whose dogs didn't get along with her. After 48 hours he surrendered her to Adopt-A-Dog."
A Southern Dog Adopted is One More Local Dog Without a Home
"The municipal shelters in the south euthanize puppies first because they're more expensive to care for," said Halm, adding that the sanctuary does bring puppies up from North Carolina to round out the mix of dogs and build interest in the sanctuary.
"Except for puppies, all our other dogs are local surrenders," said Halm. "Who is helping these dogs? How many of them are southern dogs being recycled back into the system?" Halm asked.
"I'd like to think local communities would look after their own first, but last year about 15,000 dogs were brought into the state of Connecticut from the south," Halm said. She describes the influx of puppies and small dogs from the south as rivals for homes with local shelter dogs.
Compounding the problem is breeding of pit bulls in the North. "If we take a drive to Stamford, New Rochelle, or Bridgeport Animal Control, what would see?"Halm asks. "Pit bulls, but 90% of people don't want pit bulls. The southern market has the fluffy, retriever-ey, lab-ish looking dog, the quote family dog."
Adopt-A-Dog staff Courtney and Eleni pitch in by posting dogs on social media, where a "shared" Facebook post can result in a match with a forever home. "There are online communities for dogs with special needs, a dog with a medical condition, a neurological condition," said Alouisa. One such dog is Nemo, who Alouisa said has 1,000 Facebook followers.
Though social media has revolutionized dog adoption, it's far from magic. The black dogs are difficult to photograph and get passed over online.
Then there are online communities for bully breed enthusiasts. A pit bull has a nice chance of finding a forever home when that community takes an interest in his story. Eleni explained that the unfortunately corollary to that is, "When it's a pit-mix, like Mocha or Frazier, the dogs aren't embraced by the bully breed community. And yet, they get the stigma of the pit bull label by everyone else."
The staff members try not to get discouraged, because sometimes the forever home just takes a while to find.
Then there's the challenge of placing the older dogs like 14-year-old Katie or 8-1/2-year-old Daisy, a shepherd-Labrador mix who has resided at Adopt-A-Dog for two years, despite being so sweet and gentle that she is the designated greeter for children and Girl Scout troops.
Why so long? Daisy doesn't like other dogs. "But there is a home for Daisy," Halm said optimistically.
To see all of the dogs available for adoption go to Adopt-A-Dog's website. Then give a call to discuss which might be a good fit. Then take a ride up Riversville Rd to the sanctuary, which is just over the state line. If you want to help but aren't in the position to adopt, consider making a donation via the website.
Better yet, buy a ticket to the Barks and Blooms fundraiser on Thursday, June 26 at McArdle's Florist & Garden Center in Greenwich.
Your dog attends free and you can expect "photobomb fun."
Geoffrey Tischman will be there too. Click for information on pet photography by Geoffrey Tischman.
McArdle's Florist & Garden Center is located at 48 Arch St in Greenwich. Tel. (203) 661-5600
Adopt-A-Dog's sanctuary is located just over the state line in Armonk at 23 Cox Rd., which is a straight run up Riversville Rd, past Audubon Greenwich. Tel. (914) 273-1674
Related Stories:
Photobomb Fun at McArdle's for a Good Cause: Adopt-A-Dog
Greenwich High School Students Chilling With Puppies at Adopt a Dog
___________________________________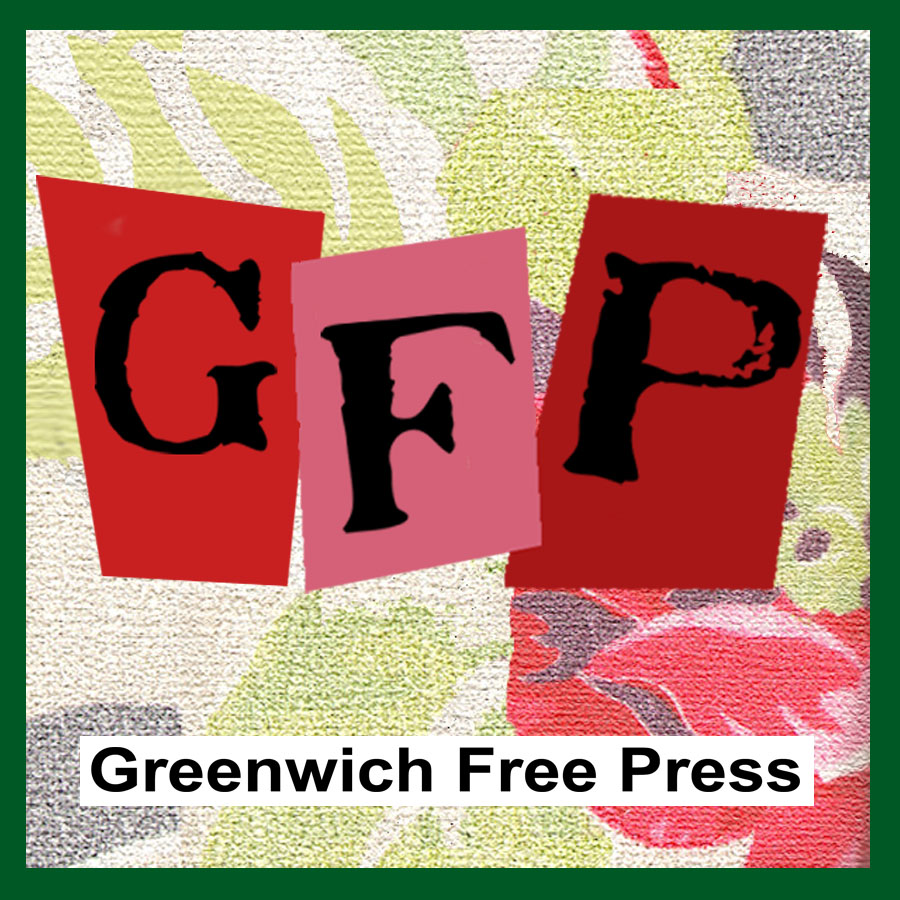 Email news tips to Greenwich Free Press editor [email protected]
Like us on Facebook
Twitter @GWCHFreePress
Subscribe to the daily Greenwich Free Press newsletter.